Best Gaming Workstation PC Build Under $1,500 [February 2017]
Fast, Quiet, Powerful

Earlier this month, we put together a $1,200 mid-range custom gaming PC build which is an excellent gaming PC at a reasonable budget that will play games at 1080p or 1440p resolutions at medium to high quality.
As we were quite impressed with what could be built with the budget, we decided to put together a sister build as well focusing more on a build for workstation activities such as photo editing, video editing, 3D modeling, video encoding, etc., but also with the capability of playing games at 1080p and 1440p on the side as well. For this build we decided to set ourselves at a $1,500 budget to create the best gaming workstation that's not only fast, powerful and quiet, but also within budget as well.
Let's take a look at how we did.
Best Gaming Workstation Build Component Summary – Budget: $1,500
Core Component Details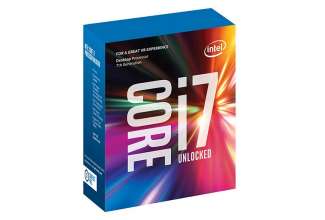 The Intel Core i7-7700K is currently the latest flagship mainstream Intel processor and is the processor of choice for our gaming workstation build this month.
Featuring Kaby Lake 14nm FinFET architecture, the Intel Core i7-7700K is a powerhouse of a processor, packing four cores with Hyper-Threading technology allowing it to process up to eight threads simultaneously. Clock speeds on the Intel Core i7-7700K starts at a base frequency of 4.2GHz with a turbo of up to 4.5GHz.
Additionally, the Intel Core i7-7700K is also a K SKU processor, which features an unlocked multiplier for additional performance with overclocking. As we outfitted the build this month with the aftermarket Cooler Master Hyper 212 EVO cooling solution, depending on the overclocking potential of the CPU, this could potentially yield an additional performance increase around 5-15% or more with a mild overclock.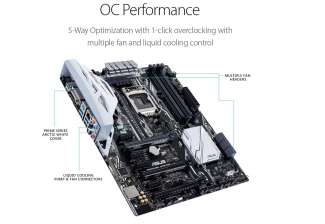 As a sister build to our gaming build featured this month, we decided to utilize the same motherboard platform for the gaming workstation build which is the ASUS Prime Z270-A.
While the ASUS Prime Z270-A is an excellent motherboard for those looking to build gaming systems, it also has plenty of features for workstation users. Based on the Intel LGA 11551 socket, the ASUS Prime Z270-A features support for up to 64GB of DDR4 RAM. Expansion options include PCIe 3.0, USB 3, Thunderbolt 3, M.2, and Intel Optane Memory as well.
The ASUS Prime Z270-A also features ASUS's 5-Way Optimization which will allow easy overclocking of the Intel Core i7-7700K processor featured in this build. This will allow those who have never done any sort of CPU overclocking an easy way to gain some additional performance.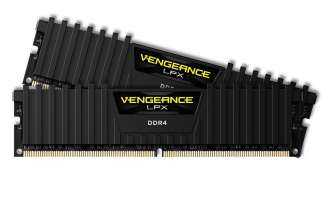 When it comes to rock solid, stable, high performance memory, there aren't many memory kits out there more highly recommended than Corsair.
For this month, we opted for a 16GB (2x8GB) DDR4 Corsair Vengeance LPX 2666MHz kit which is a perfect memory kit for this setup. Not only is the Corsair Vengeance LPX a low profile kit, meaning it won't have any issues with cooler clearance, it's also 8GB per DIMM which leaves two DIMMs free should the need to upgrade to 32GB arise.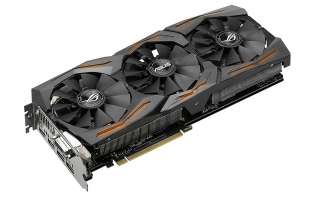 As a gaming workstation build with a budget, we decided to go heavier on the CPU, RAM and storage subsystems as these are typically more heavily used in a wide array of applications such as photo editing, video editing, video encoding, 3D modeling, CADD, and more.
As such, we decided to go with the ASUS ROG STRIX RX 480 for our build this month as it's able to stay within budget, yet provide excellent performance for 1080p or 1440p gaming at medium to high settings. Those who want a bit more performance can upgrade to the ASUS GeForce GTX 1080 8GB ROG STRIX which will be necessary for those who want good performance with monitors with faster refresh rates such as 144Hz gaming monitors, gaming at 4K resolutions, or VR gaming.
Those interested in strictly using the system for work rather than play are highly recommended to go with a true workstation graphics card such as the Nvidia Quadro or AMD Radeon Pro graphics. These professional grade graphics cards have drivers specifically coded to work with professional applications which means more optimized performance compared to a consumer oriented card.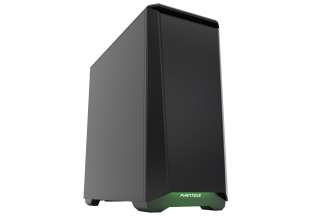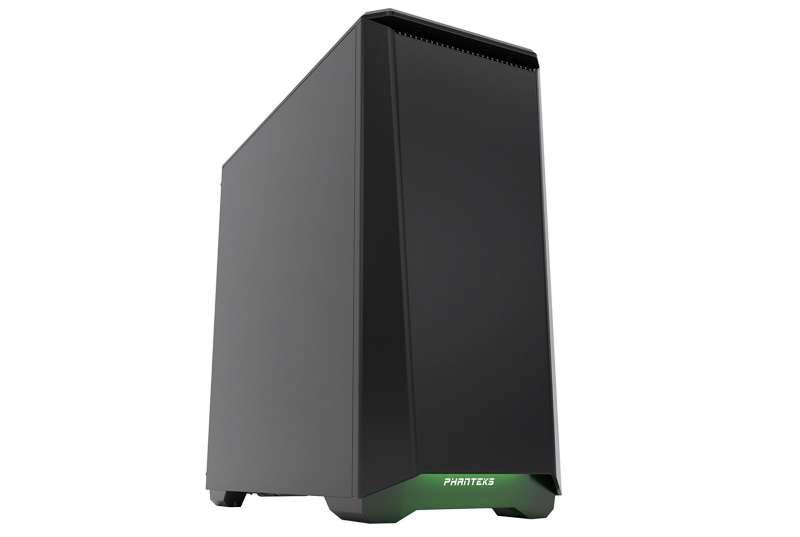 As workstations are designed for work, the last thing anyone wants is to hear the loud whirring of fans and the last thing anyone wants to see is a distracting lightshow emanating from the case. As such, we decided to go with the Phanteks Eclipse Series P400S Silent for our gaming workstation build of the month.
Back at CES this year, we had a chance to be one of the first to check out the Phanteks Eclipse Series P400S Silent and it was a case we were very impressed with. Featuring plenty of expandability options, tool-less design for easy building, sound dampening to reduce fan noise, and high quality materials at a sub $100 pricepoint, there's really no better choice for a quiet gaming workstation build than the Phanteks P400S Silent.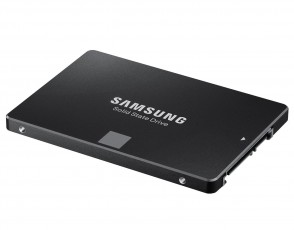 Typically on a workstation build under $2,000, one of our main recommendations is a combination of a small, fast SSD with a large traditional HDD. This way we get both the high performance of a SSD while also getting the high capacity/low cost benefit of HDDs.
However, with SSD prices now becoming more and more affordable, we're able to fit a Samsung 850 EVO with 1TB of capacity into the budget, allowing super fast SSD performance for not only applications, but data as well. Of course if that's not enough and given you have the budget for it, the Samsung 850 EVO is also the only consumer SSD on the market that features up to 4TB of capacity.
Those who need additional capacity yet don't have much of a budget to work with can also opt for the slower traditional HDD in addition to the recommended SSD or as a complement to a lower capacity SSD. An excellent choice for a HDD for this application is the Western Digital Black which offers good performance, high capacities and a five year warranty for peace of mind.
Optional Components
Some readers have expressed interest in monitor, speaker, mice and keyboard suggestions, so we've also started including some recommendations for these items as well. I won't be explaining the choices as these optional components are quite dependent on the purpose of PC (For example, someone serious about audio may end up going with something like an Audioengine 5+ paired with an ASUS Xonar Essence STX), but here are some suggestions that are a good fit for this build based on the system's budget and intended purpose.
Final Thoughts
Overall we achieved our goal of putting together a $1,500 gaming workstation PC build that will not only be an excellent workstation, but will also serve a dual purpose as a gaming PC for after hours.
Questions? Thoughts? Let us know!
Remember, if you have any questions, need some help, or need to fit the build into your budget please feel free to post all questions in the community forums! For more immediate assistance, feel free to drop by our community Discord as well. If you spot any issues with our build such as GPU/case incompatibilities, cooler/case incompatibilities, etc. please let us know as well so we can update the article.
Also, be sure to join us on Facebook, Twitter, Google Plus, or YouTube to be updated on the latest news, reviews, tutorials, custom computer builds, and more!