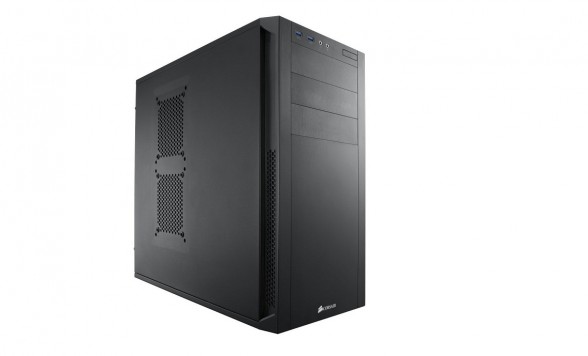 $1,000 1080P Gaming Powerhouse
Ever since we started the site several years ago, gaming computer builds have always ranked as one of the most popular article requests we get. While we originally wanted build articles to be a monthly feature on the website, it hasn't always worked out that way due to more pressing articles taking up most of our time, but we're definitely aiming to post build articles much more often for the next year so stay tuned.
With that said, let's talk about the build. As usual, our $1,000 gaming build has always been one that will allow gamers to play the latest games at 1080p using high to ultra settings. However, beyond that, we're also looking at upgradeability, component pricing, component availability, and reliability as well.
Let's take a look at what we came up with!
Best Mid-Range Gaming PC Build Component Summary – Budget: $1,000
Core Component Details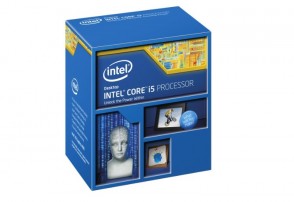 The 4th Generation Intel Core processors have been out on the market for quite a while, but they're still class leading processors that are easily powerful enough to play the latest games.
Since the primary purpose of this build is for gaming, our choice for this month's build is the Intel Core i5-4690K. Featuring Intel Haswell architecture, the Intel Core i5-4690K is a quad core processor with base clocks of 3.4GHz and turbo clocks up to 3.8GHz. The processor also features 6MB of Intel Smart Cache, and Intel HD 4600 integrated graphics.
The Intel Core i5-4690K is one of Intel's newer 4th Generation Haswell processors codenamed Devil's Canyon. As a K series processor, the Intel Core i5-4690K can be overclocked by as much as 15%-25% depending on the chip and cooling solutions available.
Those looking to do more CPU intensive tasks such as video editing or game streaming might also want to take a look at the Intel Core i7-4790K. With HyperThreading technology doubling the threads from 4 to 8, the Core i7-4790K can gain ~30% or more performance in heavily multi-threaded applications.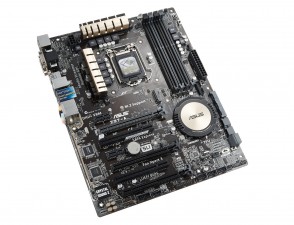 For the motherboard choice for this month's gaming PC build, we went with the ASUS's Z97-A which is one of ASUS's top selling mainstream motherboards. Although we've been mostly recommending both MSI and Gigabyte motherboards in our past few gaming PC builds, ASUS 9 series motherboards are also feature packed, reliable, and cost effective products.
Based on Intel's latest Z97 chipset, the ASUS Z97-A includes the LGA 1150 socket supporting Intel's latest 4th generation Core processors. Carried over from ASUS's 8 Series motherboards, the Z97-A includes ASUS's 5x protection feature which includes ASUS's DIGI+ VRM digital power design, onboard fuses to prevent DRAM over-current damage, ESD protected circuits, 5K hour solid state capacitors, and stainless steel rear I/O panel construction.
Additional features include support for SLI/CrossFire X multi-GPU configurations, Intel Gigabit LAN with included cFos Speed traffic shaping software,6x USB 3.0 support (4x rear panel, 2x internal), 8x USB 2.0 support (2x rear panel, 6x internal), 4x SATA 6Gb/s, 1x SATA Express, 1x M.2, 2x PCIe 3.0 x16 slots, 1x PCIe 2.0 x16 slot (x2 mode), 2x PCIe x1 slot, and 2x PCI slots. Furthermore, ASUS also includes Crystal Sound 2 which implements features such as audio shielding, a de-pop circuit, EMI cover, audio amplifier, and premium Japanese capacitors to help significantly improve sound on the Z97-A.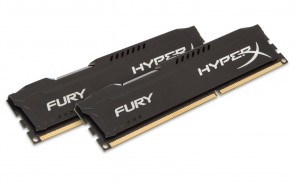 Memory for this month's build will continue to be Kingston's HyperX FURY DDR3 modules which was first introduced at CES in 2014. Kingston's HyperX FURY DDR3 was designed as an answer for gamers looking for cost effective, reliable, aesthetically pleasing, low profile memory.
Our choice for the build this month was the 1600MHz variety as this offers best value. In Intel based systems with discrete graphics, even significantly higher clocked memory yields very minimal performance differences in real world applications.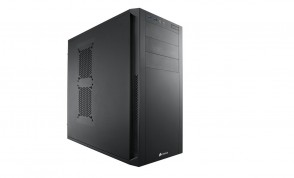 For our budget cases, we've generally recommended a couple cases that are just so good, they simply can't be beat at the pricepoint. The first case we generally recommend is the Cooler Master HAF 912. The HAF 912 launched about five years ago and continues to be one of the best leaders in value and features.
The second case which also happens to be the case we picked for this month's gaming PC build is the Corsair Carbide Series 200R that we've become quite fond of over the years. First introduced several years ago, the Corsair Carbide Series 200R is special in that it's a top notch case that can generally be found online at under $50. Don't let the low cost fool you however, as the Carbide 200R includes room for up to 7x expansion slots, 4x 3.5″ drive bays, 4x 2.5″ drive mounting points, ability to accommodate up to 8x fan mounts, USB 3.0 support, dust filters behind the front intake and the ability to accommodate coolers up to 160mm in height.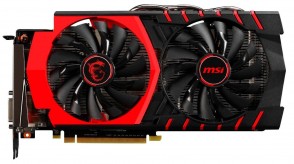 Nvidia's GeForce GTX 960 didn't launch until late last month, but it quickly became one of the most popular graphics cards on the market thanks to the Maxwell architecture's excellent performance and power efficiency. Additionally, thanks to its ~$200 pricetag the GTX 960 is the perfect card for our $1,000 build.
Our specific choice for the GTX 960 is the MSI GTX 960 Gaming 2G which utilizes MSI's latest Twin Frozr V cooling technology. MSI's Twin Frozr V technology includes Military Class components, Torx Fan technology, SuperSU heatpipes, and more. While the GTX 960 isn't necessarily the hottest GPU in the planet, it's always a good thing to keep GPUs running cool and quiet.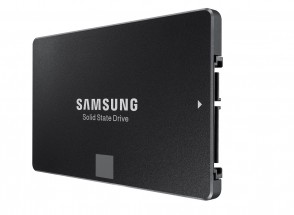 Late last year, Samsung introduced the Samsung 850 EVO which is currently the fastest mainstream SSD we've tested to date. Based on Samsung's new 3-bit per cell 3D V-NAND along with either Samsung's MEX or MGX controller, the Samsung 850 EVO is able to crank out performance up to 540 MB/s sequential reads and 520 MB/s sequential writes. But that's not all. In addition to the performance, Samsung also offers the 850 EVO a 5 year warranty, the longest warranty of any mainstream SSD on the market.
Those who need additional storage for games, movies, and music can either step up to a higher capacity Samsung 850 EVO, or complement the primary drive with a secondary hard drive. The Western Digital Black hard drives are excellent choices for this purpose offering high performance, up to 4TB of capacity, and a 5 year warranty for peace of mind.
Optional Components
Some readers have expressed interest in monitor, speaker, mice and keyboard suggestions, so we've also started including some recommendations for these items as well. I won't be explaining the choices as these optional components are quite dependent on the purpose of PC (For example, someone serious about audio may end up going with something like an Audioengine 5+ paired with an ASUS Xonar Essence STX), but here are some suggestions that are a good fit for this build based on the system's budget.
Final Thoughts
Remember, if you have any questions, need some help, or need to fit the build into your budget please feel free to post all questions in the forums! The community will be more than happy to help you out. If this build doesn't fit your needs, be sure to drop by our Computer Builds section to find more computer builds. If you spot any issues with our build such as GPU/case incompatibilities, cooler/case incompatibilities, etc. please let us know as well so I may update the article.
Also, be sure to join us on Facebook, Twitter, Google Plus, or YouTube to be updated on the latest news, reviews, tutorials, custom computer builds, and more!