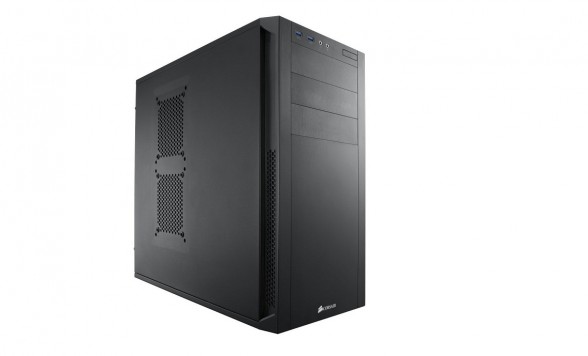 High End Gaming Performance Under $1,000
Every month I try to put together a new recommended/best computer build for you guys and generally speaking, the build I see that's requested most often is the $1,000 gaming PC build that can be expected to last a couple years. Since it's already Thanksgiving time (for those of you in the USA) and Christmas is around the corner (and I know a lot of you guys are really looking to put something together for the holidays), I felt that a strong $1,000 build would be the most help for you guys for this month and into December.
For those looking for something a bit more budget, be sure to check out our $800 Budget AMD Gaming Build and for those with a bit more, be sure to check out our $2,000 Gaming PC Build as well.
Gaming Computer Build Component Summary – Budget: $1000
Core Component Details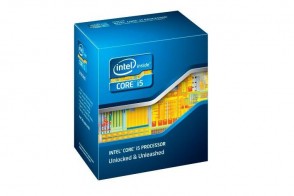 After our move to an AMD chip for last month's budget build, we're once again back to our usual Intel Core i5 3570K. For those who regularly follow our monthly builds here at Custom PC Review, you'll know that it's just about the best processor you can get for the money today. With plenty of performance, top notch overclocking capability and enough horsepower to run any game you throw at it, the choice is a no brainer.
Those thinking about purchasing a processor with a bit more horsepower for video editing or other multi-threaded applications, be sure to take a look at the Intel Core i7 3770K. With its hyper-threading technology, it boasts up to a 30% boost in performance against the i5 3570K in multi-threaded applications.
Ever since Intel's introduction of the Z77 chipset, motherboard giant Gigabyte has made huge leaps in in improvements on their motherboards all the way from the budget end to the extreme high end and the Z77X-D3H is a perfect example of what kind of top quality products can be achieved.
With support for PCIe 3.0, SATA 3 6Gb/s, 8 channel integrated audio, Gigabyte's fully digital power delivery system, and ultra durable 4 features, it's got a lot going for it.
That said, once you realize that Gigabyte only wants a mere $114.99 for it with an additional $15 rebate bringing it down to only $99.99, this makes the Z77X-D3H one of the best priced, fully featured Z77 motherboards on the market today!
We're back to our usual memory configuration, and we're sticking to it! Thanks to another round of recent price reductions, the 8GB Corsair Vengeance DDR3 1600MHz kit is now only a mere $39.99! With excellent reliability, great performance, a low profile and an amazing price, there really isn't a better option on the market.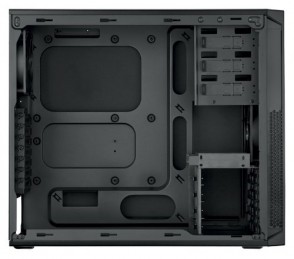 You'll notice throughout the build that we're using a lot of Corsair components, and it's for good reason too. It was only a year ago that Corsair cases were among the most high end in terms of both quality, features and price, but lately it seems like Corsair is taking a huge step in providing more affordable solutions without sacrificing a ton of quality and features.
The Corsair Carbide Series 200R is one of those new budget oriented cases that comes in at a mere $69, but includes a ton of features to make it suitable for anyone looking to build a new PC, but is limited to a budget.
With support for up to 8 fans, dust filters for the PSU and intake, tool free design, and a clearance of up to 320mm for those extra long graphics cards, it's a beast of a case that doesn't carry a beast of a pricetag.
We're building a gaming PC today, so that means we're going to splurge a little on graphics and what better graphics card than the MSI GTX 660 Ti Power Edition?
Based off Nvidia's new Kepler design, the GTX 660 Ti provides top notch performance with extremely high efficiency, so you're guaranteed to be getting a ton of performance without a lot of energy or creating a lot of heat either. With MSI's Power Edition GTX 660 Ti, you're also getting MSI's legendary Twin Frozr IV cooler, which will provide  excellent cooling along with MSI's triple overvoltage design that allows you to do a little overclocking to improve performance if you're feeling adventurous.
Oh, and did I mention there's also a $20 rebate bringing it down to only $269.99? Now I did.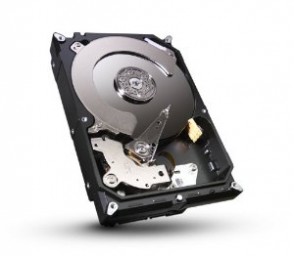 Well, we had a budget of only $1,000 and you know some sacrifices had to be made in order to fit the budget. This is one of those sacrifices. For our build today, we'll be going with a Seagate Barracuda 1TB 7200RPM hard drive, which if you asked me one or two years ago would've probably been my ideal choice when building a new gaming computer.
Nowadays, I think every PC should include an SSD period. They're waaaaaaaaay faster and they draw less energy, but unfortunately they do cost a significant amount more than a traditional hard drive.
Those who have some extra budget laying around, I'd definitely suggest going with a 128GB Samsung 840 Pro or 256GB Samsung 840 Pro in combination with a 1TB Seagate Barracuda. This will allow for plenty of hard drive space for storage while OS and application files may be placed on the SSD for that extra top notch performance.
Final Pricing
Current pricing on Amazon for the build is $1,015.53 with an additional $35 in rebates bringing the system to about $980.53 after rebates. This is an excellent price for an extremely good gaming build that will play pretty much everything you throw at it at high to ultra settings.
Optional Components
Some people have interest in monitors, speakers, mice and keyboards, so we're also including some recommendations for these items as well. I won't be explaining the choices as peripherals are quite very much dependent on the person using the PC (For example, someone serious about audio may end up with $400 Audioengine 5+ speakers and an ASUS Xonar Essence STX), but here are some suggestions that are a good fit for this build.
Remember, if you have any questions, need some help, or need to fit the build into your budget feel free to visit the forums! Myself, or the community here will be more than happy to help you out with your own custom build or answer any computer questions you may have. If this build doesn't fit your needs, be sure to drop by our Computer Builds section to find more computer builds.
Also, be sure to join us on Facebook, Twitter, Google Plus, or YouTube. Be updated on the latest news, reviews, tutorials, custom computer builds, and more!