Upgrade to a Next Generation Photo/Video Editing Workstation!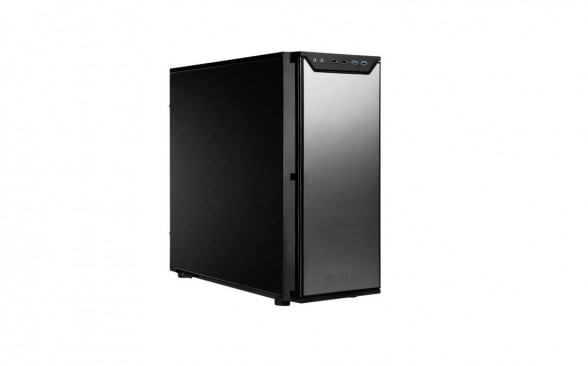 Last month we went ahead and put together a next generation gaming PC utilizing both Intel's latest Haswell based processor along with Nvidia's GeForce GTX 700 series graphics. This month, we'll be doing another Haswell build, but this time around we'll be focusing on content creators who need a fast system to help process photos and encode video.
Our budget this month is $1,200. This will provide us with a system that's the best balance between performance and value. Let's find out what we came up with!
Haswell Photo/Video Editing Computer Build Component Summary – Budget: $1,200
Core Component Details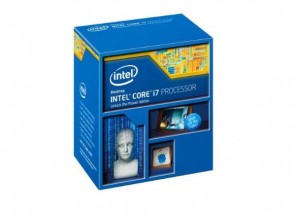 For our photo/video editing build this month, we'll be going with Intel's latest Haswell based Intel Core i7 4770K processor. The Intel Core i7 4770K is currently Intel's flagship Haswell processor boasting four Hyper Threaded cores capable of up to simultaneously processing up to eight threads.
From the factory, the processor runs at 3.5GHz with turbo clocks up to 3.9GHz. Additionally since we're going with the i7 4770K which is a K series processor, we've also got an unlocked multiplier, which will allow the option of overclocking for additional performance.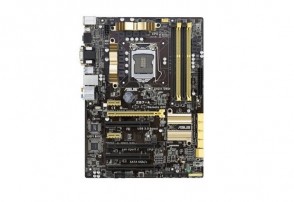 Since we're going with Intel's newest Haswell platform, our motherboard for this month is going to require both Intel's 8 series chipset along with the LGA 1150 socket. Whereas I've generally been more partial to motherboards that feature Thunderbolt in the past, our build this month is going to be a more standard variety of board. This will not only allow us to save on the board's cost, but with performance improvements to USB 3.0 performance through UASP support, most users probably aren't going to be missing out on much. Only those with external RAID setups running off Thunderbolt will notice a significant difference in performance.
With that said then, we've chosen the ASUS Z87-A for our photo/video editing build this month. ASUS has always offered very well built, full featured motherboards and while their last generation  Z77 series motherboards were slightly pricier compared to the competition, their Z87 series motherboards are extremely competitive in both a features and pricing standpoint. As far as features go, the most important thing we considered for this motherboard is an abundance of high speed storage interfaces. With a full array of SATA 6Gb/s ports along with a full array of USB 3.0 ports as well, we've got everything we're looking for. Additionally, with ASUS's focus on reliability, a top notch UEFI, and top notch software suite as well, the Z87-A is a no brainer.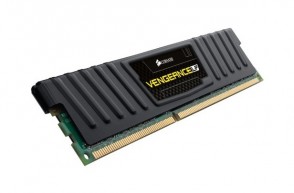 As usual, our build this month will once again feature Corsair's Vengeance DDR3 1600MHz memory. Corsair's Vengeance line of memory has time and time again impressed us with its low cost, excellent compatibility and top notch reliability.
One important thing to consider when purchasing memory is that photo/video editing applications tend to be quite memory hungry, which is why we've gone with the 16GB 2x8GB kit rather than the 16GB 4x4GB kit. Because LGA 1150 (Haswell) processors only support up to 4 DIMMs of memory, going with a 4x4GB kit of memory locks you down to 16GB of memory whereas going with a 2x8GB kit will allow the possibility of upgrading to 32GB of memory in case the necessity arises.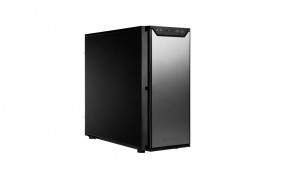 For our photo/video editing build this month, one of the most important features we wanted in a case was silence and when it comes to silent cases, one of our longtime favorites is and will be the Antec P280. For those familiar with Antec's famous P180, the P280 is their next generation quiet case, which has a number of features such as dual layered side panels, a triple layered front panel, silicone grommets and quiet fans to keep everything inside quiet.
Despite the case designed for silence, it's not short on features though. Sporting full PSU and front intake dust filters, USB 3.0 support, 11 drive bays, 9 expansion slots, and more all for under $100, it's no wonder why we chose this case for our build this month.
GPU – None
I typically get a lot of questions from readers asking about what kind of graphics card to purchase for their photo/video editing workstations and to be honest, most workstations don't really need one. While it may seem a bit counterintuitive, photo and video editing has always been more of a CPU intensive task rather than a graphics intensive task. Considering all the improvements made to onboard graphics in Intel's CPUs, most users will find that a graphics card is unnecessary.
That said for the users who use certain applications (generally video editing applications) that can take advantage of GPU accelerated processing such as CUDA or OpenCL, a graphics card may help reduce rendering times. For example, CUDA and OpenCL support is available on the latest version of Adobe Premiere and given a sufficiently powerful graphics card, it can definitely reduce rendering times by a lot.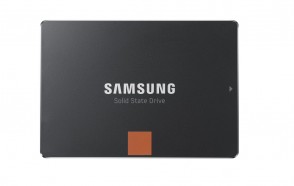 $1,200 isn't the biggest budget out there, but a SSD was a luxury that we really wanted for the build, so for today's photo/video editing build, we went with the Samsung 840 Pro 128GB SSD. With falling SSD prices these days, we generally recommend 240GB or over, but for a photo/video editing build, it shouldn't be too big of a problem fitting all your applications on 128GB.
For those who aren't familiar with the Samsung 840 Pro, it's one of our favorite SSDs here on Custom PC Review. It scores as the fastest SSD we've reviewed to date putting up top performance in both areas of compressible and incompressible data.
Despite the top notch performance of our SSD, it does lack in capacity, so we also went with a Seagate Barracuda 7200RPM 2TB hard drive. While hard drives aren't necessarily known for their performance, it's currently quite cheap to go with a hard drive with a huge amount of capacity. With the combination of both the quick performance of the SSD used for launching applications and booting windows along with the storage capacity of the hard drive for storing all your content, this will give us the best of both worlds and still keep the pricetag to a minimum.
Final Pricing
Current pricing on Amazon for our build today is $1,178.37, which is right under our $1,200 budget. Those with larger budgets can consider upgrading both the SSD and the hard drive to larger capacities or a better case such as the Corsair Obsidian 550D. As usual, if you're interested in upgrades or changes to the build, be sure to post in the comments for additional changes based off your needs.
Optional Components
Some readers have expressed interest in monitor, speaker, mice and keyboard suggestions, so we've also started including some recommendations for these items as well. I won't be explaining the choices as these optional components are quite dependent on the purpose of PC (For example, someone serious about audio may end up with $400 Audioengine 5+ speakers and an ASUS Xonar Essence STX), but here are some suggestions that are a good fit for this build.
Remember, if you have any questions, need some help, or need to fit the build into your budget feel free to visit the forums! Myself, or the community here will be more than happy to help you out with your own custom build or answer any computer questions you may have. If this build doesn't fit your needs, be sure to drop by our Computer Builds section to find more computer builds.
Also, be sure to join us on Facebook, Twitter, Google Plus, or YouTube. Be updated on the latest news, reviews, tutorials, custom computer builds, and more!