[section label=1. Introduction]
In-Ear Headphones for Gamers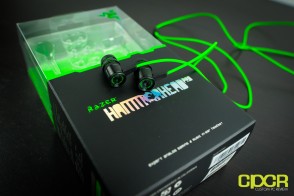 I've always found it odd that while we have a general oversaturation of over the ear gaming headsets on the market, it's comparatively quite rare to find in-ear headphones that are designed specifically for gaming. True, Razer has the Moray and SteelSeries recently launched the Flux In-Ear and In-Ear Pro, but generally speaking, not a whole lot of companies produce in ear headphones specifically designed for gaming. With internet cafes, LAN events, and tournaments being as loud as they are these days, it seems like in-ear gaming headsets should be the way to go given that they offer far superior passive noise cancellation in comparison to over the ear headsets and they're quite a bit smaller and lighter to boot, which allows for a lot easier transportation.
Luckily it seems like Razer is catching onto the fact that there is such a void in the market and have introduced the Razer Hammerhead along with the Hammerhead Pro – the only difference between the two is that the Hammerhead Pro comes with an inline microphone and play/pause/call/stop/etc. button while the Hammerhead standard doesn't. Today though we'll be reviewing the Hammerhead Pro, which does include the extra, but in terms of audio quality, both headphones should deliver the exact same experience.
Ready to learn more about the Hammerhead Pro has to offer? Flip the page to find out!
Specifications
| | | |
| --- | --- | --- |
| Manufacturer | Razer | Razer |
| Model | Hammerhead | Hammerhead Pro |
| Formfactor | In-Ear | In-Ear |
| Interface | 3.5mm | 3.5mm |
| Driver Diameter | 9mm | 9mm |
| Frequency Response | 20 – 20000 Hz | 20 – 20000 Hz |
| Impedance | 16 Ω | 16 Ω |
| Microphone | N/A | Omnidirectional |
| Warranty | 6 Months | 6 Months |
| Check Pricing | Click Here | Click Here |
[section label=2. A Closer Look]
A Closer Look at the Razer Hammerhead Pro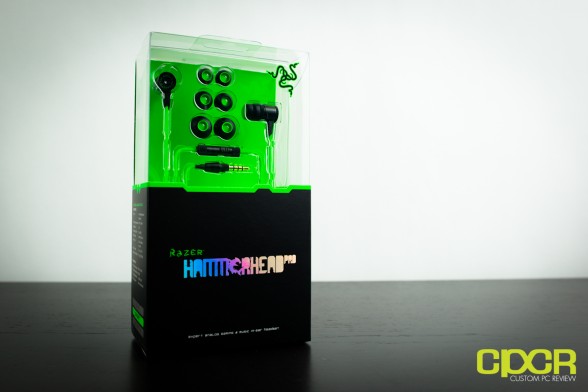 Here's a look at the packaging for the Razer Hammerhead Pro.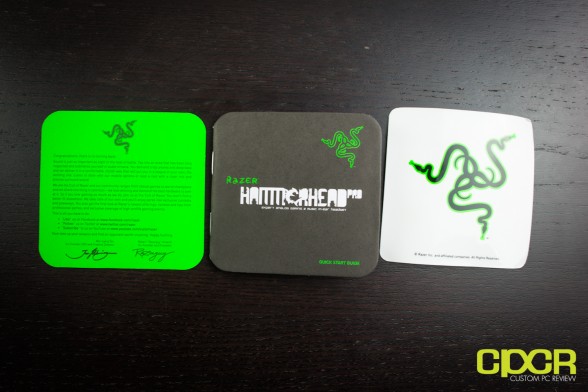 Included is some of the usual documentation…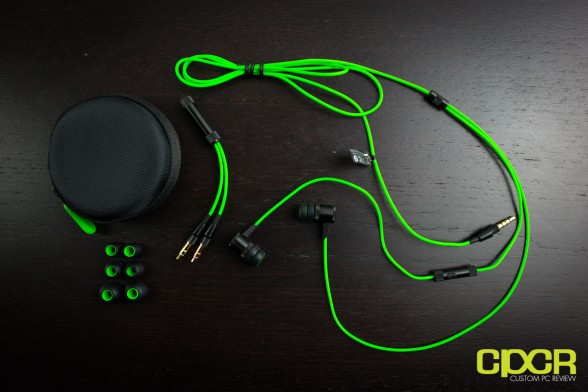 … as well as some accessories and the Hammerhead Pro itself. In addition to a special eartip that's pre-installed on the Hammerhead Pro, you also get three sets of the usual silicone eartips. Since the 3.5mm jack coming off the Hammerhead Pro is the three ring variety that carries both voice and audio, Razer also includes a splitter that splits the voice and audio to separate jacks. This is used for connecting to a PC or a Mac. Of course, if you don't use the splitter, it allows the Hammerhead Pro to be connected to a smartphone where you can use the inline microphone for calls. Finally Razer has also included a hard carrying case as well to provide protection for the Hammerhead Pro while on the go. Overall it's a decent set of accessories, but it is missing foam eartips, which is something I personally prefer on in ear headphones as they're able to provide me with a better, more comfortable seal than what silicone eartips can offer.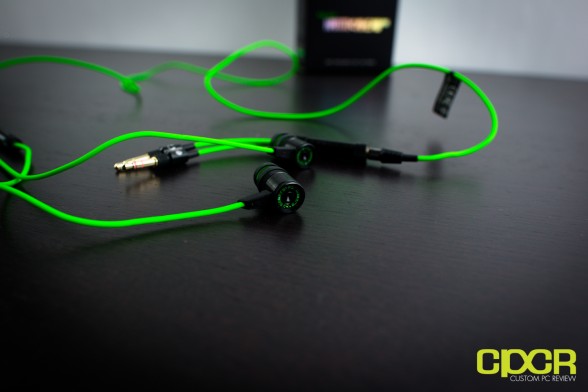 Here's a look at the Hammerhead Pro. Each earpiece includes a 9mm neodymium driver and the housing is manufactured with "airplane grade" aluminum, whatever that means. Personally I just find them quite awesome looking with the lightweight, matte black aluminum earpieces and the semi tangle free green rubber cord.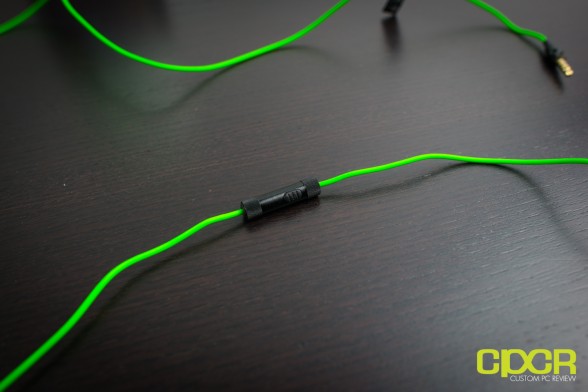 Since we're talking about the Hammerhead Pro here, Razer has also included an inline microphone, which also includes a call, pause, play, end call, etc. button. Unfortunately, there's no in line volume adjustment, which should've probably made its way in there, especially for an extra $20 premium over the standard Hammerheads.
[section label=3. Performance]
Razer Hammerhead Pro Performance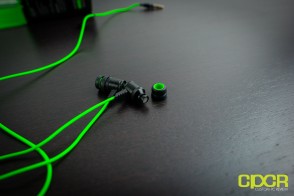 For game audio testing, I played a couple hours of Battlefield 3 and overall I found that the headphones performed quite well. The bass response is definitely there and really rumbles your head as you hear bombs dropping all around you. Additionally I found that Razer Surround works quite well with the Hammerhead Pro giving it simulated virtual surround sound. This allows for better positional audio and a wider soundstage on a formfactor of headphones where true surround sound isn't normally possible. Feel free to check it out if you haven't already.
For movie testing, I watched A Good Day to Die Hard, Bullet to the Head, and Guilt Trip on a 13 hour Korean Air flight from Los Angeles over to Seoul. I'm not quite sure what kind of audio track the in flight entertainment systems used, but overall I was quite happy with the headphones. Of course, the only thing I really had for comparison is the dinky pair of headphones that come with the flight, so the Hammerhead Pro really blew them away in audio quality and noise cancellation. Since in ear headphones naturally provide some passive noise cancellation with the ear seal, it really helped reduce jet engine noise, which is a godsend for those who fly often. There's nothing that sucks more than going deaf after sitting on a 13 hour flight because you used the dinky headphones on the plane and had to max out the in flight entertainment system volume just to hear over the jet engines (…and invariably that baby crying in the row in front of you).
Finally for music testing, I plugged the Hammerhead Pro into my laptop and loaded up some high quality Spotify streaming. Immediately it was noticeable that the bass response was way, way too powerful. After being much more accustomed to headphones with a much more balanced sound signature, the Hammerhead Pro really threw me off. Initially, I made the mistake of loading up some Macklemore right off the bat and I almost blew out my eardrums from the thick bass. Luckily after tinkering a bit with the equalizer to lower the bass, I was able to get alright audio, but it's definitely not an audiophile grade product. In comparison to my Ultimate Ears TripleFi 10 Pro's as well as my Ultimate Ears 6000 cans, the Hammerhead Pro wasn't as clear and sounded a bit muddy throughout the upper ranges, warm in the mids, all while the bass was much too powerful. That said, be aware that both Ultimate Ears products I compared the Hammerhead Pro to are significantly more expensive products and cater to the enthusiast/audiophile market rather than the average gamer.
[section label=4. Conclusion]
Razer Hammerhead Pro Conclusions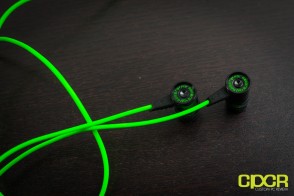 Over the past couple years, many of the gaming peripheral companies have been shifting their focus towards versatile audio products that can not only be used while gaming, but on the go as well. The Razer Hammerhead Pro is a perfect example of such a product.
From a design perspective, I'm a huge fan of the Hammerhead Pro. In fact, come to think of it, I think I've been pretty much a fan of design for every Razer headset that's been released over the past couple years. As for the Hammerhead Pro, the lightweight aluminum construction doesn't weigh down your ears and the usual Razer green and black color scheme means it's probably one of the only gaming headphones I'm comfortable bringing out and about with me. Most of the gaming headphones these days are still the over the ear variety and while they have been becoming much more versatile than they've been in previous years bringing smartphone adapters and all that jazz, the large cans usually in addition to the side mounted microphone makes you look a bit stupid in public.
As for audio quality, it's mostly going to be up to the listener using the headphones, but overall I think the quality here is just alright. Razer definitely didn't even attempt for a balanced response with the Hammerhead Pro and in testing I found the bass to be far too overpowering for my tastes. Turning up the volume on some extra bass heavy songs, I felt like my eardrums were going to blow out, so if that's not the type of sound you enjoy, then I'd advise staying away. Obviously, those who enjoy having a pair of headphones that'll really rumble will probably enjoy these headphones quite a bit. That or figure out how to drop the bass in the equalizer.
A couple things I'd really like to see included with the Hammerhead Pro though is some foam eartips along with a volume rocker on the in line microphone piece. I find that foam eartips generally help create a better seal for me and it's more comfortable after hours and hours of use. For the price of $70, I think both features should be there. If cost is an issue, I'd gladly give up the special Razer eartip in favor of foam tips. To be honest, that strange double eartip thing wasn't all that good.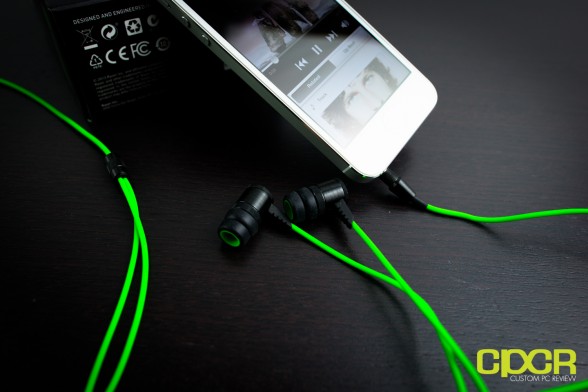 Moving onto price, the Razer Hammerhead Pro will run you about $69.99, which as you can tell I think is slightly expensive. I would've liked to see it $10-$20 cheaper or have it come with foam eartips and an in line volume rocker, but there isn't much competition for in ear gaming headphones, so I guess it's still fair… for now. The only real competition here for in-ear gaming headphones is the SteelSeries Flux In Ear Pro, which runs well above $100. That said, I'm sure with Razer and SteelSeries dropping these new in ear gaming headphones, a number of other companies will start hopping on the train and unveiling their own solutions so hopefully that should be reason enough for the price to drop a bit. That said, I do have a pair of SteelSeries Flux In-Ear Pro's in house, so definitely expect a review in the coming days.
Overall, I think Razer has a pretty solid in ear headphone with the Hammerhead Pro – not because of pure audio quality or the pricepoint, but simply because it's something I'm willing to use on a regular basis. They're versatile, they look awesome and they don't cost so much that I'd be worried about them breaking apart while I'm out and about. If you're looking for a replacement for those crappy stock iPhone earbuds and need a gaming headset as well, definitely be sure consider the Hammerhead Pro.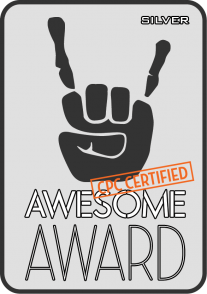 Sample provided by: Razer
Available at: Amazon