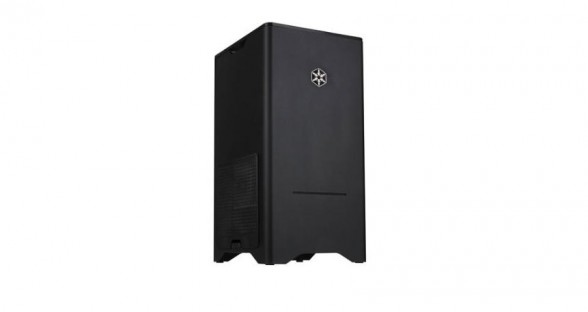 It used to be that if you wanted an enthusiast gaming PC, you had to buy large, clunky parts and put them in an enormous case – not exactly the kind of computer you want to be carrying around to LAN parties. Now, with small yet powerful computers emerging left and right, that isn't the case anymore. So for our gaming PC build this June we will be focusing on maximizing the space we have, delivering an abundance of power, as well as keeping everything in a simple small for factor to reduce our physical footprint. The budget will be right around $1,500 – plenty enough for a top of the line gaming machine.
Budget: $1,500
CPU – Intel Core i5 3570k
The Ivy Bridge replacement of our beloved Sandy Bridge based Intel Core i5 2500k is here and it brings along some solid performance and a few extra features as well. For this new line of processors, Intel really tried to focus on more than just processing power so along with the die shrink to 22nm, integrated graphics have gotten a serious upgrade with some benchmarks showing an improvement of up to 60%! Additionally, since this is a the i5 3570K is a K edition processor, we will have access to fully unlocked multipliers allowing us easy overclocking for some additional performance.
Motherboard – Gigabyte Z77 G1.Sniper M3 mATX
When it comes to enthusiast mATX motherboards, one name that will undoubtedly come up is ASUS and their all too famous Maximus Gene series of motherboards, but starting with the Z77 line of motherboards, Gigabyte now has their own answer to the mATX enthusiast motherboard market. Their solution? The Gigabyte Z77 G1.Sniper M3. Despite the diminutive size of the board, it supports Intel's 3rd generation Ivy Bridge processors, a full 4 dimms of DDR3 memory, SLI/CrossFire, SATA 3 6Gb/s, and a whole lot more.
Memory – Corsair Vengeance Low Profile 8GB
This set of memory has been used in many of our builds and is quickly becoming a go to kit for RAM. Low profile heat spreaders, great reliability, Corsair's renowned customer service,  and a great price to performance ratio. Is there really another reason we need?
Video Card: EVGA GeForce GTX 670
Since this is a gaming themed build, the system has to have some heft in terms of graphical processing and I can't think of a better fit for this system than the EVGA GeForce GTX 670. The GTX 670 is placed right at the "sweet spot for gamers" when it comes to price and delivers for both the mid range and high end enthusiast. Couple that with EVGA's class leading warranty and the energy efficiency of the GTX 670, all you really have to ask yourself is…
Are you're ready to play every game you own at nothing less than ultra settings?
Case – SilverStone Fortress FT03B
There are only a handful of mini tower cases on the market that can hold all of our components yet provide excellent portability, but few of them can compare to the combination of versatility, simplicity and style that the SilverStone FT03B offers. SilverStone did a stellar job at making the best of the space and increasing the utility of this case as it is equipped with a unique vertical cooling solution, which will work very well to dissipate heat from our GTX 670 graphics card. Add on the cool exterior finish, and voila! The perfect case for our small footprint system.
Boot Drive: Samsung 830 256Gb SSD
Typically, the Crucial m4 has been our go to choice when purchasing new SSDs, but it's hard to not notice when one of the best SSDs on the market just fell way below the $1/GB price to capacity ratio. Currently the 256GB Samsung 830 is going for only $234.99 making it even cheaper than the 256GB Crucial m4 which is currently going for $239.99. Great performance, great reliability and now we get great pricing. A must buy!
Optical Drive – Slot Loading Optical Drive
Since this case uses a slot loading optical drive, it'll be a tad bit more expensive than the usual, but it will allow for a sleeker overall look.
PSU – Corsair TX650 V2
We have always emphasized how vital it is for your system to not cheap out on the power supply and the majority of the time we recommend our personal favorite, Corsair TX650 V2. It's a power supply that  sends clean power to your hardware, carries an 80+ bronze energy efficiency and Corsair`s industry renowned build quality.
That said, this isn't our top choice at least for this build. Because of the cramped space, we'd actually go with the Corsair AX650, which will carry 80 plus gold efficiency, a longer warranty, and most importantly, modular cabling. This is quite important as tons of cabling won't fit very well especially with a smaller case that naturally doesn't have much room. Unfortunately, it didn't fit in the $1,500 budget, but if you could spare a couple extra bucks, it's highly recommended.
Cooler – Cooler Master Hyper 212 Plus
This is a cooler we recommend time and time again, and this time we'll recommend it again. For $25, you'll be hard pressed to find any cooler out there that will beat it.
OS – Windows 7 Home Premium 64 bit
Total price on Amazon (No tax and free shipping for most residents of the USA) for this build is $1,491.29. If you don't need an operating system, you can save an extra $100 on that as well in which case I'd recommend picking up the fully modular Corsair AX650 power supply to greatly reduce cable clutter in an already cramped computer case.
Remember, if you have any questions, need some help, or need to fit the build into your budget feel free to visit the forums at http://forums.custompcreview.com. Myself, or the community here will be more than happy to help you out with your own custom build or answer any computer questions you may have. If this build doesn't fit your needs, feel free to drop by our Computer Builds section to find more computer builds.
Also, be sure to join us on Facebook, Twitter, Google Plus, or YouTube. Be updated on the latest news, reviews, tutorials, custom computer builds, and more!