Now that EA DICE's long-awaited shooter Star Wars Battlefront has finally arrived on PC, no doubt many of you are probably itching to build a new rig or upgrade your current one to meet the game's fairly hefty requirements. While it's easy to build a system that matches the game's minimum system requirements or blow enormous amounts of money on a top of the line gaming machine, we decided to put together a system for those on a reasonable budget yet are still looking for that Premium Star Wars Battlefront experience.
That being said, lets set some expectations before we begin. This won't be a PC enthusiast's gaming powerhouse and isn't designed to be. Instead, we'll be focusing primarily on this build providing a great Star Wars Battlefront gaming experience at 1080p or 1440p, a relatively powerful gaming PC for playing other modern games at 1080p or 1440p, as well as a fantastic machine for everything in-between such as web browsing, video streaming and other daily activities.
Star Wars Battlefront Gaming PC Build Component Summary – Budget: $1,000
Core Component Details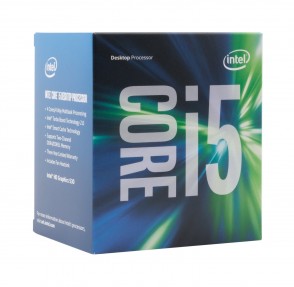 This was a bit of a tough decision, but ultimately it came down to getting the most out of our budget. We could have spent a few extra bucks, and gone with an unlocked Core i5-6600K, which would allow for overclocking and give us higher clock speeds out of the box. However, that would also require us to spend more on a CPU cooler, as the unlocked chip does not come with an Intel  stock cooler in the box. It also means having to spend more on an overclocking-ready motherboard, and that too just didn't make much sense to us with a $1,000 budget.
Still, the Core i5 6500 has proven its abilities in a number of gaming benchmarks and we believe it'll fit nicely in this system ensuring that the GPU is not bottlenecked when playing Battlefront or really any other game you throw at it.
Like with the CPU, for our motherboard choice, we also wanted to get the most out of our budget, spending enough to get a nice quality, and reliabl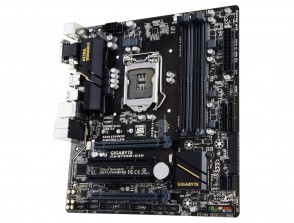 e motherboard that offers enough expansion options for future upgrades without breaking the bank.
As such, we landed on the GIGABYTE B150M-D3H for a few reasons. One, it offers GIGABYTE's Ultra Durable build quality, which means solid Japanese capacitors and reliability. Two, it offers everything most users could need including plenty up to to 12 USB ports (6x USB 3.0/2.0, and 6x USB 2.0/1.1), 6 SATA 6.0 Gbps ports, a SATA Express port, and a M.2 slot. It also has two PCI-E 3.0 x16 slots in additon to two PCI slots.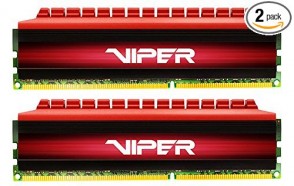 For memory, we went with the least expensive dual-channel 8GB kit of DDR4 we could find from a reputable brand. There isn't a whole lot to say here as Patriot has always made some fine memory, and since we decided on the Intel Skylake platform, DDR4 is a must for future-proofing. Sure we could have gone with a DDR3 capable motherboard, but since Skylake processors only officially support DDR3L, we'd only be saving a few extra bucks by going with the older tech.
Although it was a difficult decision, we decided to go with 8GB of memory as that will suffice despite the game's recommended requirements. This will also leave room in our budget for a better graphics card. As our motherboard is equipped with 4 memory slots, it also leaves additional expansion capability should you require another 8GB of memory later down the road.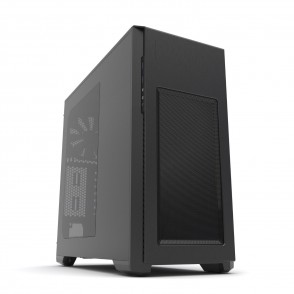 There's a lot of choices for cases out there, especially at our budget, but we settled on the Phanteks Enthoo Pro M as it offers lots of features, plenty of space, and a nice open side panel window, which gives us a great view of our components.
While it isn't the cheapest case on the market, it offers the room for the system to grow with the user, without being too expensive. It is built on the same sturdy chassis as the Enthoo EVOLV ATX, and features the same design aesthetic as the company's larger Enthoo Pro, which is a fantastic case with many innovative design features.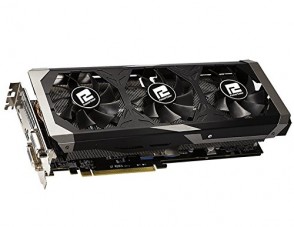 The easiest choice for our build was no doubt the GPU as the Radeon R9 390 offers fantastic performance at both 1080p, and 1440p. Additionally, DICE's Frostbite 3 engine is known to work incredibly well on AMD GPUs as the company worked heavily with DICE to optimize their graphics cards on the game engine.
That said, our choice for the graphics card is the PowerColor Radeon R9 390 PCS+ which brings PowerColors premium triple-fan cooling solution at a competitive price-point. While we could alternatively selected NVIDIA's GTX 970, the Radeon R9 390 will offer more performance for about the same or less money.
Normally, at this price-point we'd go for the combo of a 250GB SSD, and a 1TB traditional mechanical hard drive, however with the ever decreasing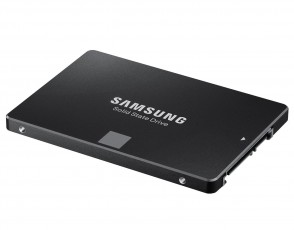 prices in SSDs, we thought it would be a good idea to go full on flash storage for this build. Sure there's less overall capacity, but purchasing a higher capacity SSD gives us the ability to run more games and applications on the SSD. If space is an issue, we always have the option of adding an additional HDD for more disk space later as needed.
For our Star Wars Battlefront build, we selected the Samsung 850 EVO 500GB SSD, as it's not only one of the lowest price to capacity SSDs on the market, but it's also one of the fastest thanks to its next generation Samsung 32-Layer 3D V-NAND and TurboWrite caching technology.
Optional Components
For those of you looking for a complete build, we've taken the liberty of curating a few accessories and optional components such as monitor, keyboard, mouse, etc.  that we think will fit nicely with the overall build. I won't be taking the time to explain our reasoning for these as they are fairly self-explanatory, but here are some suggestions that are a good fit based on the hardware above, and the system's budget.
Final Thoughts
Remember, if you have any questions, need some help, or need to fit the build into your budget please feel free to post all questions in the forums! The community will be more than happy to help you out. If this build doesn't fit your needs, be sure to drop by our Computer Builds section to find more computer builds. If you spot any issues with our build such as GPU/case incompatibilities, cooler/case incompatibilities, etc. please let us know as well so I may update the article.
Also, be sure to join us on Facebook, Twitter, Google Plus, or YouTube to be updated on the latest news, reviews, tutorials, custom computer builds, and more!