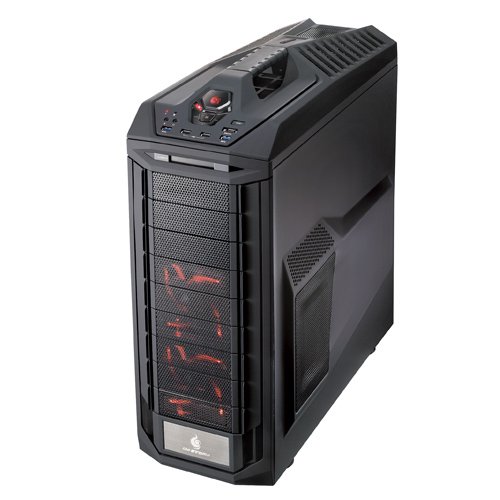 Someone asked me for help with a very high end gaming build, but something that doesn't go overboard on price so I decided to put something together that would fit around $2,000 and check out what I came up with!
Budget: $2,000 – $2,200
CPU – Intel Core i7 2600K
While the X79 platform and its 3930K is currently available on the market, most games simply don't require that much processing power and are more likely to be limited by your graphics capability rather than your processing capability. Normally I'd recommend the i5 2500K, but with a larger budget, we can afford to get the i7 2600K for additional future proofing. (If that even exists LOL!)
Motherboard – ASUS Maximus IV Extreme Z ROG
This is ASUS's top end LGA 1155 motherboard and it doesn't disappoint… at all. If you're not sold by the crazy awesome color scheme, then check out its 4 PCI E 2.0 x16 slots, its Extrreme Engine Digi+ 8+4 power phase design, and its ability to handle both Crossfire and SLI.
Memory – Corsair Vengeance 8GB 1600MHZ DDR3 Low Profile 1.5v
It's a gaming build. All you need is 8GB of memory considering most games only utilize 4GB. Save your money for something more important… say the next component in this list?
Video Card – Diamond AMD Radeon HD7970
Wow, these are RAAAAAAAAARE! Out of all the 3rd party manufacturers and both Newegg and Amazon, I was only able to find a SINGLE HD7970 in stock and it's this Diamond AMD Radeon HD 7970. It'll probably be gone by the time you read this, but hey that's what I'd put in my build!
*EDIT 01/20/12*
Good news! Both the HIS Radeon HD 7970 and the Sapphire Radeon HD 7970 are currently available for purchase. 
Boot Drive – Patriot Memory 240GB WILDFIRE
This is one of the FASTEST SSD's on the market featuring the SandForce SF-2281 SSD controller which is able to provide up to 555MB/s reads and 520MB/s writes. It also features 32nm Toshiba toggle NAND which is able to perform faster than both synchronous NAND and asynchronous NAND. Oh, did I mention it has a $90 dollar rebate right now?!?!?! Yes, $90!!!!
Can't afford 240GB? Grab the 120GB edition for $229.99 and that STILL comes with a $50 rebate. Bottom line, get this SSD.
Hard Drive – Seagate Barracuda 7200rpm 1TB Hard Drive
Where else do we store that FRAPS footage of me showing you the shank?
Optical Drive – OEM DVD Drive or OEM Blu Ray Drive (Any Manufacturer)
Grab a standard DVD drive unless you got blu-ray.
PSU – Corsair Professional Series AX850
I've always been taught to put the highest quality power supplies in my systems, so when I put this system together with its $550 GPU, I decided  to go with the best. The AX850 is among the top power supplies on the market and featuring 80 Plus Gold certification, modular cabling, high quality japanese capacitors, a double ball bearing fan for ultimate silence, and Corsair's legendary 7 year warranty to boot.
I knew you were going to say it. Yes, you want Crossfire in the near future. Well, simply step up to the granddaddy Corsair Professional Series AX1200! Easy fix for a easy problem right?
Case – Cooler Master Storm Trooper
OoOoOOOOOooOooo new case and I love it! Look at that beast! Full support for XL-ATX motherboards, support up to 14 hard drives, built in fan controller, removable dust filters and even a handle for easy carrying! Amazing… simply amazing.
Wanna show off your crazy hardware to all your friends? Well, alternatively you can step into the Corsair Obsidian 800D. With its large window, you can be sure your friends will drool all over that beautiful new case of yours.
CPU Cooler – Corsair Hydro Series H100 CPU Cooler
You're overclocking and this is currently the best cooler on the market short of a full water loop.What are you waiting for?
Operating System – Windows 7 64 bit
Yep, Windows 7 64 bit. Yep…
Total current price on Amazon for this build is $2,117.71. Of course, don't forget the $90 rebate from Patriot Memory!
Remember, if you have any questions, need some help, or need to fit the build into your budget feel free to visit the forums at http://www.forums.custompcreview.com
Looking for more builds? Check out our Computer Builds page for more!
[signoff1]