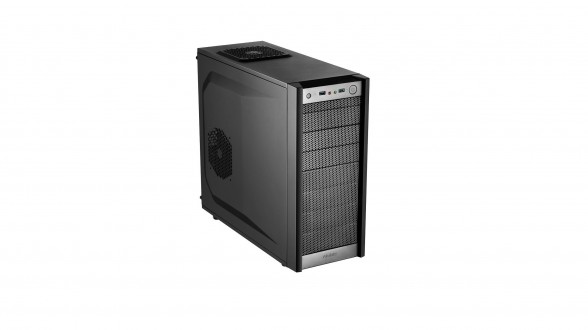 Mid-Range Performance at a Budget Pricetag
For those of you who regularly follow our featured gaming builds here on Custom PC Review, you'll notice that we didn't really have anything for the month of September. Now, you may be wondering why is that?
Well, for those interested in the high performance segment and are willing to spend up to $2,000, we put together the "Best Gaming PC Build Under $2000" in August and for those willing to spend slightly over $1,000 at around $1,200 to $1,300, we put together the "Best Ivy Bridge Gaming PC Build Under $1,200 or $1,300" in July. Since these builds are still viable today, we didn't really see any need to update them at the moment.
That said, over the past few *months* we did receive a number of requests for something a little less expensive, and looking back, we haven't done any PC build at this price range since January of this year! This article then is definitely way overdue – after all, not everyone has the money to spend northwards of $1,200 or even $1,000 for that matter, so for our featured gaming build for the month of October, we'll be putting together what we think is the best budget AMD gaming PC build under $800.
With this build, our goal was simple. We wanted to build a gaming system with mid to high end performance at a budget. Wanna see what we came up with? Continue on!
Gaming Computer Build Component Summary – Budget: $800
Core Component Details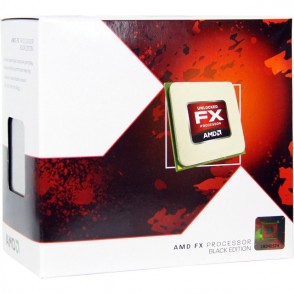 Normally our $1,000+ builds include either an Intel Core i5 3570K or an Intel Core i7 3770K, but because we're limited to a budget of $800, we went with an AMD FX-4170.
While AMD CPUs aren't known for having the highest performance out there, they are known for having excellent performance at the budget level, which is exactly what we're looking for. Coming from the factory clocked at 4.2GHz, the FX-4170 packs a lot of single threaded performance, which will benefit gamers as most games on the market use either 1 or 2 threads at most.
That said, the AMD FX-4170 is still a quad core CPU, which means games that are capable of taking advantage of multiple threads in the future will be able to take advantage of the 4 cores as well. Given the fact that games are much more heavily GPU dependant than CPU dependent, it's a much wiser decision to spend a greater majority of our budget on the GPU.
Why the Corsair Vengeance Low Profile? Similar reasons to the last couple of featured gaming builds. Excellent, high quality memory that doesn't cost a boatload, but still delivers excellent performance. Additionally, these memory sticks are low profile, which means if you plan on adding a large CPU cooler in the future, these memory sticks will not interfere.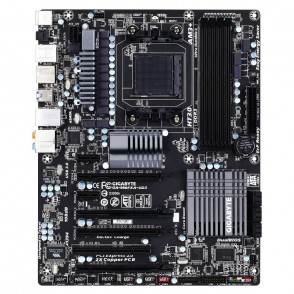 When we went out searching for a motherboard for this build, we wanted a high quality, rock solid motherboard that didn't break the bank, yet had all the features that would be beneficial for those looking to upgrade in the future. The Gigabyte GA-990FXA-UD3 delivers that.
With support for 6 x SATA 3 6Gb/s connections (Yes, 6!), 4x PCIe 2.0 x16 slots (Remember, graphics cards these days don't yet saturate PCIe 2.0), USB 3.0, Ultra Durable 3, and 8+2 power phases, this board has all the features we need a bit more.
With a pricetag of only $133.99 and an additional $10 rebate at the moment, the GA-990FXA-UD3 is one board that fits the bill perfectly.
Remember the case we used for the July 2012 "Best Ivy Bridge Gaming PC Build"? Well, for this months build, we've decided to once again go with the Antec One. It simply has everything we need such as front panel USB 3.0, compatibility for ATX motherboards, a tool-less design and more for only a mere $44.99. Outstanding!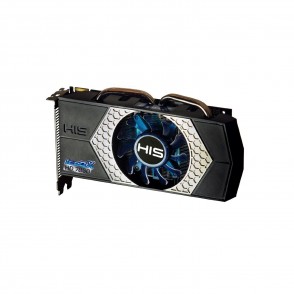 For this build, we knew we had to sacrifice on the graphics card a bit, but we wanted to spend the largest chunk of money on it as well as this is a gaming PC and games require a lot of graphics processing power. This is why we went with the HIS 7850 IceQ X.
As this graphics card is based off AMD's Radeon HD 7850, we're going to see excellent gaming performance with the card being capable of playing most of today and more than likely tomorrow's most graphically demanding games at medium to high settings at 1080p. For those who prefer older games or less graphically demanding games such as Starcraft 2, Diablo 3, and many others, the HIS 7850 IceQ X won't even break a sweat.
Speaking of breaking a sweat, the HIS 7850 IceQ X uses the custom IceQ X cooler from HIS, which is a very highly regarded cooler that can deliver excellent performance at a very low noise output level. Currently priced at $199.99, it's an excellent choice, but what makes it better is that HIS is currently offering a $20 rebate making this graphics card only $179.99!
While a SSD (Solid State Drive) is preferred, this is a budget PC after all, so currently our hands are tied which is why we're going with the Seagate Barracuda 500GB 7200RPM drive. The Seagate Barracuda is an excellent hard drive that offers excellent performance and has enough capacity to hold most gamer's Steam and Origin directories. Of course, those who need more disk space, feel free to grab a 1TB or 2TB drive.
Additionally, those who have a tad bit more budget, but don't have enough extra cash to step up to the $1,200 tier featured gaming PC, we'd recommend picking up a 128GB or greater SSD as a boot/application drive only. (Store the Steam, Origin, or other game files on the larger capacity hard drive) SSDs are extremely fast and the difference will be very noticeable in general use. With prices on this relatively new storage technology constantly dropping, there's no reason not pick one up. Those interested in picking up a SSD to serve as a boot drive, the Samsung 830 128GB SSD is a very fast, very reliable, top tier SSD currently being sold at bargain bin prices.
Again fitting into the maximum performance for the budget theme, we wanted a top quality power supply that could be used in the future in the event upgrades are needed. This is why we went with the Antec EA-650 power supply. While this is one of Antec's lower end offerings, don't mistake this as a bad power supply. On the contrary, it's a very decent Delta platform based power supply that can deliver excellent performance for only a mere $70!
Final Pricing
Alright guys, so with everything out of the way, let's wrap this up. The grand total of the entire system's core components priced on Amazon is around $795.39 (including Windows 7) as of the time of writing. Of course, pricing on computer components fluctuate constantly, so take this as a guideline figure only.
Optional Components
Since some people are interested in monitors, speakers, mice and keyboards, so we're also including some recommendations for these items as well. I won't be explaining the choices as peripherals are quite very much dependent on the person using the PC (For example, someone serious about audio may end up with $400 Audioengine 5+ speakers), but here are some suggestions that are a good fit for this build.
Remember, if you have any questions, need some help, or need to fit the build into your budget feel free to visit the forums! Myself, or the community here will be more than happy to help you out with your own custom build or answer any computer questions you may have. If this build doesn't fit your needs, be sure to drop by our Computer Builds section to find more computer builds.
Also, be sure to join us on Facebook, Twitter, Google Plus, or YouTube. Be updated on the latest news, reviews, tutorials, custom computer builds, and more!