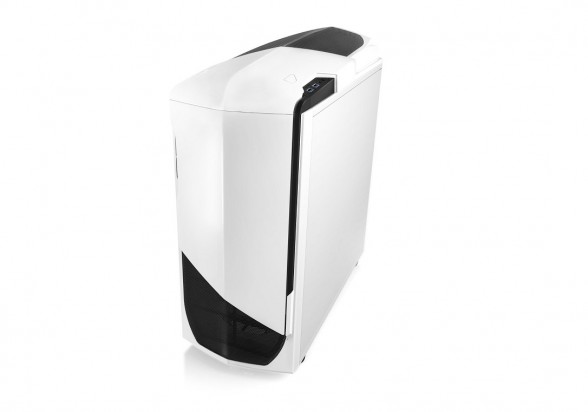 Lots of "Game" for Under $1,500
It's been quite a while since our last gaming PC build here at Custom PC Review, but computer hardware hasn't really changed all that much in the past couple months with most of the industry waiting on the holiday season to make their big releases. Our previous $1,500 gaming PC build from back in 2013 was already based off Intel's latest Haswell processor architecture and Intel isn't expected to be releasing a successor to the aging processor until this holiday season, while AMD and Nvidia aren't expected to release new graphics cards until the end of the year at the earliest.
That said, while the core components of a gaming PC haven't haven't changed all that much, we've seen huge leaps in storage with mainstream SSDs now priced as low as $0.45/GB or less. Only a year ago it was nearly impossible to put a 512GB SSD in a gaming PC with a $1,500 budget without serious sacrifices to the GPU or CPU, but it can easily be done today. Additionally, we've also seen the release of a new Intel chipset, the Intel 9 series chipset, which expands on the 8 series chipset with support for not only Intel's current 4th generation Core processors, but also Intel's upcoming 5th generation Core processors as well, giving gamers upgrade options down the line.
As usual our "best" $1,500 mid-range gaming PC build is aimed at what we think is the best gaming build possible for the money today. While changes to the build can be made to suit individual needs, what we're looking for in our build here is the perfect balance of performance, reliability, and future upgradeability.
Excited to see what we came up with? Let's take a look!
Best Mid-Range Gaming PC Build Component Summary – Budget: $1,500
Core Component Details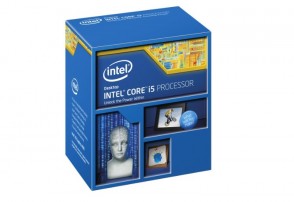 It's been almost a year since the initial launch of Intel's Core i5-4670K and it's still the best mid-range gaming CPU on the market today. Featuring Intel's latest Haswell architecture, the Intel Core i5-4670K is a quad core processor with a base clock of 3.4GHz and turbo clock of up to 3.8GHz. Being a K series processor, the Intel Core i5-4670K also comes with an unlocked multiplier which can also be overclocked by as much as 15%-25% depending on luck and cooling capacity.
Those considering the Intel's recently launched Intel Core i5-4690K (aka Devil's Canyon) can opt for that as well. It's slightly pricier than the Intel Core i5-4670K but it does run 100MHz faster at 3.4GHz base/3.9GHz turbo. Additionally, Intel has also made a number of enhancements to the Core i5-4690K making it better suited for overclockers such as the incorporation of "NGPTIM (Next Generation Polymer Thermal Interface Material)" and additional capacitors to improve overclocking capability. Unfortunately according to a number of early reviews online, overclocking capability hasn't really increased by much despite the improvements to the thermal design which is why it wasn't our pick for this month's build.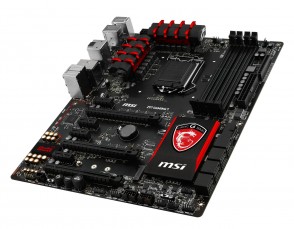 Our motherboard choice for this month's gaming rig is the MSI Z97 Gaming 7, which is a motherboard we recently reviewed and were highly impressed with.
Based off the new Z97 chipset, MSI's Z97 Gaming 7 is a LGA 1150 socket motherboard supporting the latest 4th and upcoming 5th generation Intel Core processors. Aside from the drop dead gorgeous looks of the board, the Z97 Gaming 7 includes MSI's now fairly standard set of features such as MSI's Military Class 4 components which include Hi-c CAPs, Super Ferrite Chokes, Dark CAPS, DrMos4 mosfets, and MSI's Gen 4 fabric PCB, which improves durability, stability, and overclocking potential of the motherboard.
Additional features include support for SLI/CrossFire multi-GPU configurations, Killer E2205 Gigabit LAN, 8x USB 3.0 ports (4x in rear I/O, 4x internal headers), 8x SATA 6Gb/s with M.2 SSD support, 3x PCIe x16 slots, and 4x PCIe 1x slots. MSI has also significantly upgraded the audio subsystem on the Z97 Gaming 7 with what they call "Audio Boost 2", which include a number of features to improve onboard audio such as a partially separated PCB, high quality Nichicon capacitors, dual TI headphone amps, and the option to connect an external 4-pin molex connector to deliver more stable power to the audio system.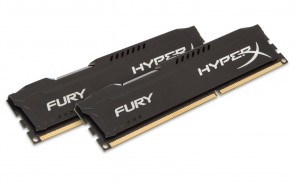 For our memory this month, we'll be using Kingston's new HyperX FURY DDR3 modules which were first seen back at CES in January. These new DDR3 modules are Kingston's answer for budget gamers looking to build not only a great system, but are also looking for reliable memory.
Rated at 1600MHz, the Kingston HyperX FURY are a perfect blend of price and performance and with Kingston's limited lifetime warranty, the memory is practically ensured to last the life of the system.
In addition to the good looks of the memory, Kingston is also using a new low profile heatspreader design which will allow larger CPU air coolers to fit without issue.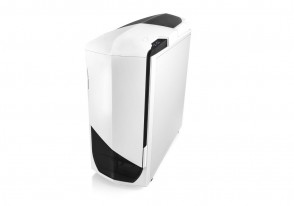 Although NZXT cases have traditionally been flashy, futuristic love it or hate it type of affairs, their newer designs have shifted into more elegant and functional designs that appeal to a much broader audience. This is why our case for this month's build is the NZXT Phantom 530, which is definitely one of the best cases on the market that can regularly be found for under $120.
First seen at Computex last year, the NZXT Phantom 530 is an extremely functional case that supports not only ITX, mATX and ATX motherboards, but also support extra large E-ATX motherboards as well. There's also room for up to 8x expansion slots, 3x 5.25″ bays, and 6x 2.5″ or 3.5″ bays with an extra dedicated 2.5″ SSD mount, plenty of space for cable management, and 444mm of clearance for those with ultra long GPUs.
Of course with all those hot components, we need some serious cooling as well which is why NZXT outfitted the Phantom 530 with both an included 200mm and 140mm fan. However, those who need additional cooling will be happy to know that the Phantom 530 also includes mounting spots for up to 10 fans depending on the size of fans used. Water cooling fans will be happy to note that there's also space for mounting watercooling radiators as well, including NZXT's Kraken X60 with its massive 280mm radiator. Those wishing to mount additional fans will also have the option of using the included 30w fan hub to power up to 10 fans as well to not only help reduce cable clutter, but also electrical load on the motherboard.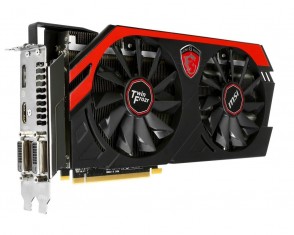 With AMD Radeon graphics card stocks stabilizing in the past couple months after huge shortages for the better part of last year, we decided to go with the MSI Radeon R9 290 Gaming 4GB graphics card which offers plenty of gaming performance at a (now) decent price.
Previously reviewed here at Custom PC Review, the MSI Radeon R9 290 Gaming is MSI's custom implementation of AMD's Radeon R9 290 which includes a factory overclock to 1007MHz boost out of the box, higher quality components, as well as MSI's highly regarded dual slot Twin Frozr IV cooler.
In testing, the MSI Radeon R9 290 Gaming 4GB impressed us with its performance, running most of our games at high-ultra settings at 1920×1200 without issue. At higher resolutions, the MSI R9 290 Gaming was also still able to keep up thanks to its large 4GB framebuffer.
For those who need even faster performance can step up to the MSI Radeon R9 290X Gaming, which increases the boost clocks to 1040MHz, but more importantly also increases the available stream processors from 2560 to 2816 providing an extra ~10%-20% increase in performance.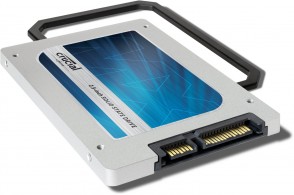 As reviewed recently, the Crucial MX100 is currently one of the best value SSDs on the market today. Based on Micron's latest 16nm Synchronous MLC NAND and the same Marvell 88SS9189 controller found on the high performance Crucial M550, Crucial is capable of squeezing up to 550MB/s sequential reads and 500MB/s sequential writes for the 512GB edition of the drive despite it being a mainstream oriented drive.
What's most impressive however is the price as the Crucial MX100 can generally be found for less than $0.42/GB, even undercutting the 19nm TLC based Samsung 840 EVO which we've championed as our favorite mainstream SSD quite some time. With Crucial's excellent track record for reliability and being one of the lowest cost per gigabyte SSDs on the market, gamers who need copious amounts of storage space, yet still want the performance offered by a SSD can finally get both without breaking the bank.
Those who need additional storage for games, movies, and music can also complement the Crucial MX100 with a secondary hard drive as well. The Seagate Barracuda and the Western Digital Black hard drives are excellent choices for this purpose.
Optional Components
Some readers have expressed interest in monitor, speaker, mice and keyboard suggestions, so we've also started including some recommendations for these items as well. I won't be explaining the choices as these optional components are quite dependent on the purpose of PC (For example, someone serious about audio may end up going with something like an Audioengine 5+ paired with an ASUS Xonar Essence STX), but here are some suggestions that are a good fit for this build based on the system's budget.
Remember, if you have any questions, need some help, or need to fit the build into your budget feel free to visit the forums! Myself, or the community will be more than happy to help you out with your own custom build or answer any computer questions you may have. If this build doesn't fit your needs, be sure to drop by our Computer Builds section to find more computer builds. If you spot any issues with our build such as GPU/case incompatibilities, cooler/case incompatibilities, etc. please let us know as well so that we may update the article.
Also, be sure to join us on Facebook, Twitter, Google Plus, or YouTube to be updated on the latest news, reviews, tutorials, custom computer builds, and more!