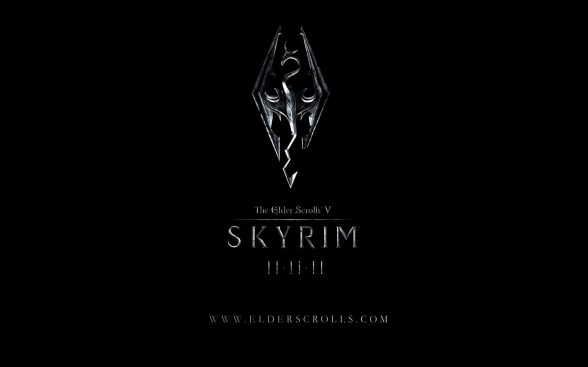 So you just bought that brand new copy of Skyrim, popped the disk in/spent a couple hours downloading, started the game and OH MY GOD THE LAG!!! Yes, it happens to the best of us. Need a build and need one quick? Well, here's our ultimate Skyrim build for under $1,600 or $1,500 (Without OS).
CPU – Intel Core i5 2500K
As always, it's a gaming build which means it needs a power CPU at its core. Skyrim is one game that is pretty heavily dependent on the CPU so make sure you don't skimp out on this one. Grab yourself a powerful Intel Core i5 2500K or Intel Core i7 2600K and overclock that baby.
Motherboard – MSI Z68A-GD65 G3
This is one motherboard I can recommend over and over again. Rock solid motherboard featuring MSI's Military Class components, ClickBios II, SLI/Crossfire support, SATA 3 6Gb/s, and much much more! Did I mention an industry leading 5 year warranty too? Sweeeeet!
Memory – Corsair Vengeance 8GB 1600MHZ DDR3 Low Profile 1.5v
You can't really go wrong with Corsair memory and given the low profile design you'll be able to install even the largest cpu coolers on the market. If you're picking up a different brand of ram, ensure that it's 1.5v or less, or you risk damaging the Sandy Bridge processor and voiding your warranty.
Video Card – XFX Radeon HD 6970 2GB
Well, this one was a toss up between the HD 6970 and the GTX 570, but based on performance benchmarks ran by Tom's Hardware, we decided to recommend the XFX Radeon HD 6970. We've also chosen to go with XFX. They offer a lifetime warranty on all their video cards and are extremely modder friendly. We all buy PCs to last right?
Boot Drive – Intel 320 Series 120GB SSD
When you think highly reliable SSDs, the Intel 320 Series is one that comes to mind. This SSD will give you up to 270MB/s of transfer speed and a 1.2 million hour MTBF. (Mean Time Between Failures) It also includes an industry leading 5 year warranty so you have that ultimate peace of mind to go with your ultimate gaming machine. Got cash and want more speed? Step up to an Intel 510 120GB SSD.
Hard Drive – Seagate Barracuda 7200rpm 1TB Hard Drive
So you're wondering "Where will I store all my movies, music and documents with only 120GB?". Well, that's where a storage drive comes in. The Seagate 1TB 7200rpm Hard Drive includes 1TB of space and is ideal for storing all your files. It also runs at 7200rpm so it'll be much faster than the WD Green drive which is only $20 cheaper.
Optical Drive – OEM DVD Drive or OEM Blu Ray Drive (Any Manufacturer)
Get something basic and move on. Nothing to see here. Got Blu-Rays to watch? You can buy a Blu-ray drive.
PSU – Corsair TX650M V2
High quality Seasonic made power supply. Modular, 650w and includes a 5 year warranty. I use this for all of my builds unless there's a need for anything more powerful. If you're planning on Crossfire in the future, you may invest in a Corsair Professional Series AX850 Power Supply.
Case – Corsair Carbide Series 500R White
This is an awesome case that incorporates a lot of high end features for a mid end price. Not to mention it looks fantastic as well. Features such as dust filters, fan controllers, and even a dedicated area up top for compatibility with the Corsair Hydro Series H100 CPU Cooler make this case an easy choice.
CPU Cooler – Corsair Hydro Series H100 CPU Cooler
Why did you buy a "K" edition processor? Well to overclock it, obviously! And as we all know, overclocking causes 2 things – massive heat and massive performance gains! So, what better cooler to use than a water cooler? Go ahead, you've earned the right to brag about your water cooled system!
Operating System – Windows 7 64 bit
Skyrim requires Windows. If you already have a copy, then you've saved $100.
Total current price on Amazon for this build is $1,587.32 with OS and $1,487.33 without OS.
Remember, if you have any questions, need some help, or need to fit the build into your budget feel free to visit the forums at http://www.forums.custompcreview.com