Build an Awesome Livestreaming PC to Show Off Your 1337 Gaming Skills!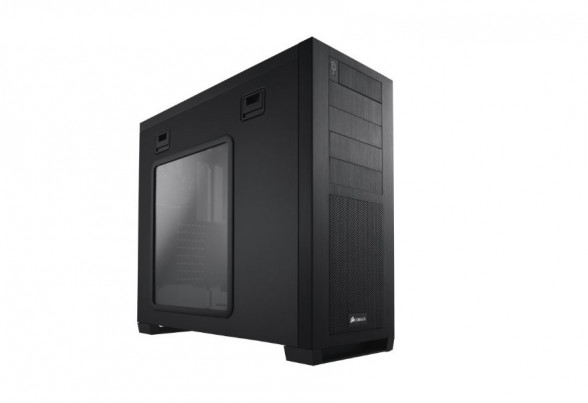 Live game streaming and pre-recorded game compilation videos have become extremely popular these days with the massive explosion of video streaming services such as YouTube and Twitch.tv, so this month's build will be focused on a reasonably priced gaming computer that can handle game streaming, game recording, video editing, and of course 1080p gaming as well.
Care to check out what we've come up with? Let's find out!
Gaming/Streaming/Recording Computer Build Component Summary – Budget: $2,000
Core Component Details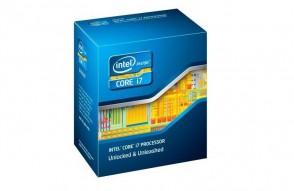 For our video editing build in January, we went with the Intel Core i7-3770K as our processor of choice, and this month we'll be using it once again in our streaming/recording/gaming PC build.
For those who haven't read our January article, the Intel Core i7-3770K, it's one of Intel's fastest Ivy Bridge processors on the market today sporting a clock speed of 3.5GHz and a turbo clock speed of up to 3.9GHz. It also features Hyper Threading giving the quad core processor access to eight threads, which significantly boosts performance in multi-threaded applications.
Given the fact that streaming game footage while playing games and encoding gaming footage after a frag session is a heavily multithreaded application, the i7-3770K makes a lot of sense. Additionally, having a K series processor also allows for easy overclocking as well, and those who don't mind spending a couple minutes in the BIOS tinkering with some overclocking settings could see performance improvements of ~25% or more.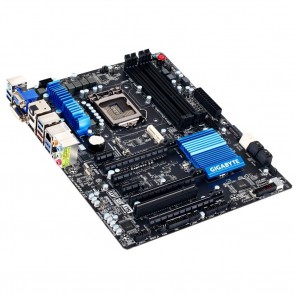 Let's face the facts. The X58 era and even as recently as the Z68 era weren't exactly the best of times for Gigabyte. Gigabyte's motherboards at the time weren't all that impressive and the features offered significantly lagged behind motherboards from other vendors at the time.
That said, Gigabyte has made quite a few changes moving forward into the Z77 era, and as a motherboard we've previously reviewed on the site, the Gigabyte Z77X-UD3H really impressed us. The amount of features Gigabyte was able to cram under a $150 price point is simply a no brainer for those looking for a motherboard with all the features, but without the pricetag.
What kind of features are we talking about? For starters, we've got support for LGA 1155 CPUs, which are powered via Gigabyte's 3D power initiative, using new digitally controlled power providing the CPU with clean, stable power even with a substantial overclock. The motherboard also features supports up to a maximum of 32GB of DDR3, multi-GPU (SLI/CrossFire) configurations,  SATA 6Gb/s, PCIe 3.0, and much more. Like I said, more than enough for our purposes today.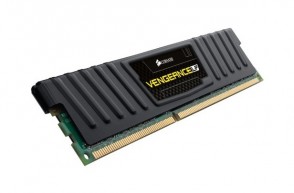 This month we'll once again be going with 16GB of memory and we'll be using the 2x8GB Corsair Vengeance Low Profile kit again as well. HD video editing is extremely memory intensive and having a ton of memory to store temporary video files that are being worked on is very helpful. This prevents video files being stored onto swap space on the disk which significantly reduces performance.
As I mentioned earlier, we're also going with a 2x8GB kit rather than a 4x4GB kit. Seeing how prices between 2x8GB kits aren't that much more than 4x4GB kits, I think it's a much better choice to go with a 2x8GB kit. This way if 16GB of memory somehow turns out to be not enough, another 16GB may easily be added in the future.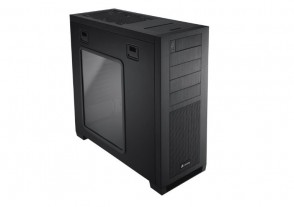 Since we have a fairly large budget this time around, I wanted to go with a case that not only has tons of features, but something that looks amazing as well which is why we'll be going with a Corsair Obsidian 650D. At about $180, it's quite a spendy case, so let's talk about the Corsair Obsidian 650D and what makes it special.
Starting with the appearance of the case, Corsair went with a brushed aluminum front faceplate which gives the entire case a high end classy feel, much classier than the plastic used in most cases these days. Moving to the side of the case, the Obsidian 650D features a huge window along with quick release sidepanels which allow for easy access to the system's internals without having to deal with screws that you inevitably lose down the road.
In terms of cooling, the Obsidian 650D comes stock with a fan controller that controls two huge 200mm fans along with a 120mm fan at the rear as well. The fans along with the fan controller are capable of moving a ton of air when needed and can provide silent operation when turned down as well.
Other features include 8 expansion slots, four 5.25″ drive bays, included dust filters,tool-less design, six 3.5″/2.5″ drive bays, front USB 2.0, USB 3.0, Firewire, and more.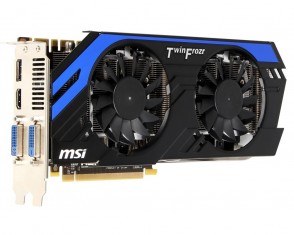 Since we're putting together a powerful gaming PC this month, we'll be needing a powerful graphics card within budget, and nothing out there fits the bill better than the MSI GeForce GTX 670 PE OC 2GB. Since the card itself is based off the GTX 670 design, it's capable of outputting top notch performance, which is more than enough for playing most of today's games out on the market today at high/ultra graphics settings at 1080p.
Additionally, we're also going with the MSI's Power Edition of GTX 670, which means it'll come factory overclocked to 1019MHz base and 1097MHz boost along with MSI's Twin Frozr IV cooler design. We've always been quite happy with MSI's Twin Frozr design and MSI's 4th generation of the cooler is nothing short of impressive, providing excellent cooling with little to no noise. This should make the MSI GeForce GTX 670 PE OC 2GB not only a powerful graphics card, but a cool and quiet one as well.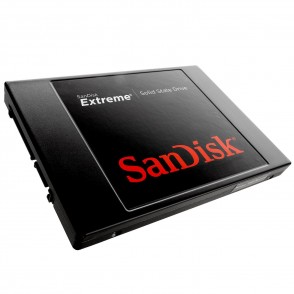 Since we've got a pretty substantial budget at around $2,000 for this build, we'll be using the optimal combination of an ultrafast SSD boot drive and a traditional hard drive to store our data.
For our SSD, we'll be going with the SanDisk Extreme 240GB SSD. The SanDisk Extreme is based off of the tried, tested and true SandForce SF-2281 controller paired with SanDisk's very own 24nm toggle mode NAND. This makes an extremely fast, extremely capable SSD rated at up to 550 MB/s reads and 520 MB/s writes. What's most impressive about the SanDisk Extreme however, is simply the cost. Coming in at only $188.99, the SanDisk Extreme 240GB is only $0.79/GB, which only a year ago was a price unheard of on the market.
Since 240GB may not be enough to install a full library of steam games and record the footage from those games, we'll also be going with a 2TB Seagate Barracuda 7,200 rpm hard drive. There's nothing too special about the drive other than the fact that it's a fairly inexpensive drive that gets the job done.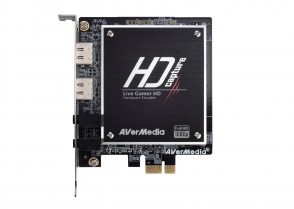 Our final "secret sauce" component to really make this a livestreaming and recording champ is the Avermedia C985 Live Gamer HD capture card.
While it's definitely possible (to some degree) to stream games without one of these, and it's definitely possible to record games without one of these also, the nice thing about having a capture card is that the capture card does all the video processing for you.
For those familiar with video processing, you'll know that this is great for a variety of reasons. The first is that the load that's usually placed on the CPU while encoding video now goes to the dedicated capture card. Video encoding is an extremely CPU intensive task, and will more than likely reduce in game framerates when both are done simultaneously. Additionally on the recording side, processsed video also translates into smaller filesizes. Those who've recorded with applications that record uncompressed video such as FRAPS will know that uncompressed video can easily hit 1GB/min, which isn't a lot of game footage even with the largest of hard drives out there. With the Avermedia C985 Live Gamer HD, you're able to record in a very high quality H.264 compressed format, which significantly reduces filesizes allowing you to record more game footage yet doesn't compromise on video quality.
Final Pricing
Current pricing on Amazon for the build is $1,833.03. With this build I really wanted to leave a bit of extra wiggle room for those looking to further customize their builds. For example, those who want additional cooling on the CPU may opt for a powerful all in one water based CPU cooler such as the Corsair H100i, while those looking for a faster SSD may want to check out the Samsung 840 Pro. Those interested in upgrades or changes to the build are welcome to post in the comments below for additional suggestions based on your needs.
Optional Components
Some people have interest in monitors, speakers, mice and keyboards, so we've also started including some recommendations for these items as well. I won't be explaining the choices as these optional components are quite dependent on the person using the PC (For example, someone serious about audio may end up with $400 Audioengine 5+ speakers and an ASUS Xonar Essence STX), but here are some suggestions that are a good fit for this build.
One thing to keep in mind for this build is that the maximum resolution supported by the Avermedia C985 Live Gamer HD card is 1920×1080, so be sure to purchase a monitor at this resolution or lower.
Remember, if you have any questions, need some help, or need to fit the build into your budget feel free to visit the forums! Myself, or the community here will be more than happy to help you out with your own custom build or answer any computer questions you may have. If this build doesn't fit your needs, be sure to drop by our Computer Builds section to find more computer builds.
Also, be sure to join us on Facebook, Twitter, Google Plus, or YouTube. Be updated on the latest news, reviews, tutorials, custom computer builds, and more!