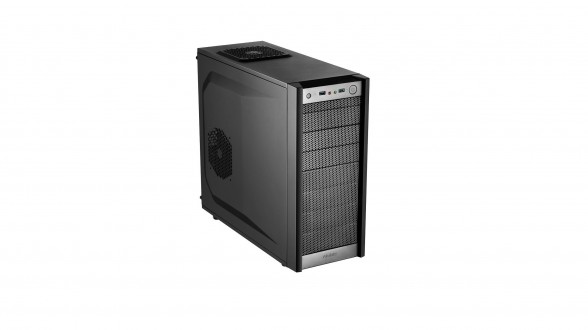 6 Core Powerhouse for the Budget Gamer
Well, it's been a year since our last budget gaming build and I've received a ton of requests to update it, so your wish guys, is my command.
Here it is – the October 2013 Budget Gaming PC build for under $800!
Our goal this time around is identical to our goal for the original under $800 gaming build. We wanted a gaming build that would be a powerhouse of a gaming system that could play almost any modern games at medium to high settings at 1920×1200 or below. Most importantly however, we also wanted to do this at a budget. A budget of $800 or less. Could it be done?
Let's take a look to see what we came up with!
Best Budget Gaming Computer Build Component Summary – Budget: $800
[divider]
***UPDATE 10/21/13***
We do our best to give you the best possible build advice, but unfortunately we're human here at CPCR and sometimes we make mistakes. Thanks to our reader needlez, it has come to our attention that there is an incompatibility between the Antec One (case) and the HIS 7870 IceQ 2GB (graphics card) we've used for our build.
The maximum length of graphics card that the Antec One can support is 10.5″ (266mm) while the length of the HIS 7870 IceQ 2GB is 11.2″ (285mm). Unfortunately when originally putting together this build, we wanted the ASUS HD 7870 DC2-2GD5-V2, but it was unfortunately slightly out of our budget. The ASUS HD 7870 DC2-2GD5-V2 is 10.47″ (265.9mm), which've should fit perfectly fine in the case. Since most HD 7870 PCBs across all vendors are generally around 9.49″ (241mm), we erroneously made the assumption that the HIS 7870 2GB would fit just as the ASUS HD 7870 DC2-GD5-V2 would.
As such we have two options which we will discuss here.
Swap the case for something that'll fit larger graphics cards. Around the pricerange, the Corsair Carbide Series 200R is probably the best choice. It has support for GPUs up to 12.60″ (320mm) and will have absolutely no trouble with the HIS 7870 IceQ 2GB.
Swap the graphics card for something smaller that'll fit the case. Currently the MSI HD 7870 (R7870-2GD5T/OC) is probably the best choice. The cooler on the MSI HD 7870 does NOT extend over the PCB, which means it has a full length of 9.49″ (241mm) that'll fit perfectly into the Antec One. It also comes with a $10 rebate, making it even more competitive than the HIS HD 7870 2GB.
For this error, we offer our deepest apologies. Future builds will go through an even finer level of editorial review and fact checking to ensure that does does not happen again.
[divider]
Core Component Details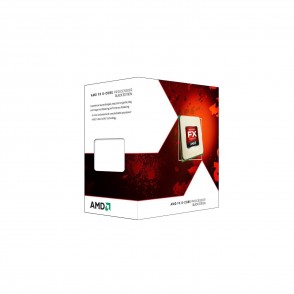 At the end of last year, our budget AMD build featured the AMD FX-4170 Zambezi based Quad Core CPU, which to this day is still a decent processor for a mid-range gaming PC. However, one year later for slightly less amount of money, we can now go with the more powerful AMD FX-6300 Black Edition, which will serve our needs even better, especially as games become more and more multi-threaded down the line.
The AMD FX-6300 Black Edition is a 6-core processor based off of AMD's Vishera architecture, which is a better performing, more efficient architecture than the Zambezi architecture that preceded it. The newer FX-6300 CPU is capable of a base clocks of 3.5GHz and a turbo clock of up to 4.1GHz as well as the having the capability of overclocking even higher depending on cooling and luck.
Despite coming from the factory with a slightly lower clock speed than the AMD FX-4170, the FX-6300 is slightly more efficient with around 5-15% better performance at a slightly lower power envelope making it the perfect choice for our gaming needs.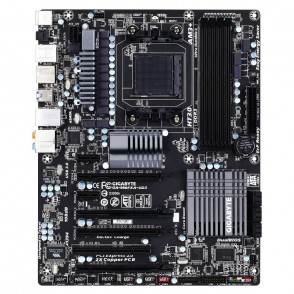 Last year we felt the Gigabyte GA-990FXA-UD3 was an excellent board for our build and I can't really say much has changed. It's still the same excellent mid range board that has all the necessary features for a decent gaming system, offering the perfect balance between price and performance. If anything, the board has been though a number of small revisions, BIOS updates and actual consumer testing which makes it an even better choice than it was last year.
Despite the Gigabyte 990FXA-UD3 being priced at the budget range, it's still a very capable board with a solid 8+2 power phase VRM array, supporting even AMD's top end FX-9590 220w TDP CPU for plenty of upgrade options in the future. We also get six SATA 6Gb/s ports, four PCIe x16 slots (two wired for x8), two PCIe x1 slots and one legacy PCI slot as well for those running older expansion cards. The board also features Gigabyte's Ultra Durable 3 initiative, which means it'll come with 2oz copper, Japanese solid capacitors, and dual BIOS chips for extended longevity.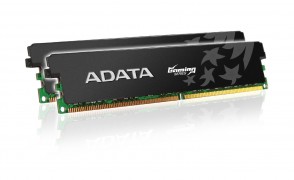 Although we're going with a fairly budget build, we've still selected a good amount of high quality memory to complement our gaming system. With more and more modern games requiring more memory and memory prices being as low as they are, we felt that a strong 8GB of memory was a good choice for our build. This will additionally allow for another 8GB or 16GB to be installed into the system should it be needed down the line.
Whereas we typically go with Corsair Vengeance Low Profile memory, the prices on memory have risen substantially over the past six months with the current price on the 8GB Vengeance Low Profile kit currently hovering at almost $90. Unfortunately, I feel like it's a bit expensive, especially with so many great alternatives out there such as the 8GB ADATA Gaming Series DDR3 1600MHz kit, which offers identical performance to the Vengeance Low Profile except at a slightly lower cost.
The ADATA Gaming Series kit we've selected is rated at 1600MHz CL9 at a voltage of 1.5v, which is perfect for our FX-6300 based system and for those looking to pick up large aftermarket coolers either now or down the line, the ADATA Gaming Series memory also includes low profile heatspreaders to ensure that there aren't any compatibility issues between the memory and the cooler. Additionally like most high end memory manufacturers out there, ADATA memory is covered by a lifetime warranty should any issues arise.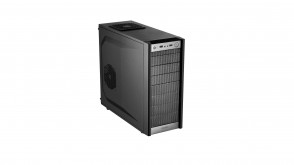 When it comes to budget cases, one of our all time favorites is the Antec One and it's once again our choice for the $800 budget gaming system. It's simply unmatched when it comes to a price and features standpoint.
While it's not the most full featured case out on the market, it still has all the features you'll need for a decent gaming setup such as support for all standard ATX formfactor motherboards, space for up to 7 expansion cards, three 5.25″ drive bays, and five 3.5″ drive bays. Additionally, we also get two front USB 3.0 ports along with front 3.5mm headphone/microphone out as well. While this sounds like like a ton of features, it's all available for only $45, which makes it the perfect case for our budget gaming system.
Although I feel like the Antec One is probably the case to go with, those looking for alternatives will definitely find them in the Corsair 200R and the Cooler Master HAF 912. Both are fantastic cases although both do come at a sightly higher pricepoint.
***Update*** – Prior to purchase, please be sure to check out our update at the beginning of the article!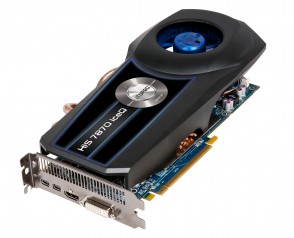 Without a doubt, the graphics card is the heart of the gaming PC so for our build today, we'll be going with the HIS 7870 IceQ 2GB. The HIS 7870 IceQ 2GB is based off AMD's HD 7870 Tahiti architecture, which features 1280 stream processors and 2GB of GDDR5 graphics memory. The HIS IceQ edition is HIS's custom version of the HD7870, which HIS has tacked on their custom cooling solution and bumped the core clock speed up to 1000MHz and a memory clock speed to 1200MHz (4.8GHz effective).
The HIS 7870 IceQ 2GB is a mid to high end graphics card that'll easily power most games at medium to high settings at resolutions of 1920×1200 or under. Those looking to play games with lower graphics requirements such as Starcraft 2, Diablo 3, League of Legends, Dota 2, etc. will find that the HIS 7870 IceQ 2GB is a perfect solution for your gaming needs.
***Update*** – Prior to purchase, please be sure to check out our update at the beginning of the article!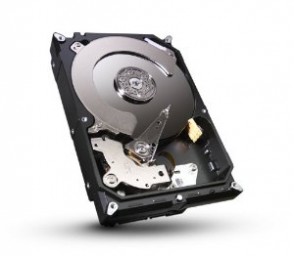 It's no secret that I'm a firm proponent of SSDs and I also believe that everyone building a PC these days should include one in their system, but unfortunately with an $800 budget, some concessions have to be made and the SSD will probably have to be it. While it's preferable to have a 128GB or 256GB class SSD for fast boot and application duties, it's definitely one of the easiest upgrades to make down the line, which is why we've simply gone with a single Seagate Barracuda 1TB 7200rpm hard drive for our gaming build. The Seagate Barracuda provides an excellent balance of price to performance and will serve as an excellent boot drive for now and will convert to an excellent storage drive down the line should an opportunity to pick up a SSD arise in the future.
Those with a little more of a budget can pickup a SSD with the system to use as a boot drive in conjunction with the Seagate Barracuda as a storage drive. Our current preference for best price to performance is the Samsung 840 EVO, which we've reviewed previously.
Final Pricing
Current pricing on Amazon for our build today is $799.85, which falls right under our $800 budget. Additionally, Gigabyte is also currently running a $10 rebate as well on the 990FXA-UD3 motherboard dropping the price down to $789.85. As usual, if you're interested in upgrades, downgrades or any changes to the build, be sure to post in the comments section below or check out the PC Builds and Upgrades section in our forums.
Optional Components
Some readers have expressed interest in monitor, speaker, mice and keyboard suggestions, so we've also started including some recommendations for these items as well. I won't be explaining the choices as these optional components are quite dependent on the purpose of PC (For example, someone serious about audio may end up with $400 Audioengine 5+ speakers and an ASUS Xonar Essence STX), but here are some suggestions that are a good fit for this build. If you have questions or need additional suggestions for these products here, be sure to post your question in the proper section in our forums.
Remember, if you have any questions, need some help, or need to fit the build into your budget feel free to visit the forums! Myself, or the community here will be more than happy to help you out with your own custom build or answer any computer questions you may have. If this build doesn't fit your needs, be sure to drop by our Computer Builds section to find more computer builds.
Also, be sure to join us on Facebook, Twitter, Google Plus, or YouTube to be updated on the latest news, reviews, tutorials, custom computer builds, and more!