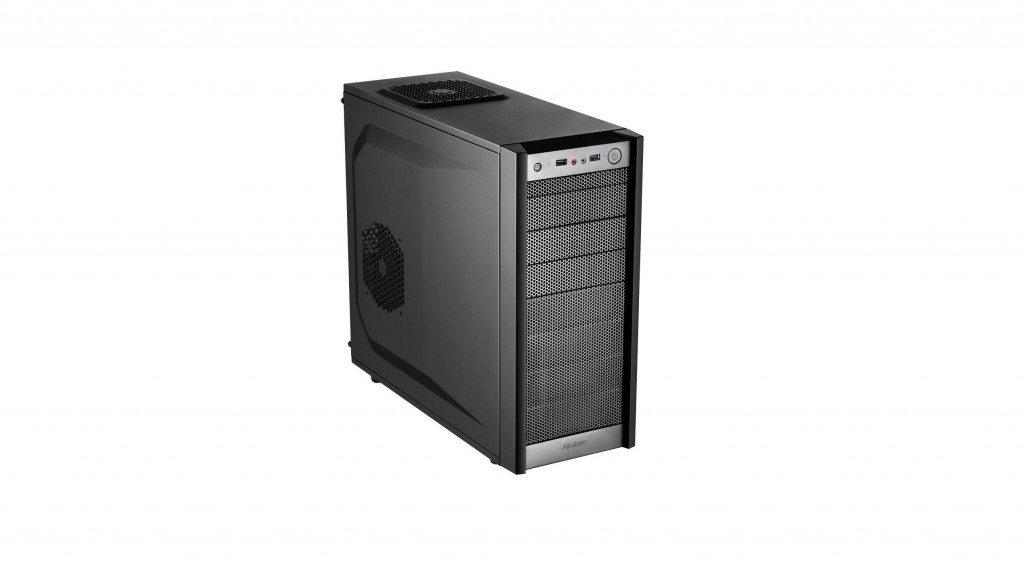 Pre-built workstation computers designed for photo editing, video editing and 3D modeling can fetch well over $2000 and you still won't get the performance and upgrade-ability that comes with a custom computer build. With our August 2012 workstation computer build, we'll be focusing on building the best photo editing, video editing, and 3D modeling computer build for under that magic $1,000 price point.
Ready to see what we came up with? Let's go!
Workstation Computer Build Component Summary
Core Component Details
CPU – Intel Core i7 3770k
For a video editing, photo editing, sound production, or 3D modeling workhorse PC, there are pretty much just two things we really need. The first is a powerful CPU and the second is a lot of memory. For serious professionals, the Sandy Bridge-E based hexacore Core i7's are the way to go as they currently hold the top spot in terms of processing power for the consumer market; however, with our budget capped at $1,000 it simply isn't feasible for this build. The least expensive hexacore Intel Core i7 3930K processor costs nearly $570!
For this reason, we're going with the fastest Ivy Bridge based processor, the Intel Core i7 3770K. Make no mistake though, the i7 3770K has some serious horsepower under its hood carrying four Hyper Threaded cores at a clock speed of 3.5GHz. Additionally, we've also suggested going with a "K" processor, which means it carries an unlocked multiplier so you can overclock it for additional performance.
Need help with overclocking? Feel free to visit our forums for advice and helpful tips.
Motherboard – Gigabyte Z77X-D3H
With our March photo/video/3D workstation computer build, we were more concerned about finding a motherboard that fit into the case rather than future expandabiilty options.  While mATX motherboards don't usually pack a ton of high end features unless you opt for a high end mATX gaming oriented board, there are plenty of affordable ATX form-factor motherboards that carry all the features you'll need to get started and then some. What kind of features am I talking about? Well for starters you'll get support for USB 3.0, SATA 3 6Gb/s, three PCIe x16 slots, three PCIe x1 slots, and an old school PCI slot just in case you have an older sound card or something to carry over from an older machine.
Those interested in this board should also check out our review of the Gigabyte Z77X-UD3H motherboard as well. The difference between the two boards are quite slim and the differences between the two boards mainly focus on the number of PCIe 3.0 x16 slots. That said, unless multiple GPU configurations are in the pipeline for this system, the Z77X-D3H should work out just fine.
Memory – 16GB Corsair Vengeance DDR3 1600MHz Low Profile Memory
As mentioned earlier, the two most important things when building a workstation PC is a fast CPU and lots of memory. With low pricing on memory these days, we can easily afford to drop in a full 16GB of memory to ensure you don't run out of memory even with having hundreds of 50MB 36MP RAW files open simultaneously.
Video Card – None
I chose not to go for a video card for multiple reasons. First being that with this budget it's quite difficult to fit it into our build. Second, most video editing, photo editing and 3D modeling performance relies on the CPU rather than the GPU. However, some video editing and 3D modeling applications can use CUDA and OpenCL technology to accelerate video editing and 3D viewports. Therefore, those who plan on using software that can support GPU acceleration may purchase something like a Nvidia GTX 550 Ti.
Additionally, while this PC's primary purpose will be for workstation purposes, the build can easily be upgraded to an excellent gaming PC as well with a simple graphics card upgrade. Recommendations for an excellent gaming graphics card include the Sapphire HD 6850 (Low End), Sapphire HD 7850 (Mid Range), or EVGA GTX 670 FTW (High End).
Case – Antec One Computer Case
Similar to what we featured on the July Gaming PC build, the case we're recommending for the August workstation PC build is going to once again be the Antec One Computer Case.
Check out our July Gaming PC Build for more details on why…
Storage Drive – OCZ Vertex 4 128GB SSD and Seagate Barracuda 7200RPM 1TB Hard Drive
While it would be preferable to purchase multiple 512GB SSDs, it wouldn't be very cost effective, so currently the best drive configuration for the cost conscious is to use an SSD as a boot drive and a large 1TB traditional hard drive as the storage drive.
Be sure to check out our review on the OCZ Vertex 4 128GB SSD and our review on the OCZ Vertex 4 256GB SSD! If you want to get the most out of your SSD don't forget to check out our SSD Optimization Guide.
PSU – Corsair CX430 Power Supply
Since we only have a CPU and no video card, this build won't need a very hefty power supply. This Corsair CX430 comes in at less than $40 and offers excellent value and reliability for the money. Those looking at including a high powered graphics card in the future, feel free to opt for a higher powered Corsair TX650M power supply instead.
Total price on Amazon (No tax and free shipping for most residents of the USA) for this build is $994, so we're slightly under our budget by a couple bucks.
Optional Components
Usually, we don't really do this section, but we've received numerous requests on adding a recommended peripherals section as well for those who need monitors, speakers, mice and keyboards. We're not going to focus too much on explaining each of our component selections, but since it's been requested, we'll make some recommendations nevertheless.
Remember, if you have any questions, need some help, or need to fit the build into your budget feel free to visit the forums! Myself, or the community here will be more than happy to help you out with your own custom build or answer any computer questions you may have. If this build doesn't fit your needs, be sure to drop by our Computer Builds section to find more computer builds.
Also, be sure to join us on Facebook, Twitter, Google Plus, or YouTube. Be updated on the latest news, reviews, tutorials, custom computer builds, and more!