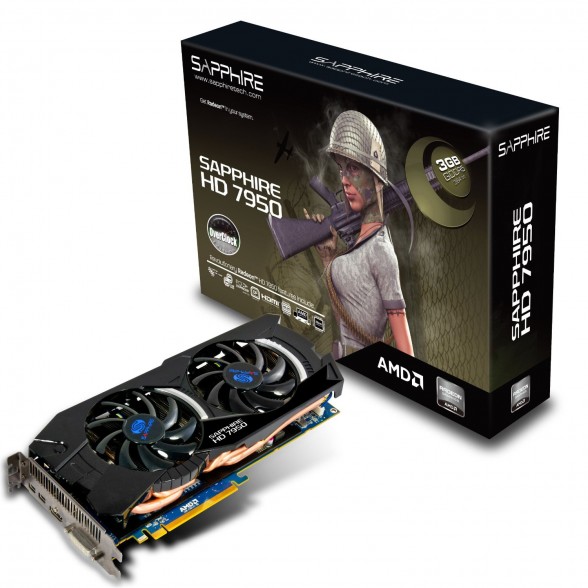 So, you've got $2,000 and you want to build the best high end video editing and gaming computer for the purposes of video editing, but you like gaming… a lot… Well, you've come to the right place because, today I am going to guide you on exactly what to buy to get the most bang for your buck with your $2,000. Today's high end gaming / video editing PC build is going to focus on not only video editing and gaming performance, but also cooling and low noise operation.
Computer Build Budget: $1,800 – $2,000
CPU – Intel Core i7 2600K
I'm going to be dead honest here. If you're hardcore about video editing and no gaming, go for the i7 3960X. That processor will be the absolute fastest for that application. However, if you're not that hardcore and need a processor that's pretty fast for video editing, the i7 2600K is your best bet.
Motherboard – EVGA Z68 SLI (130-SB-E685-KR)
Ok, so as we all know EVGA makes some pretty nice stuff. They're reliable, they have good customer service/warranty, and their products look absolutely fantastic. When I was putting together this build, I wasn't really looking at EVGA since they're typically really expensive, but I guess it's your lucky day. This board is currently running a $40 rebate making it only $144.99 shipped after rebate! That's an amazing deal on such an awesome board!
This board has support for all the latest technologies such as USB 3.0, SATA 3 6GB/s, and support for SLI/Crossfire (Despite the fact that the name only lists SLI). Better get the board while it's still hot!
Memory – Corsair Vengeance 16GB 1600MHZ DDR3 Low Profile 1.5v
Video editing requires a lot of memory. That's why we opted for 16GB. You don't want to run out during the middle of an edit. That sucks…
Video Card – Sapphire Radeon HD 7950 OC Version
One of the newest graphics cards on the block, the just released Sapphire Radeon HD 7950 OC Version will make your games scream. Being able to outperform the last generation champ, the Nvidia GTX 580, this graphics card is the second fastest single gpu graphics card in the world. Since it has a dual fan setup, we will also get plenty of peace and quiet even during heavy gaming.
Can't blow that much? Well, how about a mid range EVGA GeForce GTX 560 Ti DS Superclocked?
Boot Drive – Corsair Force GT 120GB
This is one of the my favorite SSDs. Aside from the screaming fast color, the SandForce SF-2200 powered Force GT is able to push up to 555MB/s reads and 515MB/s writes. It also features synchronous NAND which means it'll perform great even in situations where data being transferred is highly incompressible.
Hard Drive – Western Digital Caviar Green 2TB
Where do we toss all of our data? Yup, you've guessed it, a traditional hard drive.
Optical Drive – OEM DVD Drive or OEM Blu Ray Drive (Any Manufacturer)
Grab a standard DVD drive unless you got blu-ray.
PSU – Corsair Professional Series AX650
Ok, so normally I'd recommend going with the TX650. I mean, that's a great power supply and a staple for my recommendations, but today we're going to go with the AX650. This high quality Seasonic built power supply features an industry leading 7 year warranty, very high efficiency, and very quiet operation. And you know I like my video editing builds quiet.
Looking to go Crossfire in the future? Grab an AX850 and be done with it!
Case – Corsair Obsidian 650D
Ok, so we usually go with flashy cases and stuff like that, but this time around we wanted to tone it down a bit and make it classy. So, this time we're opting to go with the Corsair Obsidian 650D. Yeah, I know it's been out for a while, but this case rocks. Huge side window, awesome cable management, classy styling, what's not to like?
CPU Cooler – Corsair Hydro Series H100 CPU Cooler
Umm… yeah, we're going to cool and quiet. H100 for the win. You know what else is more win? Grabbing a pair of these Noctua NF-F12 PWM fans to go with. Silence is bliss guys…
Operating System – Windows 7 64 bit
What else?
Total current price on Amazon for this build is $1,988.99. Don't forget the $40 rebate from EVGA!
Remember, if you have any questions, need some help, or need to fit the build into your budget feel free to visit the forums at http://www.forums.custompcreview.com
Looking for more builds? Check out our Computer Builds page for more!
[signoff1]