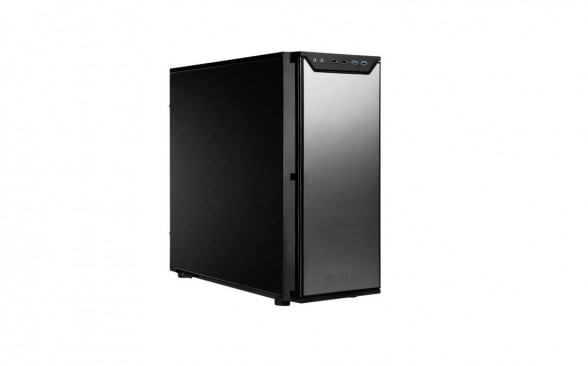 Powerful Photo/Video Editing at a Budget
Looking through my list of my featured computer builds, one build I felt really needed updating is the photo/video editing build as it's one of the most requested builds along with the $1,000 gaming PC build, so for this month (well, the couple more days left for this month), that's what we'll do.
Now there's a couple good photo/video editing builds I can think of, but when it comes to price to performance, I think the $1,000 – $1,400 range definitely provides the most bang for the buck, so today we'll be doing a build that fits right into the $1,400 budget. Those interested in something at $1,000, the August 2012 photo/video/3D workstation build is still a very viable build. I'll probably also do a high end photo/video editing build ($2,000+) as well down the road, but for now let's put something together that'll be both powerful and cost effective.
Photo/Video Editing Computer Build Component Summary – Budget: $1,200
Core Component Details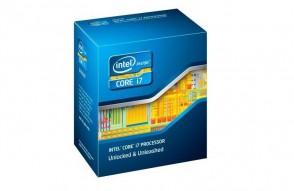 Contrary to popular belief, when it comes to photo processing and video editing, most of the work is actually done on the CPU rather than the GPU (Graphics Processing Unit), which is why it's extremely important to choose a fast processor when putting together a strong photo/video editing PC.
Since today's build is centered at a budget of around $1,200, we can afford to go with a top of the line Intel Core i7 3770K processor, which is the fastest consumer oriented Ivy Bridge processor on the market today. Since we're going with the i7, we're going to get Hyper Threading as well, which will give the processor access to 4 virtual cores in addition to its 4 physical cores, boosting performance ~30% over the i5 3570K in highly multi-threaded applications. Additionally, we've got a K processor in here as well, which will allow for easy overclocking for those who want to squeeze a bit more power out of the processor.
Lately, I've been quite impressed with Gigabyte motherboards as they're able to offer a ton of features at an excellent price point, which is why today we'll be going with the Gigabyte Z77X-UP4-TH motherboard. While the motherboard is quite fully featured, what's special about this motherboard is that it supports Thunderbolt.
For those unfamiliar with Thunderbolt, it's an interface introduced a couple years ago by Intel and Apple which is capable of up to 10 Gbit/s. While the standard is fairly new and doesn't have as much adoption as USB 3.0, it holds a lot of promise especially with ultra high speed storage solutions, high resolution video capture, etc.
Of course, Thunderbolt isn't the only thing fantastic about this board. It has full support for USB 3.0, PCIe 3.0, SATA 3 6Gb/s, Realtek's ALC898 integrated audio, and a whole lot more. The motherboard also features Gigabyte's Ultra Durable 5 initiative as well, ensuring that you'll be getting a top quality digital power delivery system to provide clean and stable power to the CPU and memory.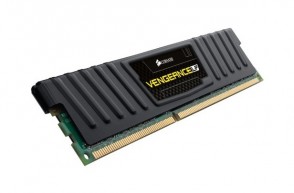 When it comes to video editing, there are only a couple things that are extremely important – having a fast processor, having fast and copious amounts of storage, and having a ton of memory. The reason for a lot of memory is that video files that are being worked with will get stored in memory, so it's always good to have a lot so that files aren't instead put onto swap and scratch space on the hard drive.
That said then, with our video editing build for today, we'll be going with a whopping 16GB of memory. What's special about the memory I've chosen today is that it's a 2x8GB kit rather than a 4x4GB kit. The benefit of this of course is quite obvious as you'll be able to drop in another 2x8GB kit down the line if you find you'll be needing more than 16GB of memory.
When designing this build, I knew I wanted to put in the Antec P280 from the start as it's a top notch silence oriented PC case. Since I do a lot of video editing and voiceovers, I personally find that the worst thing that can happen during video editing is a bunch of fan noise in the background, and although fan noise is generally unavoidable, especially since video editing taxes the processor quite a bit, the noise can definitely can be reduced.
With the Antec P280, you're getting a case designed from the ground up for silence. Everything from the steel/polycarbonate construction to the triple layered front bezel were specifically chosen for reducing noise  Of course, it's not all just about noise reduction as the case still offers support for up to 7 fans, plenty of space for XL-ATX, ATX, microATX, and Mini-ITX motherboards, graphics cards up to 13″, dust filters, as well as front USB 3.0 support as well.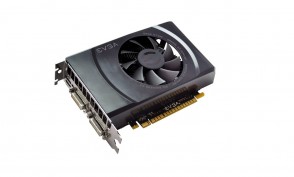 Remember when I said graphics card doesn't really matter? Well, yeah it doesn't; however, there are a number of video editing applications out there such as Adobe Premiere or Sony Vegas for example that are capable of taking advantage of Nvidia graphics cards to encode video, which is why I've also dropped in the EVGA GeForce GT 640 GB. Unfortunately I don't think the gains in video encoding speed justify the cost of going with a graphics card of much higher caliber.
Of course, I know a lot of you guys out there purchase PCs for gaming, so you can actually upgrade this build into a decent gaming rig as well by dropping in a higher powered graphics card. For example, the MSI GTX 660 2GB Twin Frozr would be an excellent choice for the system, providing great graphics performance for gaming and can also be used for accelerating video encoding as well. Like I said earlier though, it probably isn't worth the cost of the graphics card if you just want faster video encoding only, but if you're planning on playing some Far Cry 3 down the line, I say why not?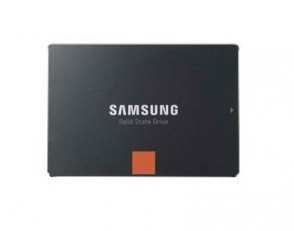 Earlier, I said one of the most important things for photo/video editing is fast and copious amounts of storage, so today we'll be going with a different solution than you usually see in our builds for storage.
First, we've got the boot drive, a Samsung 840 Pro 256GB. The Samsung 840 Pro 256GB is among the fastest SSDs I've tested to date providing excellent performance in incompressible data, which is extremely important when working with highly compressed files such as H.264 encoded videos for example. With this SSD however, we're planning on using it solely as a boot drive, so Windows and any applications installed on the SSD will experience the crazy fast performance of the SSD. Those interested in learning more about the Samsung 840 Pro, be sure to check out our full review here.
While SSDs are amazing, one limitation of having an SSD is the fact that SSDs are horribly limited on capacity. This is why in addition to the SSD, we're also going with two Seagate Barracuda 1TB 7200RPM drives for storage only. These are fast, fairly low cost drives that provide an excellent amount of storage space. Those who are familiar with setting up RAID can also put both these drives into a RAID 0 array doubling performance, so the PC doesn't slow down even when working with large RAW files or uncompressed video. If you find that you need a bit more storage space and have the budget to spare, Seagate also sells 3TB Barracuda 7200RPM drives, two of which would provide up to 6TB of storage space!
Final Pricing
Current pricing on Amazon for the build is $1,415.70 with an additional $15 in rebates bringing the entire system down to about $1,400 and a tad bit more change. Overall, I think it's a great setup for those looking to get into some serious video editing or photo editing, but aren't serious enough to justify dropping the money on a top end X79/Intel Core i7 3930K based system.
Optional Components
Some people have interest in monitors, speakers, mice and keyboards, so we're also including some recommendations for these items as well. I won't be explaining the choices as peripherals are quite very much dependent on the person using the PC (For example, someone serious about audio may end up with $400 Audioengine 5+ speakers and an ASUS Xonar Essence STX), but here are some suggestions that are a good fit for this build.
Remember, if you have any questions, need some help, or need to fit the build into your budget feel free to visit the forums! Myself, or the community here will be more than happy to help you out with your own custom build or answer any computer questions you may have. If this build doesn't fit your needs, be sure to drop by our Computer Builds section to find more computer builds.
Also, be sure to join us on Facebook, Twitter, Google Plus, or YouTube. Be updated on the latest news, reviews, tutorials, custom computer builds, and more!