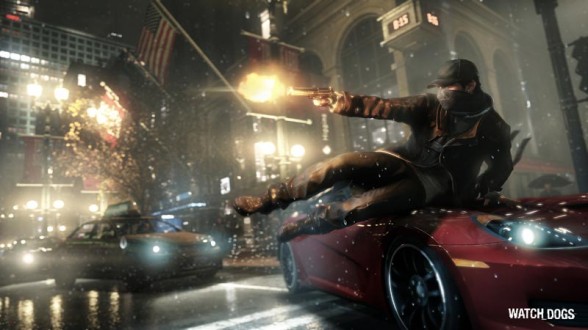 Here at Custom PC Review, we really love our fast computers and tournament grade gaming peripherals, and while we enjoy just simply having supreme amounts of processing power at our fingertips, we also enjoy using the processing power to play the latest and greatest games as well.
As the new year rolls around, the gaming industry continues to grow at an exponential rate, streamrolling forward with bigger and better games to captivate experienced and rookie gamers alike. New games are emerging left and right, not only adding to the existing genres but also creating completely new ones to fit the growing gaming audience's needs and wants.
With all the new games coming, let me share with you five games I'm looking forward to playing in the new year.
Crysis 3
When Crytek first released the original Crysis almost six years ago, they stunned gamers from around the world with incredible graphics that practically set the bar for PC gaming. Now as the release date of the third installment (February 19th) of the award winning series slowly approaches, Crytek CEO Cevat Yerli is claiming that history will repeat itself and nothing will compare to Crysis 3's "benchmark experience" for the next couple years. Through this bold statement, a couple glimpses of the upcoming title we've seen at various conventions, and websites, Crysis 3 is shaping up to become one of the top FPS games of 2013.
Watch Dogs
Not to be confused with Sleeping Dogs, this futuristic open world action-adventure game is designed around information warfare and the use of data. Cities are run by supercomputers that control everything from traffic lights to telephones. Players take on the role of a hacker named Aiden Pearce who is capable of manipulating various electronic devices to create opportunities in order for him to complete missions. With Watch Dogs, Ubisoft Montreal has combined a complex blend of strategy, stealth and action in this spectacular game that piqued the interest of many during its initial showcase at E3. Gamers who want to get their hands on it first will just have to hope that Ubisoft's notorious habit of delaying projects won't happen this time around.
Dead Space 3
Dead Space is one of the few horror games out there that can truly put players in a horror film. Game developers have revamped the controls to be much more responsive and "organic" for a more immersive experience while dismembering necromorph bodies. Also, if you are feeling sorry for poor Issac for constantly finding himself in situations where everything wants him dead, fear not, he's got a partner this time.
Bioshock Infinite
http://www.youtube.com/watch?v=bLHW78X1XeE
If you felt the first two Bioshock games weren't exactly your cup of tea with the moody, dark underwater city of Rapture and the creepy little sisters, then I would like you to give Bioshock Infinite a chance. This time around, the environment has now turned to the floating steampunk city of Colombia with a wide open air ambiance. The combat system is a combination of first person shooter and roleplay that gets a unique with the addition of the platform based skyrail system that allows players to travel from location to location via a grappling hook and rail. Player decisions will still have different consequences resulting in an abundance of replay value. Having taken the Best of Show award at E3 2011 is just another reason to look forward to this highly anticipated title.
League of Dungeon
While big publisher titles are exciting, big publishers are generally less willing to take risks when introducing games with more avant-garde concepts. Indie games on the other hand are willing to take risks, and have been gaining ground quick in the video game industry with amazing titles such as Minecraft or Journey demonstrating the unknown potentials of indie developers.
For 2013, League of  Dungeon is an exciting new dungeon crawler with a familiar pixel art style and classic, addicting dungeon gameplay. For gamers who grew up on the familiar dungeon crawler genre, the same common mechanics apply here – go from one dungeon to the other discovering new treasure and gear while trying out your combat skills against new waves of unique enemies. It's the same formula that has driven top gaming franchises such as Diablo to the top of the charts and while some may argue it's somewhat of old concept,  League of Dungeon with it's fun and retro artwork is sure to set itself apart from the pack.