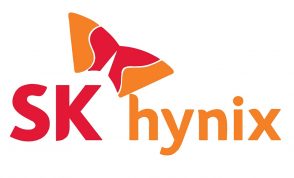 After being the first to introduce first generation HBM with their partnership with AMD, SK Hynix has since fallen behind on second generation HBM, or HBM2, as Samsung announced that they began mass production earlier this year. While Samsung has had a comfortable lead over SK Hynix for some time, it seems like Samsung may not be the only producer of HBM2 come this fall. SK Hynix recently revealed in their product catalog that they'll be shipping HBM2 in 3Q2016.
According to the catalog, SK Hynix will offer two 4GB, 4Hi-stack SKUs – H5VR32ESM4H-20C, which runs at 2.0Gbps (256GB/s per stack), and H5VR32ESM4H-12C, which runs at 1.6Gbps (204GB/s per stack). This will allow up to 16GB of HBM2 with just 4 stacks which is stark contrast to SK Hynix's first generation HBM which had a maximum capacity of 1GB per stack allowing just 4GB on 4 stacks.
No word on when SK Hynix will begin offering 8GB HBM2 stacks. Samsung has previously announced that they will begin manufacturing 8GB HBM2 stacks by the end of this year.
Source: TechPowerUp