Leaked Phison Roadmap Shows UFS Controllers Planned for 4Q2016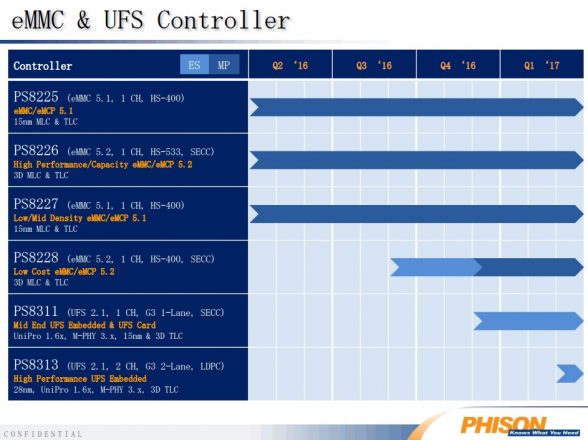 A confidential Phison roadmap was recently leaked by technology site, MYCE, which shows Phison's upcoming PS8311 UFS controller slated for launch at the end of 4Q2016. This will be followed up by a higher performance PS8313 UFS controller slated for 1Q2017.
UFS is expected to be the successor to SD and microSD technologies with significantly higher performance thanks to the UFS standard's full duplex operation and advanced queuing features. Samsung recently launched the first ever removable UFS memory cards not too long ago.
Source: Myce