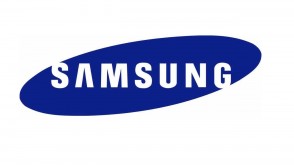 After becoming the first DRAM manufacturer to manufacture 4Gb desktop DDR3 on the 20nm node back in March of this year, Samsung has recently announced that they're now the industry's first to begin mass production of 20nm 6Gb LPDDR3 (Low-Power Double Data Rate 3) mobile DRAM as well.
Produced on Samsung's most advanced DRAM node, Samsung's new 20nm 6Gb LPDDR3 is designed for high performance mobile applications with performance up to 2,133 Mbps. In addition to high performance, Samsung has also revealed that the new 20nm 6Gb LPDDR3 is 20% smaller and 10% more energy efficient than their previously most advanced 25nm mobile DRAM chips, which should help reduce cost and improve battery life for upcoming mobile devices using the new chips.
"Our new 20nm 6Gb LPDDR3 DRAM provides the most advanced mobile memory solution for the rapidly expanding high-performance mobile DRAM market," said Jeeho Baek, vice president, memory marketing, Samsung Electronics. "We are working closely with our global customers to offer next-generation mobile memory solutions that can be applied to a more extensive range of markets ranging from the premium to standard segments."
Samsung's new 20nm 6Gb LPDDR3 dies are expected to be used in a four die per package configuration which puts 24Gb, or 3GB, LPDDR3 into a single package. Samsung expects to introduce additional 20nm based mobile DRAM products in the future to further strengthen their position. Considering Samsung recently announced that they're already mass producing 64GB DR4 RDIMMs using next generation 3D TSV packaging technology, it wouldn't be surprising to see similar packaging technology trickle in down to mobile DRAM as well to meet the rapidly increasing demands of high performance mobile products.
In contrast, Samsung's biggest competitors Micron and SK Hynix are not expected to begin mass producing 20nm mobile DRAM until next year. Micron is currently expected to begin 20nm DRAM production to begin sometime in the 1H 2015 while SK Hynix is currently expected to move to the 21nm node sometime in 2H 2015.
Source: Business Wire