ASUS Plans Patent Infringement Lawsuit Against Motherboard Competitors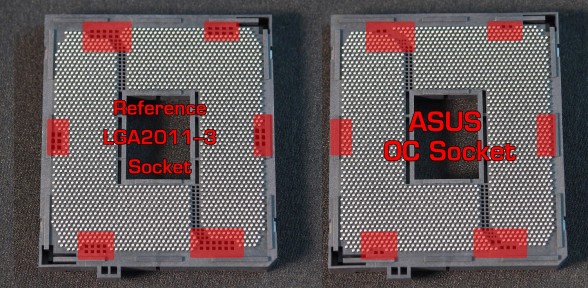 According to a recent article by DigiTimes, ASUS is planning a lawsuit against several motherboard competitors for patent infringement. ASUS claims that according to their initial investigation, their proprietary "OC Socket" design, which was introduced with the launch of their Intel X99 based motherboards, was leaked by suppliers to competitors who then implemented similar designs into their own motherboard offerings.
ASUS's "OC Socket" design is one of ASUS's biggest features for their X99 ROG motherboard lineup. ASUS differentiated their socket design from the reference Intel design by adding several additional pins to strategic locations around the socket to help significantly improve overclocking performance. More information about ASUS's OC Socket can be found at the ASUS website here.
Source: DigiTimes