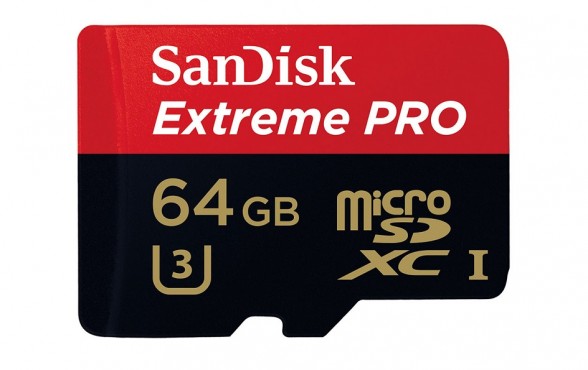 Last week at IBC, SanDisk unveiled the SanDisk Extreme PRO 512GB SDXC UHS-I, making SanDisk the first manufacturer to produce a 512GB SD card, and this week SanDisk is revamping their microSD cards by introducing the world's fastest, high capacity microSD card, the SanDisk Extreme PRO microSDXC UHS-I.
Capable of up transfer speeds up to 95 MB/s, the SanDisk Extreme PRO microSDXC UHS-I is designed for content creation applications such as photography or video recording.
"4K video capture is being implemented in smartphones and 'prosumer' cameras and camcorders much more quickly than was the case when HD was launched. SanDisk understands where the market is headed and has the foresight to create solutions that enable optimal video capture and sharing across multiple host devices," said Chris Chute, vice president, SMB Cloud & Mobility, IDC.
The SanDisk Extreme PRO microSDHC/microSDXC UHS-I cards are currently available at your favorite e-tailers in capacities of 16GB, 32GB, and 64GB with MSRPs ranging from $79.99 to $299.99.
Source: SanDisk