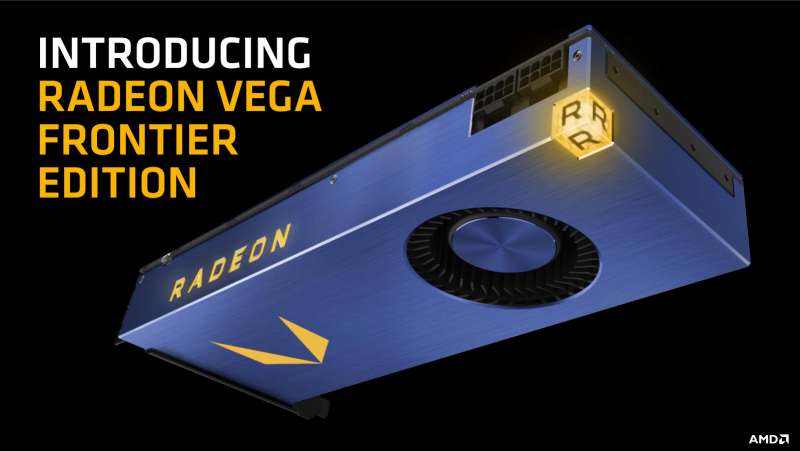 PC World was recently given the opportunity to preview AMD's upcoming Vega Frontier Edition graphics card ahead of its release date and revealed some interesting findings about the highly anticipated graphics card.
The first is that the AMD Vega FE is significantly faster than Nvidia's Titan Xp in compute. This was tested using SPECViewPerf 12.1 and Cinebench R15 (OpenGL). In the Catia and Creo benchmark, the Vega FE performed 28% faster, Solidworks, the Vega FE performed 50% faster, and in Cinebench, the Vega FE performed 14% faster. Considering the Vega Frontier Edition is designed to be a workstation graphics card, this isn't surprising as Nvidia specifically designs their consumer graphics cards to have weak performance in professional applications to drive professional customers to purchase their significantly pricier Quadro graphics cards. That said, it was noted that the Vega FE will cost around just $1,200 while a comparable [easyazon_link keywords="Quadro" locale="US" tag="cupcre06-20″]Quadro[/easyazon_link] card would easily cost over $2,000.
The second is that the AMD Vega FE's is (surprise, surprise) a very strong gaming card. When pit against the Titan Xp in Doom (Vulkan), Prey (DX11) and Sniper Elite 4 (DX12) running at the highest settings on two Acer 3440×1440 monitors, PCWorld noted that there were was no discernible difference in performance between the Vega FE and the Titan Xp. While no benchmark numbers were allowed to be published, it was noted that the Vega FE was likely to be faster than the GeForce GTX 1080, but slower than the GeForce GTX 1080 Ti.
AMD Vega Frontier Edition graphics cards are expected to begin shipping today and AMD's gamer oriented Radeon RX Vega is expected to arrive at the end of July.
Source: PCWorld