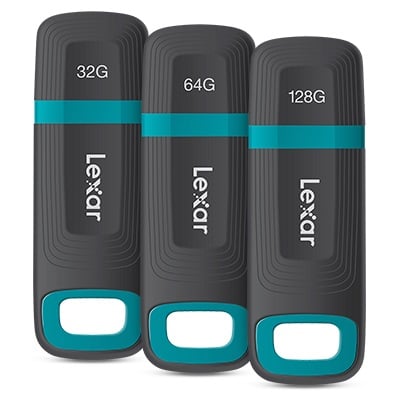 Need a USB drive that can withstand the elements better than you? Meet Lexar's JumpDrive Tough ruggedized USB flash drive.
Designed to transport data in harsh environments, the Lexar JumpDrive Tough comes with a rugged case that can withstand dust, weather (- 13°F to 300°F), water (up to 98ft), and can handle up to 750 PSI of impact /pressure.
Manufacturer
Lexar
Capacity
32GB
64GB
128GB
Sequential Write
Up to 25MB/s
Up to 60MB/s
Up to 60MB/s
Sequential Read
Up to 130MB/s
Up to 150MB/s
Up to 150MB/s
Interface
USB 3.1
In addition to its ability to withstand the elements, the JumpDrive Tough is also fast, featuring support for USB 3.1. According to Lexar, the JumpDrive Tough is capable of performance up to 150MB/s sequential writes and 60MB/s sequential reads. For those with sensitive data, Lexar also includes its EncryptStick Lite encryption software that encrypts the drive with industry standard 256-bit AES to keep your data secure in case of loss or theft.
The Lexar JumpDrive Tough is available now in capacities of 128GB, 64GB, and 32GB. Pricing is set at $44.95, $24.99, and $19.95 respectively.