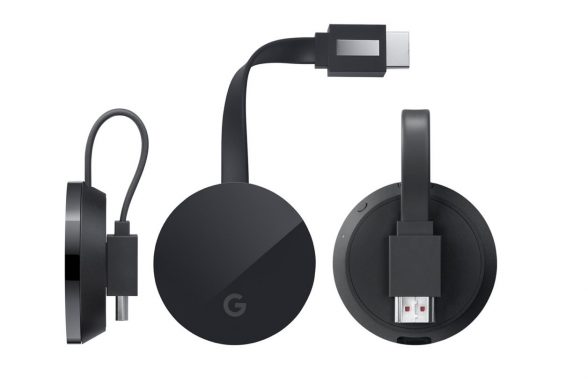 Images of Google's upcoming Chromecast Ultra device have been leaked by VentureBeat prior to its October 4th launch where Google also plans to launch a number of other devices including the highly anticipated Pixel and Pixel XL smartphones.
The Google Chromecast Ultra is expected to be a 4K ready version of the original Google Chromecast. As such the device will feature significantly powerful hardware which will allow it to stream 4K content from your smartphone, tablet, PC, Mac, etc. to your HDMI equipped display.
The Google Chromecast Ultra is rumored to retail for $69 when it launches next week. The Google Chromecast Ultra is not expected to replace the original Chromecast, but will rather be a more premium product in the lineup.
October is coming. #madebygoogle https://t.co/UNMr2cJXhk pic.twitter.com/LzyswaEBjh

— Google (@Google) September 20, 2016
Source: VentureBeat