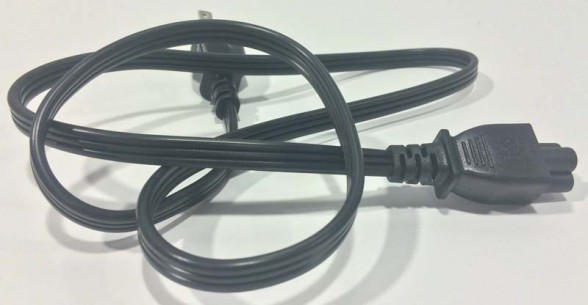 Lenovo has recently launched a recall for 500,000 laptop power cords in the US and 44,000 laptop power cords in Canada which can "…overheat, posing fire and burn hazards." These power cords have led to 15 incidents of overheating, sparking, melting, and burning which all occurred outside of the US.
The recall applies to Lenovo's LS-15 power cord, which was manufactured between February 2011 and December 2011. The cords re black in color and have "LS-15"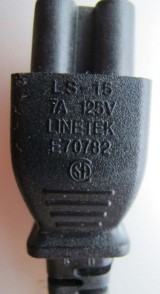 marked on the AC adapter end. There's also a manufacturing date code in the format of REV: 00 YYMM which should tell you when the cord was manufactured. These cords were distributed with IdeaPad laptops from the B-, G-, S-, U-, V-, and Z-series and Lenovo brand laptops from the B-, G- and V-series which were sold between February 2011 and June 2012.  You can also visit Lenovo's power cord recall website to determine if your power cord is affected.
Those with affected power cords should stop using the power cords immediately and call Lenovo customer service at 1-800-426-7378 for a free power cord replacement.
This is very similar to HP's laptop power cord recall back in August, where HP recalled 6 million "LS-15" power cords in the US and Canada as well. Looking at the
image of the affected "LS-15" power cord, it's pretty obvious why there's a problem. The cords appear to be rated for 125v, which is perfectly fine for the US and Canada where the outlets are generally 120v, but many places overseas uses 220v outlets, which will likely melt these cables even if the AC adapter supports up to 220v+.