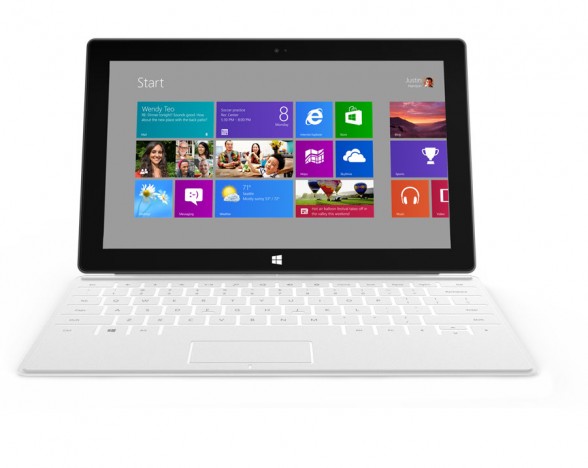 In a low-key event in Los Angeles on June 18th, 2012, Microsoft revealed its own line of tablets dubbed "Surface", which will be running Microsoft's upcoming operating system, Windows 8. Despite being a couple years late to the party, Microsoft has picked a critical time to enter the tablet market as growth in PC sales have slowed down considerably while interest in tablets such as the iPad or Amazon Kindle Fire are at an all time high.
http://www.youtube.com/watch?v=dpzu3HM2CIo
Since we're talking about Microsoft here, there practically has to be multiple editions of this thing and surprise surprise, there is. Luckily there's only two versions to worry about though. Pro and non-Pro.
The non-Pro version is pretty much just the base edition which measures only 9.3mm thick and weighs in at 1.5 pounds. Notable features include a 10.6″ wide display with Gorilla Glass, 16:9 "ClearType" display running at full 1080P, its own stand, a full-sized USB port, a Micro SD card slot, DisplayPort out, dual Wi-Fi antennae, a multitouch keyboard and a track pad. It will be available with either 32 GB or 64 GB of storage and will run Windows RT on an ARM processor.
The Pro version of the Surface will be similar to the non-Pro edition except it will be 13.5mm thick and slightly heavier. However, what will really separate the Pros from non-Pros is that the Pros will include a much more powerful Ivy Bridge Core i5 x86 processor, USB 3.0, and will be available in either 64 GB or 128 GB.
Both versions will work with a very cool cover (shown below) that doubles as a keyboard and a multi-touch trackpad effectively making it possible to use the tablet as a notebook without having to carry a Bluetooth keyboard with you everywhere you go.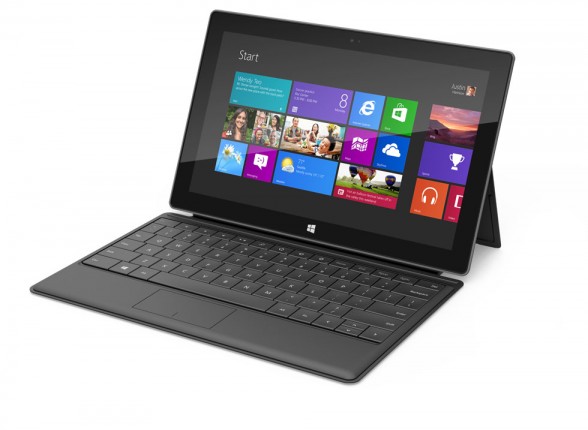 Pricing is currently unknown at this time; however, the non-Pro edition will most likely end up being priced similarly to other tablets on the market (around anywhere from $200 to $400), while the Pro version will probably be priced in the ballpark of the MacBook Air or some other lower end ultrabook. As for availability, it's also unknown at this time, but it'll probably be ready in time for the Windows 8 launch.
Anybody want one of these? Leave a comment below!