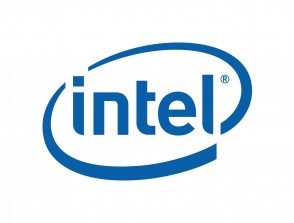 As we creep towards the August 21 launch date for Intel's Coffee Lake CPUs, more details continue to pour out, this time in the form of a specifications sheet for the Coffee Lake i3 SKUs.
According to the leaked specs sheet from the site ptt.cc, there will be two SKUs available for the Core i3 segment. The Core i3-8350K is a quad-core part with a TDP of 91W and unlocked multipliers, while the Core i3-8100 has a similar configuration but is rated for a 61W TDP and cannot be overclocked. The integrated graphics is also shown to be overclockable for the Core i3-8359K but locked for the Core i3-8100.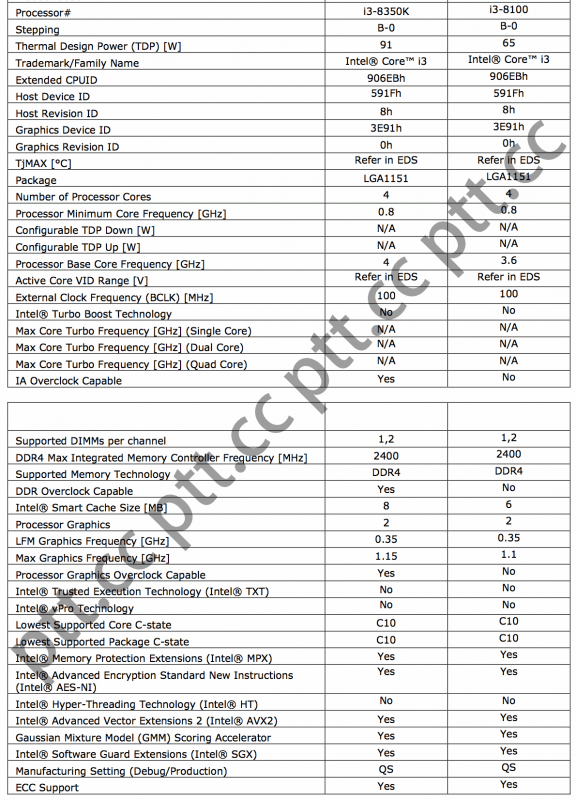 The release of its Coffee Lake CPUs will be the first time Intel is expected to increase the physical core count for its entry level consumer CPUs since Bloomfield from 2008.
Feeling the heat from AMD's Ryzen CPUs, Intel appears to be aggressively trying to regain competitiveness at the entry level, which is a much needed win for consumers. Stay tuned for more.
Source: PTT via Videocardz