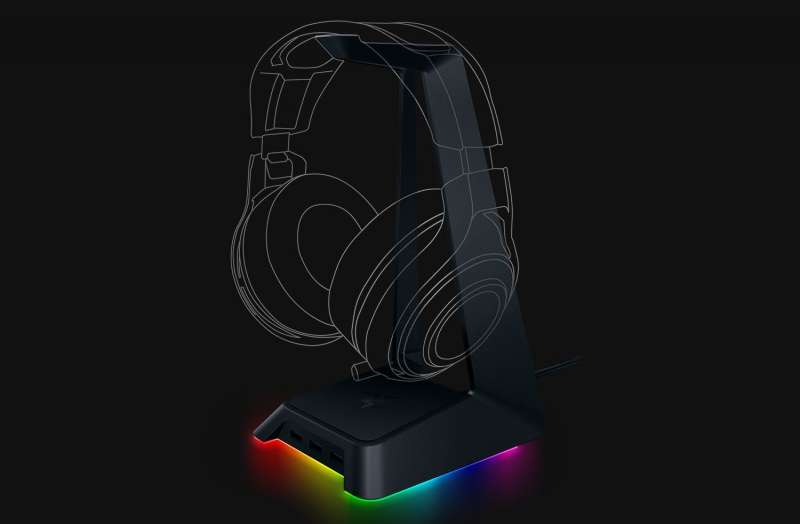 Razer headsets are some of the best looking gaming headsets on the market, but one problem is that they don't have a proper place to sit once it's off your head. While you could purchase a third party headset stand, there's simply nothing worse looking than having an unmatched set of peripherals on your desktop.
Luckily, Razer feels your pain as the company recently announced their new Razer Base Station Chroma, a new gaming headset stand that not only features Razer's unique design language and color theme, but also features Chroma lighting allowing you to sync all your peripherals for that extra sexy look.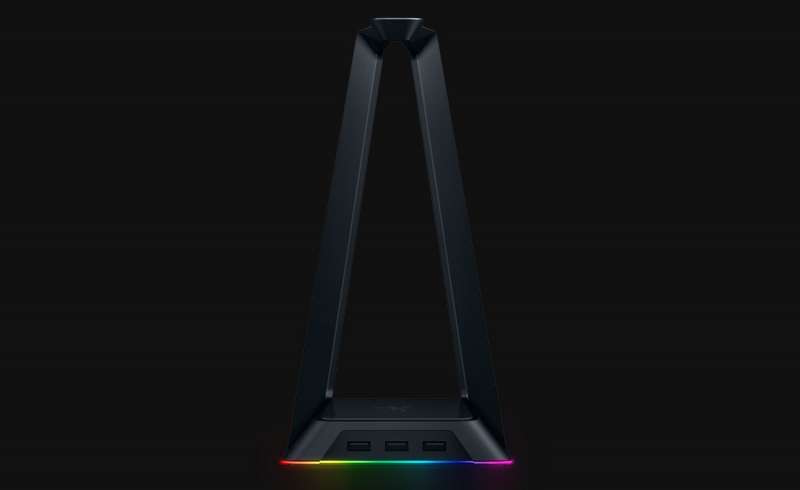 For those who want the convenience of extra USB ports, Razer has also built in a 3-port USB 3.0 hub right into the Base Station for connecting various USB devices.
The Razer Base Station Chroma will be available in 3Q2017 for $59.99. Those who want to be first in line for the Base Station Chroma can register to be notified when it becomes available.