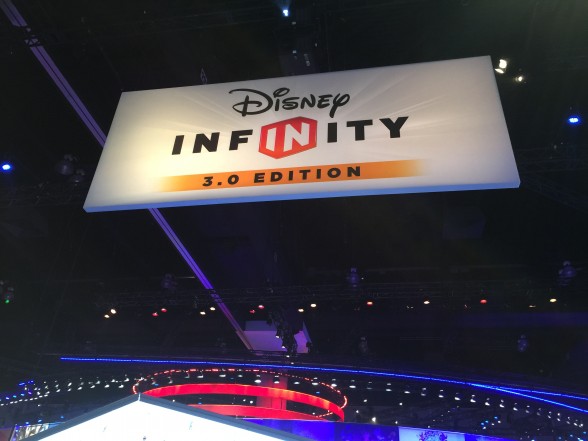 Ever since Disney re-imagined and popularized collectible figures that "interact" with their games, a number of major companies such as Activision, Nintendo, and even Lego have jumped on the bandwagon introducing their own interactive collectibles. While these companies' have few games and characters based on relatively new brands and stories, Disney has a seemingly never ending repertoire of characters from the days of hand drawn Uncle Walt originals to a bunch of newly created characters including those from their new film, Inside Out.
At Disney's booth at E3, Disney showcased a number of these new collectibles for their latest update to the Disney Infinity game which is soon to be updated to version 3.0.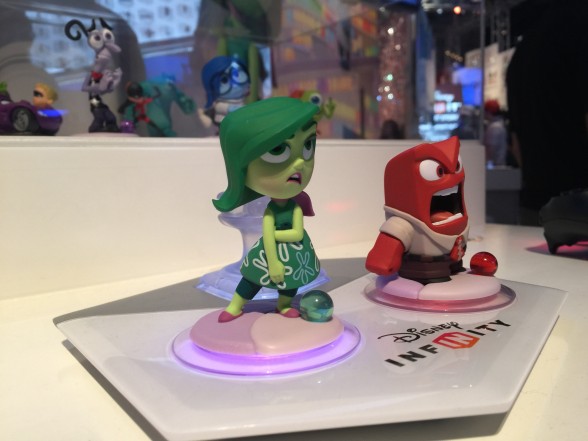 There were a number of big additions to Infinity 3.0 including stuff from Star Wars, Marvel, Disney and Pixar. Personally, I got to check out the figurines from characters of Pixar's new film, Inside Out.
Inside Out is interesting in that the characters are based on the primal emotions we all feel, cleverly named and designed based on these emotions. Given the choice between Joy, Fear, Sadness, Anger, and Disgust, I of course chose the character, Disgust. Something about the small figurine with the look of pure repugnance on her green face stood out to me. I suppose it was the accuracy of which such a subtle emotion was personified both on and off screen.
After popping the figurine down on the Infinity Pad, a colorful glow appeared on the white surface and my character was there, on screen, rolling her eyes, scoffing, and looking away in well, disgust. Later on, Anger joined me as well my brief visit inside the complicated mind of a teenager.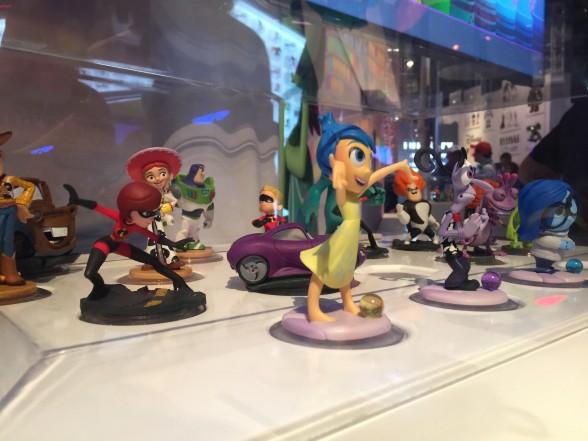 The game itself is an original story that takes place after the events of the film where the young female protagonist, Riley, tries to cope with the trauma caused by a scary movie. With your emotions at your disposal, you puzzle-platform your way through the mind of a teenager, battling her thoughts. With an interesting "Inversion" dynamic and other momentum based puzzles, Inside Out was thoroughly enjoyable and proves that the term "fun for all ages" is still alive and well.
Disney Infinity 3.0's along with its new playsets, including two Star Wars playsets will be available this fall on all major platforms. More information on Disney Infinity 3.0 can be found at the Disney website here.