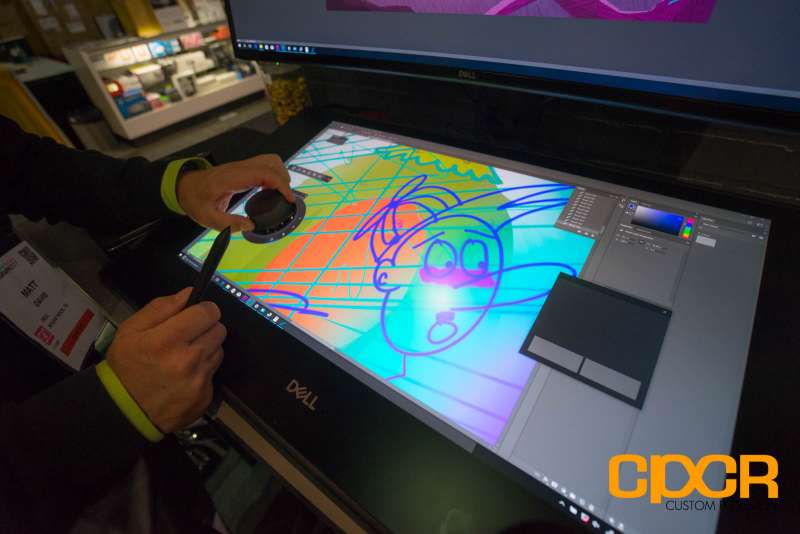 Microsoft's Surface Studio is pretty cool. The 28-inch all-in-one desktop that instantly turns into a large canvas for drawing certainly drew a lot of attention when it was revealed last year, but there's a couple major problems with it. First, you'll have to fork out at least $3,000 for just the base model and second, you're locked into the existing hardware with little to no upgrade path within just a few years.
To solve this issue, Dell revealed the Canvas 27, which is a solution that provides all the benefits the Surface Studio provides, but removes all the limitations. The Dell Canvas 27 is a massive pen display sporting a 27-inch Adobe RGB QHD (2560×1440) touch-enabled monitor that lets artists draw directly onto the screen. Unlike the Microsoft Surface Studio, the Dell Canvas 27 is a standalone monitor that simply plugs into your existing system via mini HDMI, mini DisplayPort and USB. This lowers the cost of entry and adds the flexibility to be used with any existing PC. Other features of the Canvas 27 include a directly bonded Corning Gorilla Glass protection layer, a pressure sensitive pen, and a ring totem dial.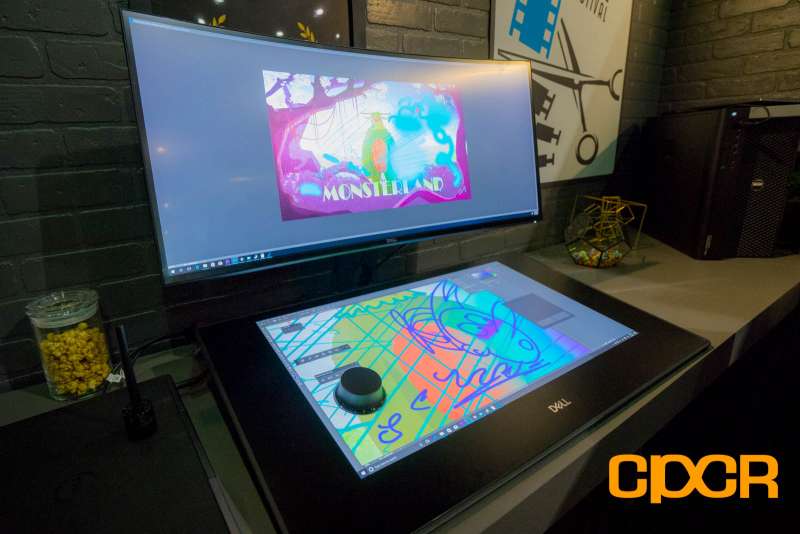 At SIGGRAPH 2017, we were able to get some hands on time with the Canvas 27. For the demo, Dell had Adobe Photoshop running and for the couple minutes we spent there, the experience was excellent. The pen tracked very well with its 20 points of touch recognition and the texture added on the display helped the pen feel significantly more like drawing on paper rather than the drawing on glass. The totem was also very easy and intuitive. During our drawing session, it was set to control the history, which allowed us to easily roll back any mistakes. The totem also has other functions such as switching up presets, changing settings, etc.
Those interested can purchase the Dell Canvas 27 today for $1,799 via the Dell website.