[section label=1. Introduction]
Let it ROAR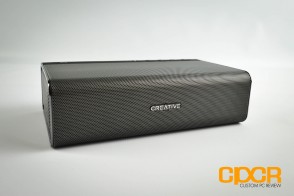 A couple years ago when Creative first introduced the Sound Blaster AXX series, it was probably one of the coolest products I had ever had the opportunity of reviewing. At the time I simply hadn't seen a USB powered Bluetooth speaker with the type of sound and voice processing Creative had crammed into the Sound Blaster AXX, and while it wasn't perfect, being someone who regularly traveled to different tech shows and events, it was a product that I didn't really know I needed until I actually had it.
Fast forward a couple years and now Creative is on their second generation Sound Blaster AXX, and along with that is also a new product based off the same audio processing technology behind the AXX. Whereas the Sound Blaster AXX series was designed specifically for both its audio and voice capabilities, the column-shaped speaker didn't really have a whole lot of punch in the low end, and given the size of the unit, cramming larger diameter low end drivers was probably out of the question as well. Since not everyone particularly needs to have a quad microphone array crammed into their Bluetooth speaker, it makes sense that Creative could potentially eliminate the quad microphone array and the column shaped design in favor additional drivers to give the speaker just a bit more "oomph".
Creative Sound Blaster Roar SR20 Specifications
| | |
| --- | --- |
| Manufacturer | Creative |
| Model | Sound Blaster Roar SR20 |
| Audio Processor | SB-Axx1 |
| Connectivity Interface | USB 2.0, Bluetooth |
| Wireless Technology | Bluetooth 3.0 |
| Bluetooth Profiles | A2DP, HFP |
| Audio Codec | AAC, SBC, aptX |
| Operating Range | Up to 10m/30ft |
| Build-in Microphone | Built-in Microphone |
| Audio Inputs | 1x 3.5 mm Aux-In |
| Audio Output | N/A |
| DC Outputs | 1x USB 5V, 1A |
| Battery | 6,000 mAh Li-Ion |
| Dimensions (L x W x H) | 57mm x 202mm x 115 mm |
| Weight | 1.1kg |
| Check Pricing | Click Here |
Today we'll be reviewing the Creative Sound Blaster Roar SR20, which is a Bluetooth speaker similar to what we saw in the Creative Sound Blaster AXX series speakers however, rather than focus on both audio and voice capabilities, the Sound Blaster Roar SR20 instead focuses more on audio instead, packing in five drivers and two amps into the small 2.4lb chassis.
Ready to take a closer look at the Sound Blaster Roar? Let's go!
[section label=2. A Closer Look]
A Closer Look at the Creative Sound Blaster Roar SR20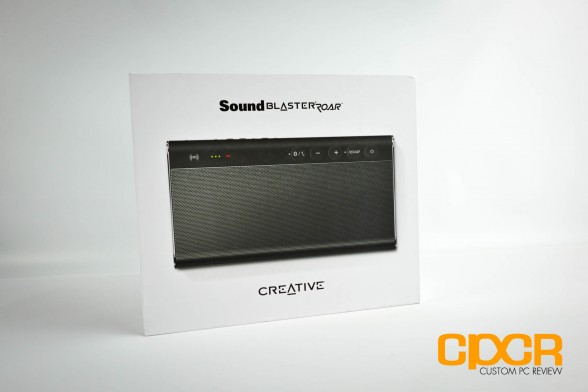 Here's a look at the packaging for the Creative Sound Blaster Roar SR20.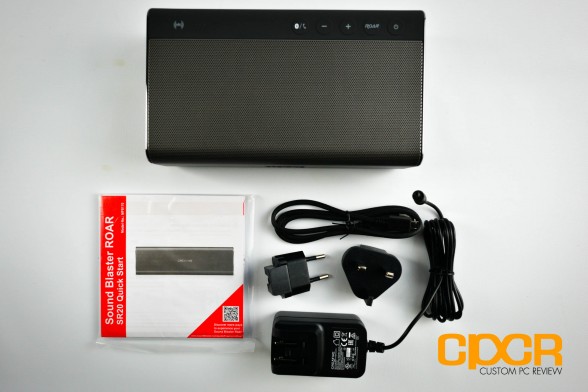 Included in the packaging we get some documentation, a power adapter (15v x 1600mA = 24w), various travel power adapters, a micro-USB cable, and the Creative Sound Blaster Roar SR20.
Here's a look at the Creative Sound Blaster Roar SR20. The Sound Blaster Roar is a small speaker measuring in at 8″ wide, 2.25″ tall, and 4.5″ deep, but carries a curb weight of about 2.4lbs, which is fairly heavy for a device this small. Of course, that's really not a bad thing when it comes to speakers especially considering Creative has managed to cram 2 amplifiers, 5 drivers, and a 6,000 mAh battery into the tiny enclosure.
Unlike most portable speaker designs (and even most cheap, desktop speaker designs), the Creative Sound Blaster Roar SR20 uses a bi-amplified (two amplifier) design which dedicates an individual amp to both the high and low frequencies. Whereas most portable speakers use a single amp design, which invariably means audio distortion when both the low and high ends can't be driven simultaneously, this isn't a problem with dual amplified designs allowing the speakers to be driven at louder volumes without distortion.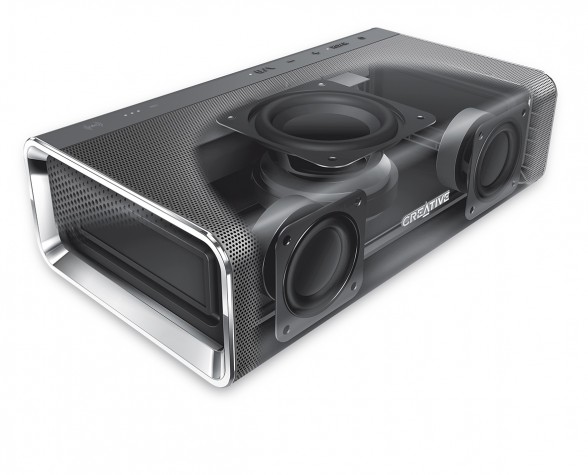 As for the drivers, Creative is using an impressive five driver array with the Sound Blaster Roar. For the upper frequencies, Creative is employing two front facing 1.5″ Biaxial Polyethylene Terephthalete-Lite (aka Mylar) high frequency drivers designed specifically for far-field projection. Despite the fact that Mylar is relatively inexpensive compared to more exotic materials like Kevlar, it's still extremely durable and can be driven to extremely loud volumes without issue.
For lower frequencies on the other hand, Creative is employing the use of a long throw 2.5″ "heavy duty" midrange/bass driver with rubber surrounds. This is then combined with two additional side firing radiators which help produce a deep, room filling bass response rather than one that sounds hollow and "tinny".
In order to keep the unit steady and rattle free, Creative has designed the Sound Blaster Roar in a "unibody" (or what they call Monocoque Eno-Skeletal Chassis) design. By designing the entire body out of a single piece of material, it reduces the chance for pieces to break off or rattle, especially in the event the unit is dropped. This design is the same type of design used on newer notebooks and even cars to help reduce vibrations and improve structural rigidity.
Additionally, Creative has also specifically balanced the 3 low end drivers to prevent any sort of movement during operation. With the top 2.5″ driver firing upward, the force is pushed downward onto the surface in which the speaker sits while the two passive radiators firing outward serve to balance each other out as well. This along with the weight and extremely low profile design of the speaker keeps the entire unit steady even when played at very high volumes.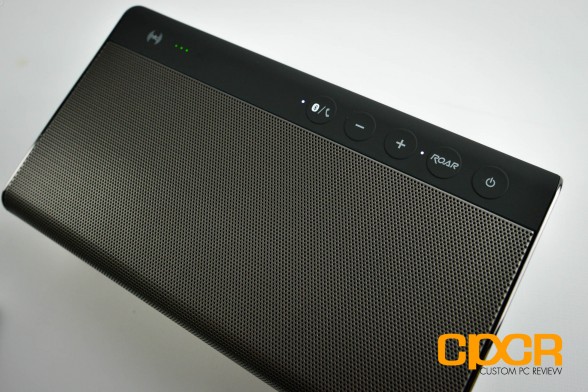 Here's a closer look at the top of the unit. Here we get a couple buttons for some of the more commonly used features of the device such as on/off, "ROAR", volume up/down, and Bluetooth/call. On the left side, there's also a NFC pairing area for easy pairing with NFC enabled devices along with a 3 LED battery indicator.
Looking at the rear of the unit, we get DC power in (for charging the Sound Blaster Roar's 6,000 mAh dual purpose onboard battery), aux-in, DC out (for charging mobile devices), a micro USB port (for interfacing with a PC/Mac and charging), a micro SD slot, sound recording buttons, audio playback buttons, a "Life Saver" switch, and an alarm button.
Along with our sample, Creative also included a travel pouch with our sample of the Sound Blaster Roar SR20. The travel pouch is a fairly simple mesh pouch which doesn't offer much protection, but does make the fairly hefty speaker a lot easier to carry around. This seems to be a separate accessory that can be purchased with the Sound Blaster Roar SR20.
[section label=3. Software]
Creative Sound Blaster Roar SR20 Software
Once connected to the PC, the Sound Blaster Roar SR20 defaults into memory card reader mode, which allows you to access the contents of the microSD card onboard. In order to switch the Sound Blaster Roar SR20 into speaker mode, you must push and hold the small play/pause button on the back of the unit. After the Sound Blaster Roar SR20's in speaker mode, the internal audio settings can then be customized via Creative's Sound Blaster Control Panel. Unfortunately, audio profiles cannot be changed without the software installed.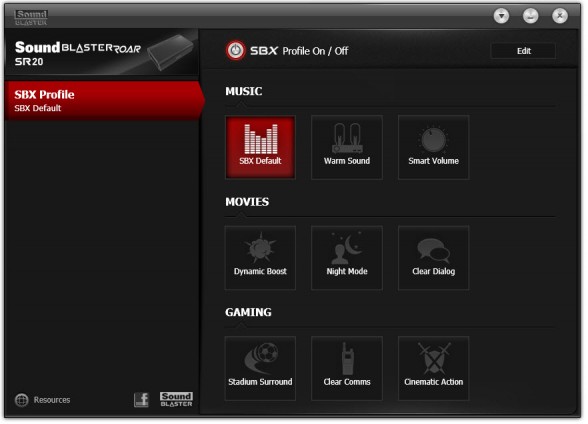 Software on the Sound Blaster Roar SR20 is largely reminiscent of recently introduced Creative Sound Blaster AXX 200 although it's nowhere near as full featured. Although we don't get some of the extra features from the Sound Blaster AXX 200, we do get all basic audio adjustment options along with the default audio profiles as well.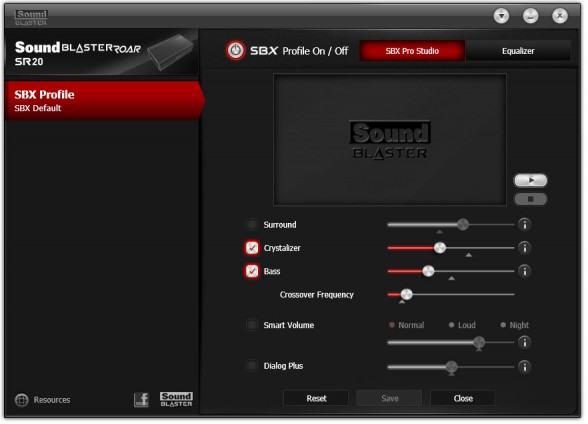 As the Creative Sound Blaster Roar SR20 is based off the same SB-AXX1 DSP on the Sound Blaster AXX, we also get the option to adjust some very cool options on the DSP. Since I've covered these features on previous reviews of Sound Blaster products, I'd refer you to those for more information on what each slider does; however, Creative has some very informative videos below which will highlight how each feature works much better than I'd ever be able to do in writing.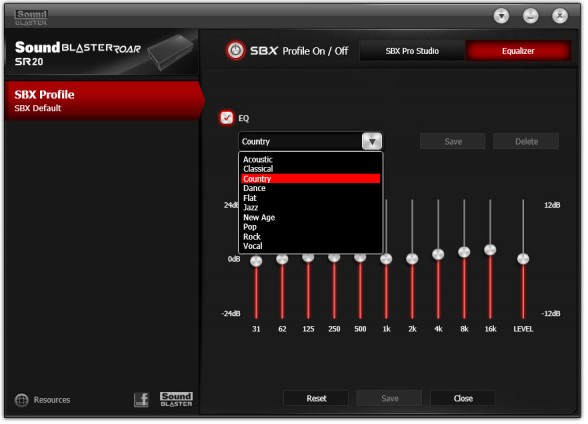 Finally, Creative has also bundled in an equalizer, which will allow finer control over the audio properties of the Sound Blaster Roar SR20.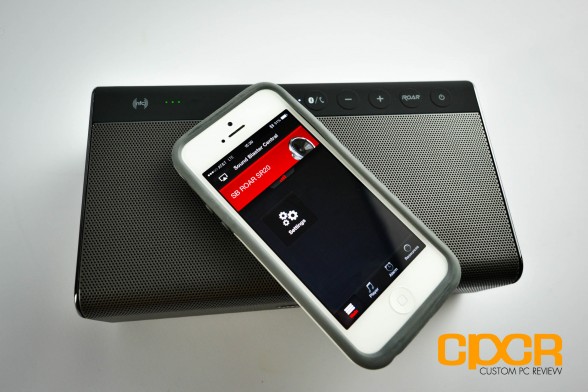 Also important to note that the Creative Sound Blaster Roar SR20 currently does not have any sort of iOS or Android integration. While the iOS Sound Blaster App recognizes the existence of the SB Roar SR20, there's no option to adjust any of the settings on the speaker via the app.
Considering the Sound Blaster Roar SR20 is primarily designed to be used as a Bluetooth speaker, iOS and Android integration should've been a high priority for Creative – especially given the fact that the Sound Blaster AXX, which uses the same DSP as the Sound Blaster Roar, has iOS and Android integration.
[section label=4. Performance]
Creative Sound Blaster Roar SR20 Performance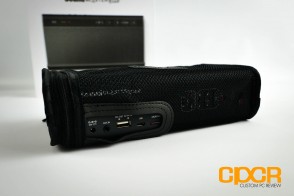 Straight out of the box getting the Sound Blaster Roar SR20 paired with the iPhone 5 is a fairly painless experience. With the Sound Blaster Roar SR20 switched on, simply push and hold the Bluetooth button until the LED next to the Bluetooth button flashes white and a lovely voice says "pairing mode, waiting for device to connect". After that, it's simply a matter of finding the Sound Blaster Roar SR20 in the Bluetooth settings menu to get things connected. Users with NFC enabled devices can simply touch their device to the NFC area on the Sound Blaster Roar SR20 to get connected as well.
Out of the box, the DSP is tuned to what you'd pretty much what you'd expect from a Sound Blaster product – bass and highs are boosted out of the box to give the speakers a more exciting, boomy sound profile that's typically found in most consumer sound systems today. Those who enjoy this type of sound profile will find that the Sound Blaster Roar SR20 is perfect without any sort of adjustments however, those who aren't fans of this type of audio profile do have the option of switching off all of the various DSP features and adjust the equalizer for a more flat audio profile or whatever you'd prefer via the software interface.
Sound quality on the Sound Blaster Roar SR20 out of the box is definitely on the good side for what it is, which is a portable battery powered, Bluetooth speaker. Listening side by side with a pair of quality desktop speakers such as the Audioengine A2+, and the Sound Blaster Roar SR20's sounds a bit muddy and the low end lacks punch; however, listening side by side with competing products such as the Ultimate Ears Mini Boom, Jawbone Jambox or Bose SoundLink Mini, and it's clear that Creative's solution is capable of producing much deeper, cleaner, much richer sound than its competitors.
Thanks to Creative's use of a dual amplified, 5 driver design, the Sound Blaster Roar SR20 is easily capable of filling a medium to large sized room without issue. For typical uses such as a picnic at the beach, a small backyard party, working in the garage, or something to take to the gym, the Sound Blaster Roar SR20 should have absolutely no problem keeping everybody acoustically entertained. If the maximum volume isn't enough, Creative has also implemented a "ROAR" function, which slightly boosts the volume a bit further by what sounds like a simple boost of the bass and highs even further than it is out of the box. Unfortunately, the boost isn't dramatic or anything, but it's nice to know it's there just in case.
Microphone quality is decent as well although it's not the best we've heard. Users on the other side of phone calls say that they generally can't tell the different between the onboard microphone on the iPhone 5 and the Sound Blaster Roar SR20; however, be aware that the microphone is located next to the Creative emblem up front, so you'll definitely want to speak towards the front of the Sound Blaster Roar SR20 and within a couple feet if you want to be heard.
Additional "fun" features include an onboard voice recorder which records to the onboard micro-SD card, playback from the micro-SD card, a siren function which plays an annoying siren sound that's pretty good at getting people's attention, and a "Life-Saver" mode which randomly plays extremely obnoxious, extremely loud sounds at random times designed to scare the crap outta people (and especially pets) at random times. Creative claims that this "Life-Saver" mode is designed to keep you focused when doing exciting things like studying although they warn that the feature is not designed to be used in "…situations that require absolute alertness; for example, driving and operating machinery." Creative also includes a USB DC Out, which may be used to charge phones and other devices using the onboard 6,000 mAh battery.
Speaking of the onboard battery, the Sound Blaster Roar SR20 includes a 6,000 mAh dual purpose onboard battery – dual purpose since it's not only used as the battery for the speaker, but it can also be used to charge any USB device that charges via a 1amp USB outlet. Creative rates the battery at around 8 hours of playing time, which is about what I saw in testing (just playing music at reasonable volume). Of course, battery life will depend on a variety of factors such as volume at which music is played, battery condition, temperature, and of course if you're simultaneously charging something via the USB DC Out.
[section label=5. Conclusion]
Creative Sound Blaster Roar SR20 Conclusions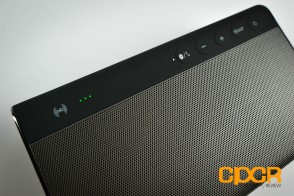 Creative has always been one of those forward thinking companies who introduce tons of pretty cool products and the Sound Blaster Roar SR20 is definitely one of them. After having the opportunity to test the unit for a couple weeks and, more importantly, against its competitors, it's clear that Creative has put a lot of effort into engineering the best and most versatile Bluetooth speaker in the smallest form factor possible.
Sound quality was definitely very impressive for a Bluetooth wireless speaker, let alone one of this size. Unlike most Bluetooth speakers, the Sound Blaster Roar SR20 is capable reaching much deeper lows and is capable of doing it much louder without distortion to the other sound ranges as well, thanks to its dual onboard Class D amps. In testing, the Sound Blaster Roar SR20 could easily fill a medium to large room or fairly large outdoor area without issue making it a perfect choice for those looking for a great kitchen speaker, something to take to the beach, or just a speaker to take on vacation. Unfortunately, those looking for a primary desktop speaker system could do better with a similarly priced 2.0/2.1 speaker system, but the Sound Blaster Roar SR20 is definitely a whole lot better than your monitor's integrated sound and if you need the versatility of a wireless speaker, then the Sound Blaster Roar SR20 is just about as versatile as it gets.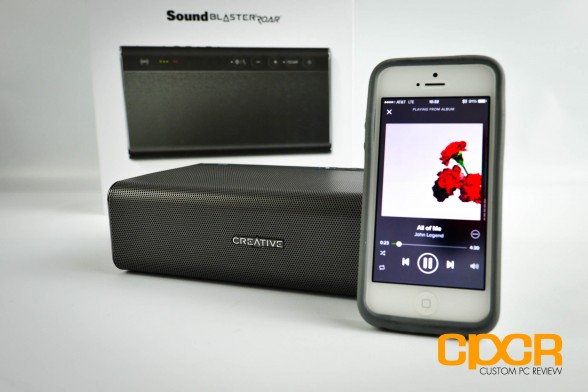 Pricing on the Creative Sound Blaster Roar SR20 is expected to be around $199 when it becomes available for sale in the near future. While this is in line with other premium Bluetooth speakers on the market such as the Jawbone Jambox, Ultimate Ears Boom, and Bose SoundLink Mini, the Sound Blaster Roar SR20 is both a better sounding and more versatile product making it well worth the extra cost. You simply don't get the same level of sound quality, connectivity, and audio processing available to the Sound Blaster Roar SR20 on any other product.
Overall, the Sound Blaster Roar SR20 is definitely the most impressive Bluetooth speaker we've reviewed for quite a while – it not only sounds good, but it's also extremely versatile, which is all you could really ask for with a Bluetooth speaker. While those looking for more of a dedicated desktop speaker could easily do a lot better with a true 2.0/2.1 speaker setup such as the Audioengine A2+, those looking for a wireless Bluetooth speaker probably won't find anything better than the Sound Blaster Roar SR20 today.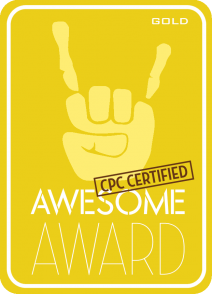 Sample provided by: Creative
Available at: Coming Soon