Warning
: Undefined array key "width" in
/var/www/vhosts/custompcreview.com/public_html/wp-includes/media.php
on line
1381
Warning
: Undefined array key "width" in
/var/www/vhosts/custompcreview.com/public_html/wp-includes/media.php
on line
1386
Warning
: Undefined array key "height" in
/var/www/vhosts/custompcreview.com/public_html/wp-includes/media.php
on line
1386
Warning
: Undefined array key "width" in
/var/www/vhosts/custompcreview.com/public_html/wp-includes/media.php
on line
1381
Warning
: Undefined array key "width" in
/var/www/vhosts/custompcreview.com/public_html/wp-includes/media.php
on line
1386
Warning
: Undefined array key "height" in
/var/www/vhosts/custompcreview.com/public_html/wp-includes/media.php
on line
1386
Introduction
So it isn't very often that I get to review a product as unique as this one; however, thanks to the folks at DemciFlex I recently received some air filters to test out. Anyway, these air filters are pretty cool as they can be affixed to any case through either a magnet or if you have a non ferrous case (aluminum or acrylic), you may optionally order an adhesive magnet frame that will allow you to stick the filters on.
The filters come in all different sizes, shapes and colors and you should be able to find one to fit your case.
Video Review
Conclusion
For cleaning, DemciFlex recommends using a soft brush but I found that using a damp cloth is also a very effective method.
For those planning on purchasing these filters, I would suggest you remove the stock filters that come with your case if you have them. Double stacking the stock filters and the DemciFlex filters may cause restricted airflow.
Additionally I was given a tip by DemciFlex that some people reverse all their fans to allow for positive air pressure. I did make an attempt with that on my HAF X case; however, it didn't really affect temperatures at all. I'm guessing this is because the HAF X already has extremely good airflow. However, with some other smaller cases with more restricted airflow I can definitely see where this may be effective. YMMV.
You can read more about positive air pressure as well as other helpful computer cooling tips at DemciFlex.
There's not much more I can say about these filters. If you've been looking for some quality air filters for your computer or you just want something to help your system run better, make sure to give DemciFlex filters a look. These are among the best computer air filters that money can buy.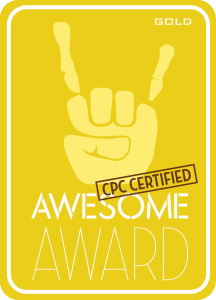 DemciFlex filters may be purchased through http://www.demcifilter.com or on http://www.frozencpu.com.
Note: Purchases through Frozen CPU may arrive faster for US residents as they are based in the United States. DemciFlex is based in South Africa.
The product sample used in this review was provided by the manufacturer.