Staying Connected on the Go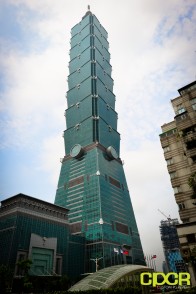 While preparing for Computex in Taipei this year, one of the biggest considerations I had was to make sure I had a means of staying connected on the go. Given the fact that it was my first time in Taipei and I had a ton of meetings  to make, I definitely wanted to make sure I had access to at least Google Maps, my e-mail, and of course LINE, which I quickly realized was the Whatsapp/Viber/WeChat alternative of choice in Taiwan.
Since I use AT&T wireless here at home for my cellphone service, I decided to check with them first to see what type of packages were offered for global data. Taking a quick look at the AT&T Wireless Global Data Add-On plans, they had either the 120MB plan for $30/mo, 300MB plan for $60/mo, or the 800MB plan for $120/mo, each with a $30 overage charge for every extra 120MB used. As you may imagine, this is quite a lot of money for a relatively little amount of data.
It should be quite obvious that AT&T's packages were a no go, so I decided to do a bit of research on some more cost effective alternatives when I stumbled across the XCom Global International MiFi rental service which was pretty much exactly what I was looking for – a simple, cost effective solution to getting internet access while out and about in a foreign country.
Now XCom Global boasts coverage in over 175 countries, but for our review today, we'll only be reviewing the MiFi service in Taiwan. Since we're only using the MiFi in a single country, the fees are quite simple – $14.95 per day for unlimited data and a $29.90 fee for 2 way shipping of the MiFi unit itself. Those interested in learning more information about fees when traveling to multiple countries, be sure to refer to the XCom Global website here.
The ordering process here is similarly simple as well. Simply place an order specifying the service you'd like and the dates of travel, input some shipping information, payment information and you're pretty much good to go. A day or two before you embark on your journey, the MiFi will arrive and off you go.
Luckily this time around, XCom Global was able to hook us up with a trial run of their MiFi rental service, so let's take a look!
A Closer Look at the XCom Global MiFi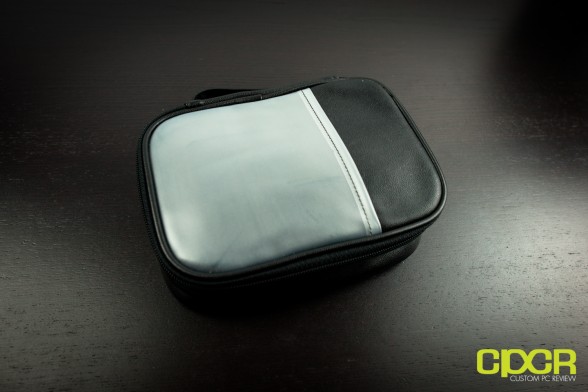 One day before my flight, a package arrived via FedEx from XCom Global with a soft travel pouch.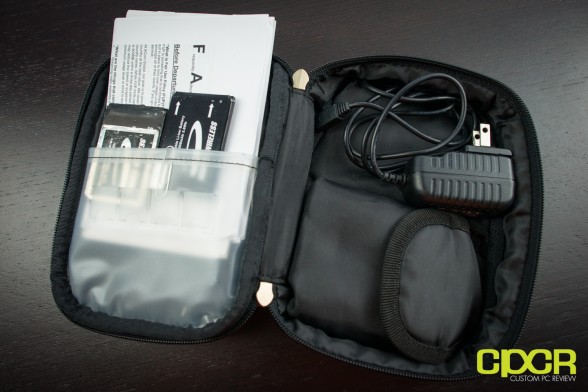 Let's take a look inside.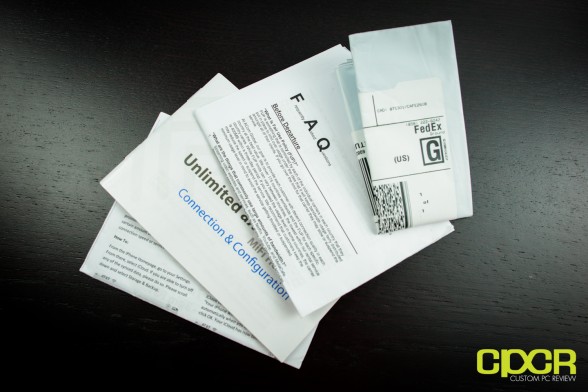 Included is some documentation on getting started along with some information on FUP (Fair Use Policy). While the XCom Global does give you unlimited data, the MiFi is still under the international carrier's FUP, so it probably wouldn't be a very good idea to drop 20 terabytes worth of data in a day. The unit also comes with a prepaid return envelope covered under the initial $29.90 shipping fee for returning the MiFi unit.
One thing to note is that XCom Global does have booths at select airports where you can pick up and drop off the MiFi unit. (While walking through the Tom Bradley International Terminal in LAX, I found an XCom Global booth.)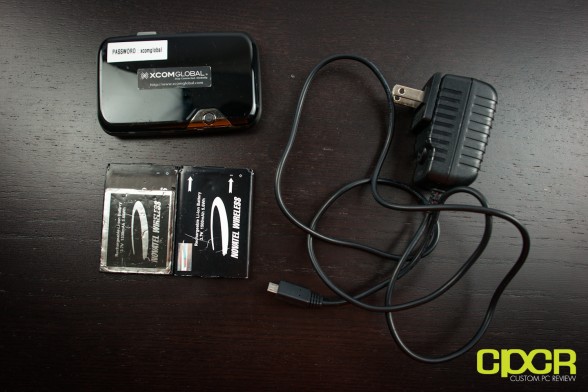 Along with the documentation, we also get everything else we need for the trip including a power adapter (wall to micro USB), two 1,500 mAh batteries, and the Novatel Wireless MiFi 2372 unit itself. The WiFi password to logon to the MiFi is pasted right at the top left corner of the unit, so it's extremely easy to use.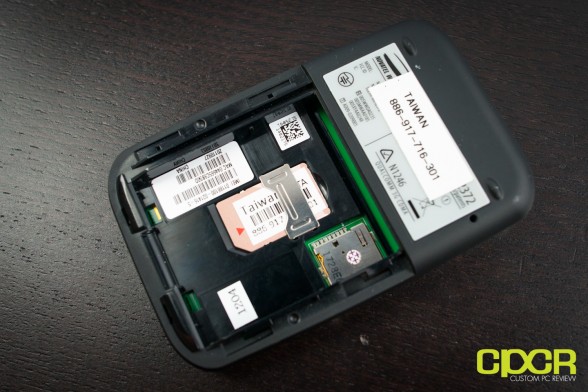 Since I was going to Taiwan, a Taiwan SIM card is included as well. Those traveling to multiple countries will get multiple SIM cards – one for each country.
XCom Global MiFi Performance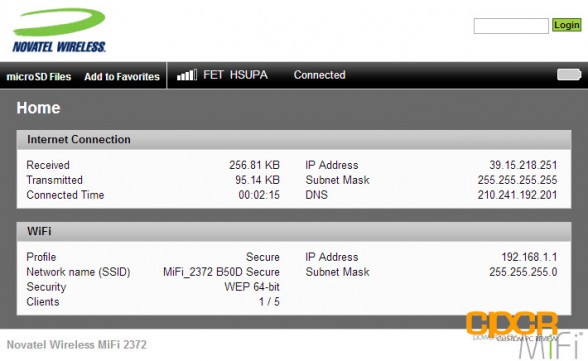 Here's a look at the configuration settings from the XCom Global MiFi unit. For Taiwan, XCom Global is using Far Eas Tone Telecommunications for their service.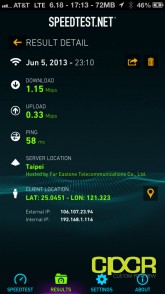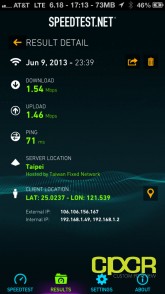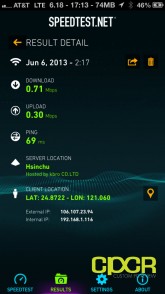 Here's a look at some speedtests from both within Taipei as well as Hsinchu. As far as I know, Taiwan isn't LTE capable yet, so everything is still 3G. Honestly the performance here isn't anything to write home about, but it's more than enough for getting directions on Google Maps, checking e-mail, and sending messages. VoIP also worked from time to time as well, but it was prone to cutting out and/or lag.
XCom Global MiFi Conclusions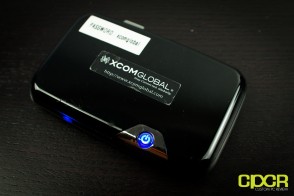 After spending a whopping 10 days in Taiwan with the XCom Global MiFi, I'd have to say that I was generally impressed with the service. After getting off the plane, all I had to do was pop in a battery into the MiFi unit and it was instantly able to acquire a signal. After that, all I had to do was connect my iPhone to the MiFi via WiFi and everything just simply worked.
That said, I did have a slight issue after the first day as the MiFi unit reset itself for some strange reason. Since I was still able to get internet in the hotel, I was able to send a quick e-mail to the XCom Global staff and within 24 hours, I was provided with quite a comprehensive list possible solutions to my issue. Safe to say, I got it working soon enough and I was again well on my way.
Performance with the unit wasn't exactly spectacular and I think XCom Global could use an upgraded MiFi unit as the MiFi 2372 is several years old, but performance is very much limited to the wireless carrier in the respective country, so I can't really complain here. Battery life on was short since the unit only carries a 1,500 mAh battery, so it was limited to about 3-4 hours depending on use. Since I needed around the clock WiFi, I hooked up an ADATA DashDrive Air AE400 that I had available, but any portable USB battery pack should work just fine.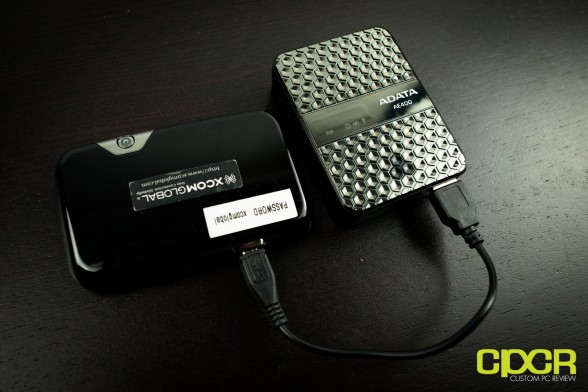 As far as pricing and value, I think it'll be very dependent on the country you plan on visiting. For Taiwan, generally the cost for a pre-paid SIM card with unlimited data is $100NT per day, which is equivalent to about $3.35 USD per day, so it's much cheaper than the $15 per day rental for the XCom Global unit. However, the cost of pre-paid, unlimited data in Taiwan is very, very cheap compared to most other countries in the world. Additionally, you'll need your own compatible, unlocked MiFi and you'll also need to be able to get the SIM card somewhere which may be a slight challenge since it's a foreign country.
At the end of the day, I think XCom Global's service is all about convenience. You pay a flat fee, you get unlimited data, you get the device, and it simply works. True, for those absolutely looking for the cheapest way to get data, it could possibly be cheaper to go with a prepaid SIM card in a foreign country, but if convenience is important to you, then there's nothing more convenient than XCom Global.
Sample provided by: XCom Global
Available at: XCom Global