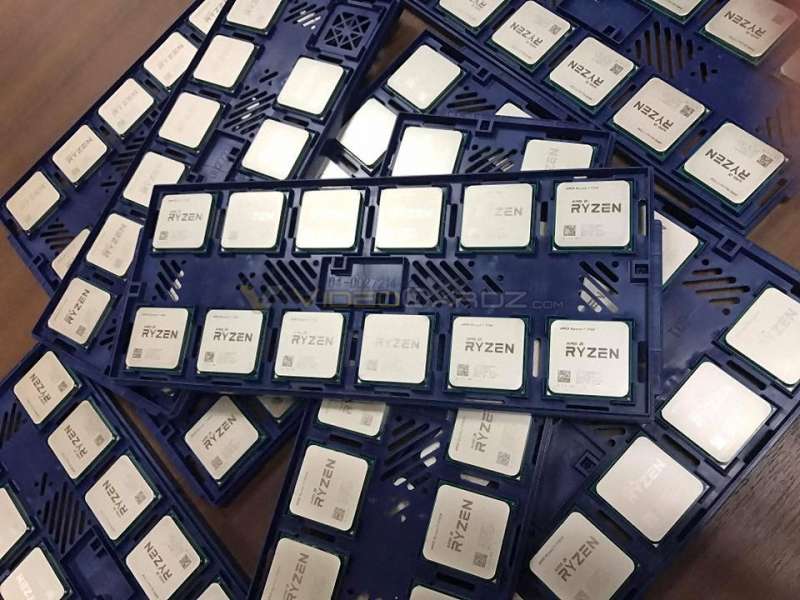 Luckily, today's a national holiday in the US as the guys over at Videocardz just leaked some dirty, dirty, almost NSFW hardware porn to start you off on your day.
The recently leaked images include pictures of upcoming AMD Ryzen CPUs on their shipping trays ready to be packaged and sent out to a retail store near you.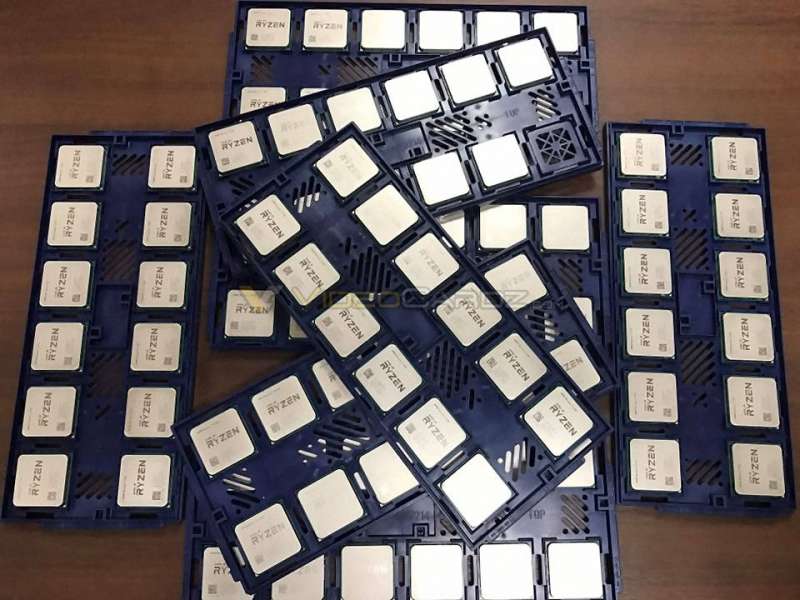 While not too much is going on in the images, one thing we can see that the CPUs will feature massive RYZEN logos in the middle. In smaller text at the top of the chips, it is also additional confirmation of AMD Ryzen's X XXXX naming convention.
Additionally, an up close and personal image of the AMD Ryzen QS (Qualification Sample) CPU was provided as well. The model number on the leaked QS sample image is ZD3406BAM88F4 which is an 8-core, 3.4GHz base, 95W TDP CPU. At the bottom of the chip we can see the pins of the CPU as the AMD Ryzen is still using a PGA design. The AMD Ryzen CPU is expected to contain 1331 pins. Anybody want to count?
Source: Videocardz