Samsung Mass Producing World's First 8Gb GDDR5 Graphics DRAM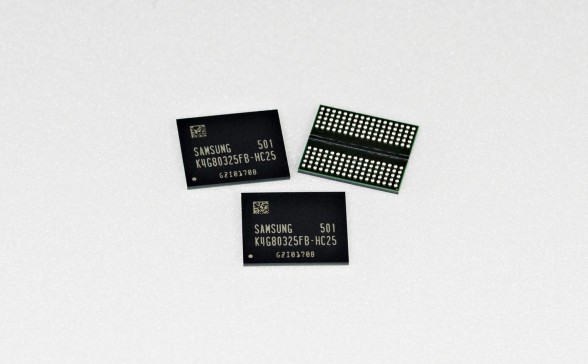 After starting mass production of 20nm 8Gb server, PC, and mobile DRAM in 2014, Samsung is now ready to take graphics to a whole new level with their new 20nm 8Gb GDDR5 DRAM which is now officially in mass production.
As you may know, GDDR5 is the most widely used graphics memory in the world. From integrated notebook graphics to discrete graphics used in super computers, GDDR5 is prevalent thanks to its high performance. However, with the rapid advancement of GPU technology and the increasing popularity of high resolution UHD content; higher-bandwidth and higher capacity graphics memory is needed.
"We expect that our 8Gb GDDR5 will provide original equipment manufacturers (OEMs) with the best graphics memory solution available for game consoles as well as general use notebook PCs," said Joo Sun Choi, Executive Vice president of Memory Sales and Marketing at Samsung Electronics. "By expanding our production of 20nm-based DRAM products including the new GDDR5, we will meet increasing global customer demand and take the lead in accelerating the growth of the premium memory market."
Samsung's new 8Gb GDDR5 graphics DRAM is extremely fast, operating at 8Gbps per pin. Each chip operates at 32-bit I/O rate. Samsung claims that just two of these 8Gb (1GB) packages can process up to 64GB of graphical images per second.
Samsung is currently the world's first memory maker to mass produce GDDR5 at the 8Gb capacity.