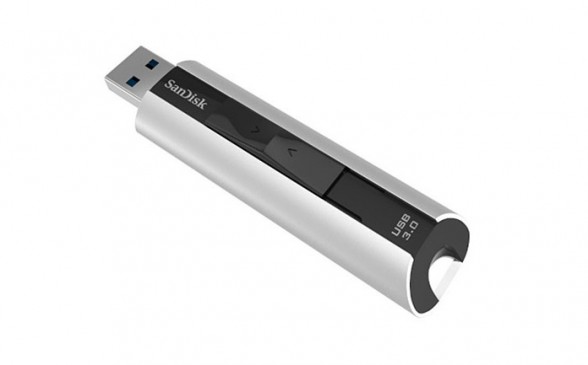 When it comes to high performance flash drives, there are few products on the market that can go toe to toe with SanDisk's Extreme USB 3.0 flash drive, and with SanDisk's latest introduction, the 128GB SanDisk Extreme PRO USB 3.0 flash drive, competition is about to get a whole lot tougher.
"The SanDisk Extreme PRO USB 3.0 drive offers world-class performance for technology aficionados who demand high-speed, durability and peace of mind that their files will be safe," said Philippe Willams, director of product marketing, SanDisk. "We are excited to be expanding our USB 3.0 solutions, and this is another example of our efforts to enable consumers with fast access to content and data."
Built on a durable aluminum body with the same slider design that's made many of SanDisk's flash drives so popular, SanDisk's new Extreme PRO USB 3.0 flash drive will only come in a hefty 128GB capacity which will be capable of delivering blistering speeds of up to 260MB/s reads and 240MB/s writes.
Sure the SanDisk Extreme PRO is fast, but isn't all about performance either. The SanDisk Extreme Pro also includes security features such as the included SanDisk SecureAccess software, which provides password protected 128-bit AES encryption to the drive to ensure that sensitive documents never see the light of day in the event that the drive is lost or stolen.
The SanDisk Extreme PRO is available now for $199.99 and will be backed by a lifetime warranty.