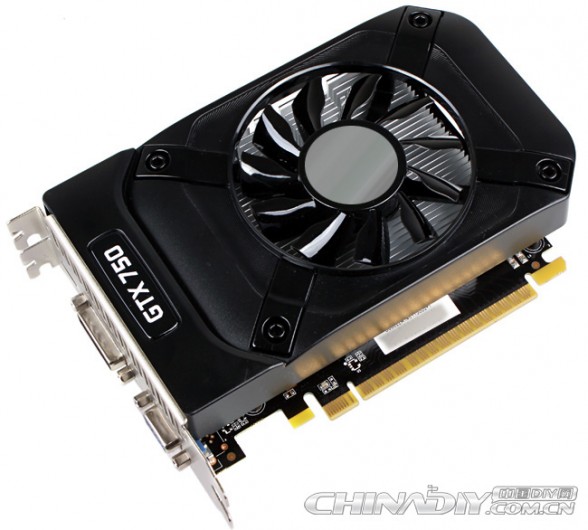 As we inch closer and closer to the rumored launch of Nvidia's first Maxwell architecture based GPU, the GeForce GTX 750 and GTX 750Ti, more images are beginning to leak out this time thanks to Chinese website, ChinaDIY. In a previous leak by UK Gaming Computer, we were graced with only a single top down image of the upcoming GPUs, but ChinaDIY has recently released some very detailed photographs and specifics on the upcoming GPU.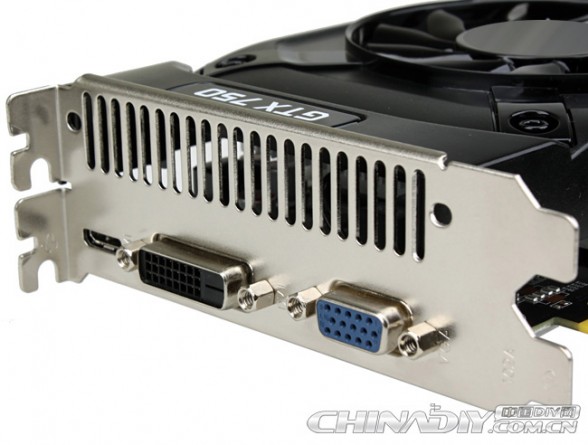 Here's a look at the video outputs. This model is pretty standard and includes a HDMI, DVI, and VGA output.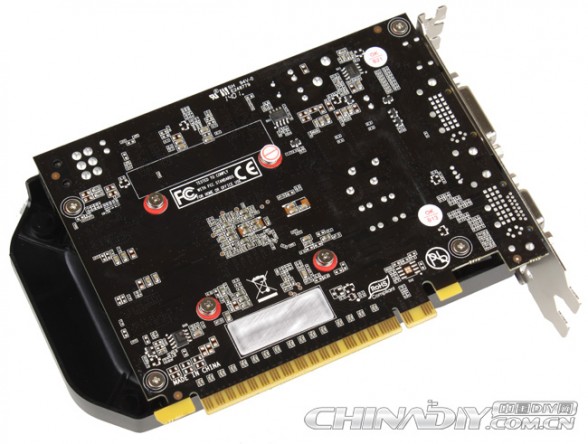 Here's a look at the rear of the PCB. It appears that specific model uses a 2+1 phase power delivery system.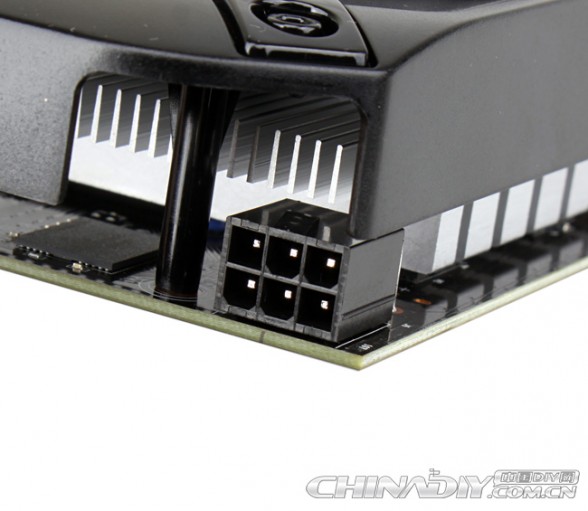 As opposed to previous rumors, the latest images of the upcoming GPU actually contains a single 6-pin power connector. This delivers the GTX 750 a maximum of up to 150w (75w PCIe slot + 75w 6-pin PCIe power).
Here's a look at the PCB. It's pretty basic since it's more of a low end/mid-range part. This specific PCB measures in at about 14.5cm, which is extremely compact.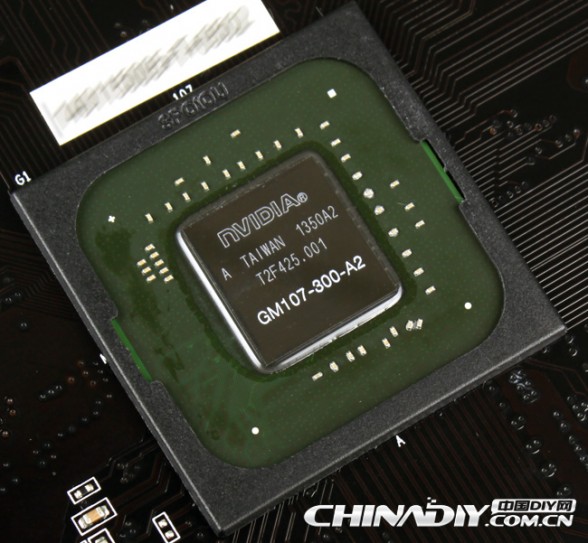 Here's a shot of the die. It's clearly marked GM107-300-A2. GM107 being the rumored upcoming Maxwell based GPU. Exact die size is unknown at this time, but GPU-Z (shown below) pegs it at 156mm2 .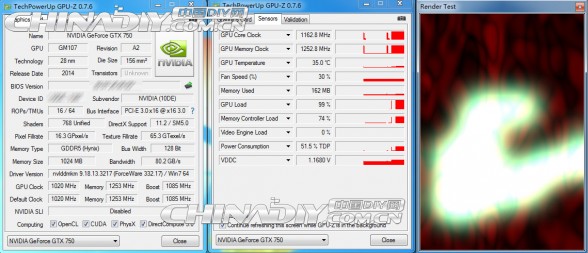 Finally they've also released their own GPU-Z screenshot, which confirms what we saw in the previous leak from UK Gaming Computer.
This specific unit looks like it's a custom board based off the GM107 Maxwell GPU, has 768 CUDA cores, 64 TMUs, and 16 ROPs. The clock speed on this one is 1020MHz with a boost frequency of 1085MHz although it's capble of clocking up to 1162.8MHz when under load. Memory frequency is clocked at 1253MHz (1253MHz*4 = ~5GHz effective) running off a 128-bit memory interface. This suggests that custom GM107 based GTX 750's and GTX 750 Ti's will be available at launch.
What's really interesting however is the temperatures which appear to be at only 35ºC under full load. With a small cooler like the one shown and a 150w maximum power draw, this almost seems to defy the laws of physics. This suggests that the GTX 750 could possibly operate with only a single PCIe power connector with the additional 6-pin for overclocking headroom. We'll see as more information becomes available in the next few days.
The GTX 750 and GTX 750 Ti are both rumored to launch on February 18. 
Source: ChinaDIY via WCCFTech
Image Source: ChinaDIY