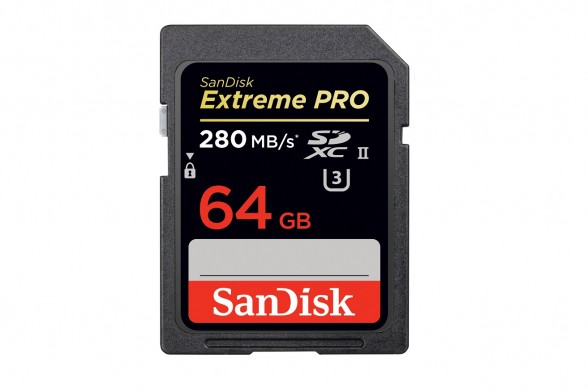 Following SanDisk's earlier launch of their latest Extreme PRO USB 3.0 flash drive, SanDisk also launched their latest Extreme PRO SDHC/SDXC UHS-II memory cards which SanDisk claims to be the world's fastest SDHC/SDXC memory cards in existence.
"The new SanDisk Extreme PRO SD UHS-II card shatters the existing barrier of UHS-I limitations, delivering speeds up to three times faster than current cards," said Susan Park, director, product marketing, SanDisk. "As leaders in the flash storage industry, our goal is to deliver the fastest memory cards on the market, enabling next generation cameras to take advantage of new levels of performance. This is another example of our legacy of innovation and technology leadership in the digital imaging and video industries."
Designed for next generation 3D, 2K, 4K and full HD video, the SanDisk Extreme PRO SDXC/SDHC memory cards are designed for devices that support the new UHS-II (Ultra High Speed) bus. With a UHS Class 3 rating, the SanDisk Extreme PRO SDXC/SDHC memory cards are rated with a minimum transfer speed of 30MB/s continuous recording and maximum speeds of up to a staggering 280MB/s reads and 250MB/s writes.
The SanDisk Extreme SDXC/SDHC UHS-II memory cards are available for preorder on SanDisk's website and will be generally available on retail shelves in April with capacities ranging from 16GB to 64GB starting from $119.99 to $299.99 respectively.