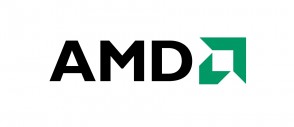 Without a doubt, 2014 was a tough year for AMD. Although the company managed a 4% increase in revenue to $551 billion, the company reported a net loss of $403 million for the year thanks to a $364 million net loss reported in the 4th quarter.
As expected, AMD's computing and graphics division is primarily to blame for the company's troubles. Segment revenue here is down 15% sequentially and 16% from 2013. Seeing as AMD hasn't made any significant CPU or GPU announcements for most of this year, this is not surprising. On the other hand, AMD's enterprise, embedded and semi-custom division helped slow the bleed with annual revenue climbing 51% in 2014 thanks in big part to AMD's semi-custom business which scored design wins in both Microsoft's Xbox One and Sony's Playstation 4.
For 2015, AMD is focusing on three priorities.
First is the introduction of a strong product portfolio spearheaded by AMD's Carrizo and Carrizo-L APUs which are expected to arrive in 2Q2015. In AMD's Q4 earnings call, AMD CEO Dr. Lisa Su told investors that Carrizo "…will deliver the largest-ever generational leap in performance per watt for our mainstream APUs." AMD is also rumored to launch several new graphics products in Q2, although these rumors are still unconfirmed by AMD at this point.
Second, AMD is planning to increase R&D spending in their enterprise, embedded, and semi-custom business. During the conference call, Dr. Su specifically cited that their server partners "…want to see AMD playing a much larger part in this business." While it's good to hear that AMD is planning to pour some money into making more competitive server chips, it's also disappointing to hear that AMD still isn't very concerned with increasing R&D spending in the faltering computing and graphics business. That said, technological advances gained from R&D in the server space generally tend to trickle down to the client space, so with any luck we'll see a bit more fight from AMD in the x86 client space down the road.
Finally, AMD is also trying to diversify their businesses to find new markets for expansion. Nothing too surprising there. AMD cites that they've done well with their semi-custom business and they'll continue to focus on that through 2015. Nintendo has been rumored to use AMD chips for the successor to their Wii U, but that's expected to arrive sometime in or after 2016.
While it sounds like AMD is laying some good groundwork, even Dr. Su acknowledges that AMD needs to be "… realistic about our short-term challenges." For 1Q2015, AMD expects revenue to decrease 15%, plus or minus 3%, sequentially.