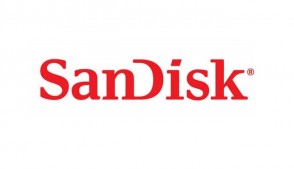 SanDisk recently announced Q4 and fiscal 2014 earnings, and they had some good news and some not-so-good news to share.
So the good news. It's good to be in the flash industry. SanDisk reported a record $6.63 billion in fiscal 2014, up from $6.17 billion in fiscal 2013. The company also netted a good $1.01 billion in profit in fiscal 2014, although it's actually down from fiscal 2013's net earnings of $1.04 billion. Despite the drop in net profit however, SanDisk is still making a ton of money, so that's always good news.
Bad news is that SanDisk only made $1.74 billion in revenue for the 4th quarter, which is actually down from 3rd quarter's $1.75 billion. While that doesn't sound too bad, 1st quarter SanDisk made 1.51 billion and 2nd quarter SanDisk made $1.63 billion, so 4th quarter revenues should've at least been in the $1.80 billion range.
What happened? Well, according to SanDisk, they underestimated customer demand. This in combination with low yields and unplanned maintenance at their Yokkaichi fab resulted in supply shortages throughout the 4th quarter. With fab and yield issues are now resolved, SanDisk expects to restore inventory to normal levels by 2H2015. Additionally, as we reported previously, SanDisk partner Diablo Technologies got hit with a preliminary injunction recently, which stopped the sale of SanDisk'ss ULLtraDIMM products, but ULLtraDIMM is a very small business for SanDisk at this point.
SanDisk also discussed business strategy with their client and enterprise solutions.
The biggest news revealed on the client SSD side was that starting Q12015, SanDisk is losing a big client SSD customer. No additional details were given regarding this customer, but this along with inventory constraints will be a blow to SanDisk's client SSD business in the short run. That said, SanDisk is sees a huge opportunity in the corporate SSD market and expects to return to year over year revenue growth in 2016.
Enterprise SSD growth has been huge with 100% revenue growth in the past year. SanDisk is seeing huge demand for their CloudSpeed enterprise SSDs for hyperscale customers. SanDisk remains committed to reaching $1 billion in enterprise SSD revenue by 2015.
Finally, SanDisk also discussed NAND manufacturing. According to the SanDisk, their 15nm NAND is now cost effective to produce as of 4Q2014. SanDisk claims that 15nm technology is already in their retail products with enterprise 15nm products coming in 4Q2015. 3D NAND is also on track for mass production in 2016. SanDisk claims that their product will be competitive with those offered by competitors at that time.
Source: SanDisk