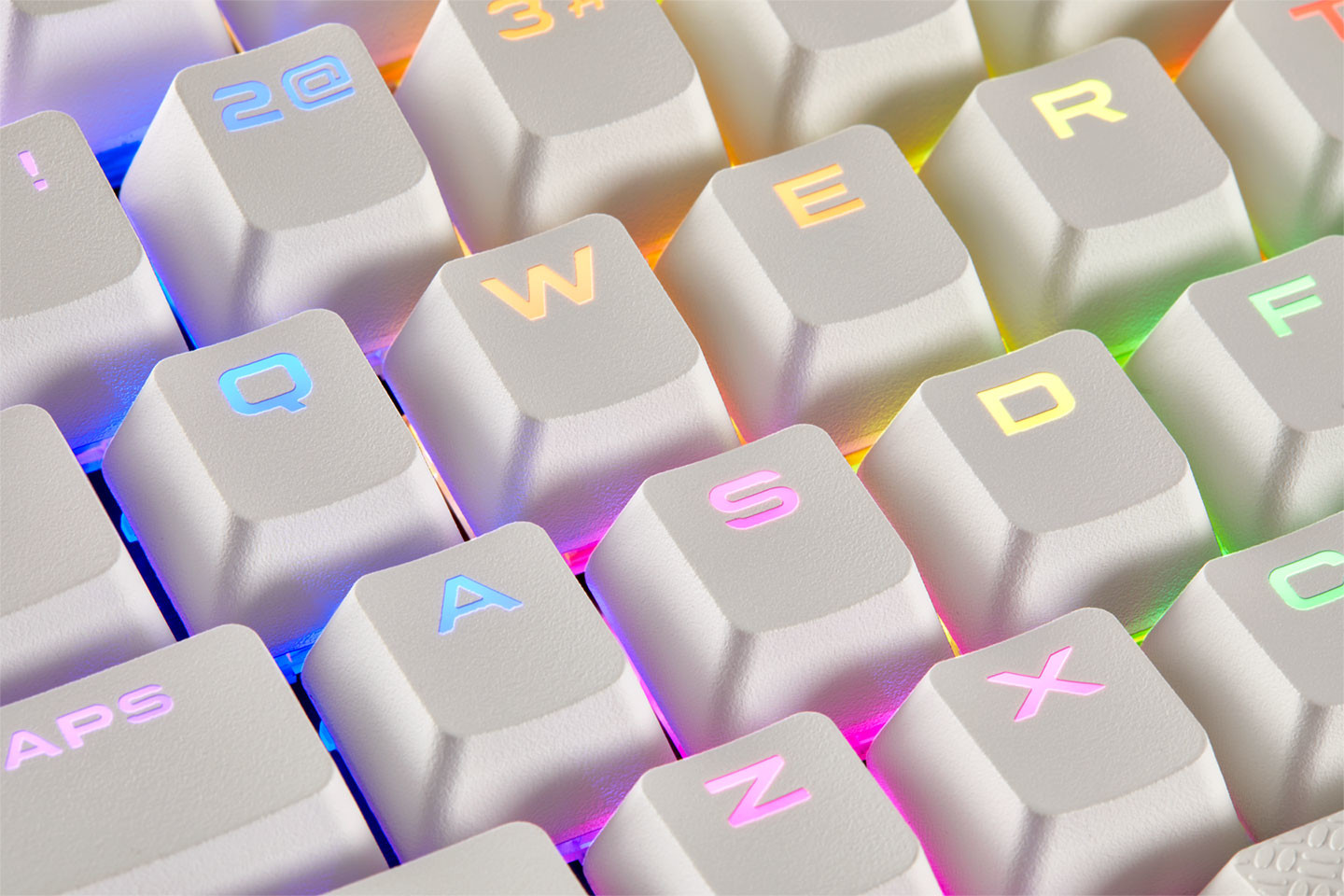 Corsair produces some of the finest gaming keyboards on the market and today they're also getting into the market of producing some of the finest keycaps as well.
Corsair's new double-shot PBT keycaps blends the exquisite double-shot printing technique with premium PBT plastic. Unlike most keyboards which use ABS keycaps that tend to shine after prolonged use, PBT is a harder plastic that holds its shape better and will stay looking fresh for years.
Double-shot keyprints layers two different colored plastics on top of one another, with the bottom layer seeping through the top layer to form the keyprints. Double-shot keyprints are far superior to laser etched printing which tends to fade over time.
The new keycaps come in black or white color options and fit on Cherry MX stems. The keys are backlight compatible. They are available now on Amazon for $49.99.