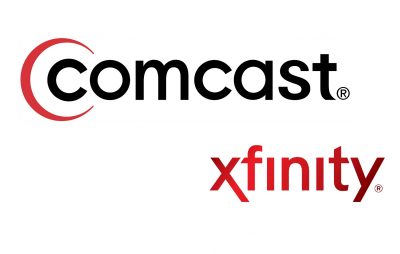 You know how you have a wonderful data limit on your cellphone plan and you enjoy it so much? Well, looks like Comcast wants to do the same thing for your home broadband. Yay!
Earlier this year Comcast, one of America's largest cable internet and TV providers, thought it would be a wonderful idea to begin rolling out 1TB datacaps to select markets. After all, it's just what customers are used to with their mobile plans, right? Now that it's been working so well, Comcast wants to roll it out to the rest of their network, expanding the creatively named program, 1 Terabyte Data Plan, to 18 new markets beginning on November 1. Just in time for the holidays.
| Already Datacapped Effective June 1 | To be Datacapped Effective November 1, 2016 |
| --- | --- |
| Alabama (excluding the Dothan market) | Alabama (Dothan) |
| Arizona | California |
| Arkansas | Colorado |
| Florida (Fort Lauderdale, the Keys, and Miami) | Florida (North Florida, Southwest Florida and West Palm) |
| Georgia (excluding Southeastern Georgia) | Southeastern Georgia |
| Illinois | Idaho |
| Northern Indiana | Indiana (Indianapolis and Central Indiana; Fort Wayne and Eastern Indiana) |
| Kentucky | Kansas |
| Louisiana | Michigan (Grand Rapids/Lansing, Detroit, and Eastern Michigan) |
| Maine | Minnesota |
| Southwestern Michigan | Missouri |
| Mississippi | New Mexico |
| Tennessee | Western Ohio |
| Eastern Texas | Oregon |
| South Carolina | Texas (Houston) |
| Southwest Virginia | Utah |
| | Washington |
| | Wisconsin |
If you're lucky enough to live in one of these areas, congratulations! Starting November 1, you're about to be datacapped! Oh, what's that? You didn't want to be datacapped? Oh, no problem! For a low, low price of an additional $50/mo, you can still get unlimited data, or go over the datacap a couple times and you'll simply be charged an additional $10 for an additional 50GB of data. It's just that simple.
Oh, but don't worry. You probably won't even use 1TB of data. That's only for less than 1% of Comcast customers. In fact, Comcast has even created you a cute video on what you could do with a terabyte of data although I'm not so sure they were talking about 4K video streaming when they were talking about streaming Jurassic World 302 times. But hey 4K video streaming for the masses is still another year or two away, right? Nobody will think about datacaps then. It'll just be normal at that point.
Remember, "Our data plans are based on a principle of fairness"… and it probably helps that 1% of 22 Million subscribers is 220,000 subscribers. 220,000 subscribers x $50 unlimited data plans =  $11 Million. Must be nice to own a monopoly.
Source: Comcast