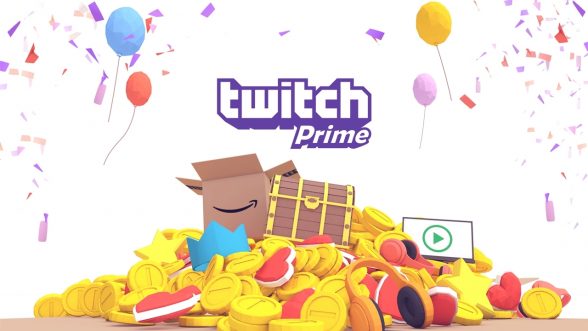 Got an Amazon Prime membership? Love watching Twitch.tv? Wonderful!
According to a recent press release, it looks like Amazon is now adding Twitch Prime to its list of Amazon Prime benefits. Some of the Twitch Prime member benefits include:
Ad-Free Viewing – You won't watch ads during Twitch streams, but you'll still be supporting your Twitch streamer as they'll still recieve ad credit for your view
Free Twitch Subscription – You'll recieve a free Twitch channel subscription every 30 days where you'll be able to support your favorite Twitch channel and get the perks associated with being a subscriber
Free Game Content – Members will get access to select free game and in-game content
Savings on Games – Twitch Prime members will get discounts on select games purchased on Amazon.com
Exclusive Emoticons – Access to Twitch Prime and Twitch Turbo exclusive emoticons
Expanded Chat Color Options – Set chat color through RGB sliders
Prime Chat Badge – Badge for being a Prime Subscriber
Twitch Prime is available now for no additional charge for all current Amazon Prime members. Simply head over to the Twitch Prime page to link your Amazon Prime account to your Twitch account and Twitch Prime will be activated. Those who don't have Amazon Prime can sign up for Amazon Prime here.