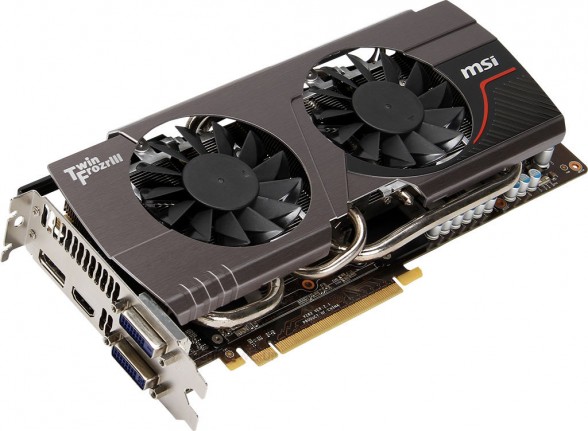 MSI recently outfitted two of their GeForce GTX 680 variant graphics cards with 4GB of GDDR5 memory and their famous Twin Frozr III custom cooler. While the two new cards will be cosmetically identical, one of the cards will run at the reference clocks of 1006MHz (base) /1058MHz (boost) core and 1502MHz memory while the other will run at overclocked clocks of 1058MHz (base)/1124MHz (boost) core and 1502MHz memory.
Additionally from the looks of it, the cards will get non-reference PCB's most likely with fully unlocked voltage controls for your overclocking pleasure and will require dual 6-pin PCIe power connectors.
No official word on pricing or availability, but Amazon's pegging the MSI GTX 680 Twin Frozr III 4GB OC variant at $599.99, similar to pricing on the MSI GTX 680 Lightning.