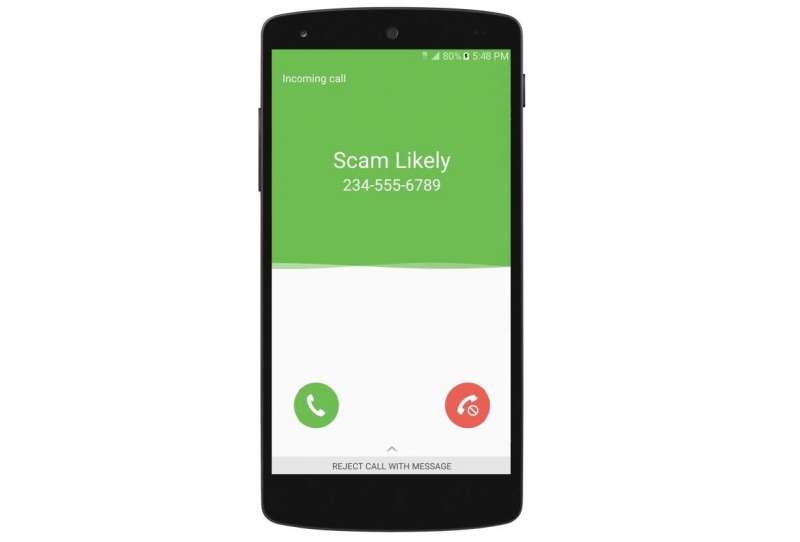 Hate picking up the phone from a random unknown caller telling you to wire $20,000 to Nigeria to release a $1,000,000,000,000,000,000 inheritance from your long lost Nigerian uncle? Yeah, me too.
To prevent this, T-Mobile is launching Scam ID and Scam Block, which will ID and block known scammer calls before they even reach your phone. The way this works is every call that goes through T-Mobile's network will get analyzed and compared against a continuously updated database of known scammer phone numbers. When a match is found, the number is tagged as possible scam and the T-Mobile subscriber receiving the call can either be warned "Scam Likely" to signify that the call is coming from a possible scammer or the call can be blocked before it even reaches the phone.
The new Scam ID and Scam Block functionality is free for T-Mobile subscribers and will begin rolling out automatically for T-Mobile One subscribers starting today. New T-Mobile One subscribers will automatically get the functionality starting April 5. T-Mobile customers on plans other than T-Mobile One can enable Scam ID and Scam Block starting April 5.
Here's how to enable or disable Scam ID and Scam Block:
Scam ID can be enabled by dialing #ONI# (#664#)
Scam Block can be enabled by dialing #ONB# (#662#)
Scam Block can be disabled by dialing #OFB# (#632#)
Users can check if Scam Block is enabled by dialing #STS# (#787#)
Overall, this is a great feature for those who are constantly bombarded with scam calls and may just save you, your family, or your friends from getting scammed or wasting time with scammers. More information about Scam ID and Scam Block is available via the T-Mobile website here.