Zotac has teased their all new, fully custom designed PGF (Prime Gaming Force) GTX 1080. The card features a thick, fully illuminated backplate, which seems to be fully RGB and can be set to different colors and LED cycles.
The card appears to be longer than the standard (Founder's Edition) GTX 1080 and will reportedly feature a fully custom PCB. Looking at the renders below, there's no way of knowing if the card is powered by the standard 8-pin PCIe connector or if Zotac has opted for a more power hungry solution.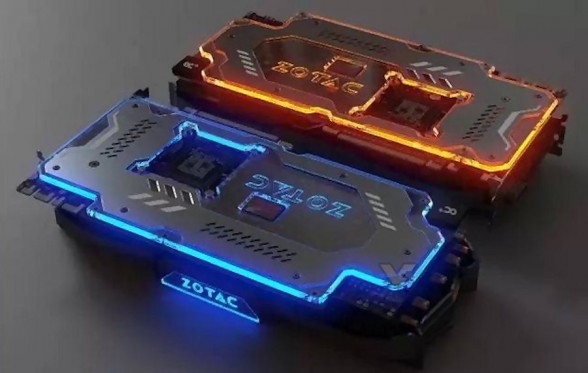 In addition to the new PGF graphics cards, we also get a look at Zotac's newly redesigned Firestorm overclocking utility. The new version not only features a new design but also added features for controlling the color and mode of the LED lighting. We also see an indication of the overclock-ability of the new graphics cards as the GDDR5X memory clock has been increased from the standard 5,000MHz to a hefty 5,650MHz, this would result in a clock speed of 11.3GHz with a total memory bandwidth of 361GB/s of memory bandwidth. Of course, this is just a screenshot and in no way guarantees the possibility of these numbers. What is also interesting is the fact that the GPU clock speed was left untouched.
Obviously there is no word on specific pricing or availability. However, we'd expect the new cards to launch sometime after the initial GTX 1080 launch on May 27th.