NVIDIA has just released the GameReady driver for DOOM, which has been highly anticipated among GeForce users who pre-purchased the latest installment of the iconic FPS series from Id Software and released today.
NVIDIA's Sean Pelletier tweeted the news as soon as the WHQL drivers went live. 
GAME READY DRIVER for DOOM!!!! Starting to show up in GeForce Experience and web. Win10 x64 desktop: https://t.co/LyCPgs2Mrr

— Sean Pelletier (@PellyNV) May 13, 2016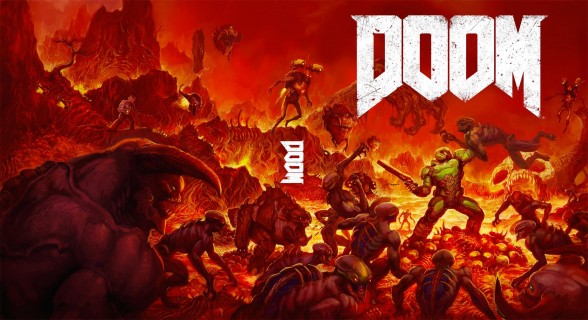 The drivers can be downloaded for Windows 10 64-bit and for Windows 7/8.1/8/Vista at the provided locations. NVIDIA has also provided a demonstration of the game, which can be viewed here. The video includes the game running up to 200 FPS using the latest Vulkan API, which Doom is of the first to support.