Looks like probably the first ever Ivy Bridge benchmarks have been leaked over at Chiphell so take a look…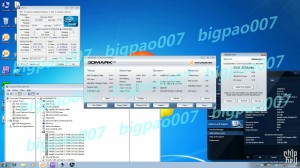 Here's the 3D Mark 06 score. We're looking at about 6841 3D Marks with the Ivy Bridge i7 3770K and its HD4000 graphics. The Ivy Bridge processor also gets a 7170 CPU score which is a good improvement over the current generation Sandy Bridge i7 2600K and the i5 2500K which scores around 6608 and 6101 respectively.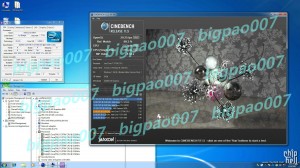 Here we have the single core and multi core runs of Cinebench 11.5. Again, we're looking at a performance boost with the i7 3770K over the i7 2700K and the i5 2500K. The i7 3770K scores a 7.52 on the multicore run while the i7 2600K and i5 2500K gets 6.89 and 5.82 respectively.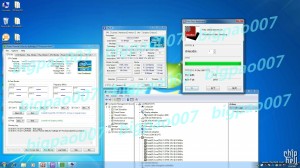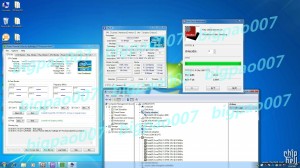 Finally we also have some scores from Fritz Chess Benchmark. In multi core the i7 3770K is scoring 13869. The i7 2600K scores 13125.
Overall I'm not too too impressed with these numbers, but we do have to remember that the motherboard firmware and drivers are probably still in beta if not alpha so I wouldn't expect too much here. These are non-overclocked numbers and I am going to venture a guess that Ivy Bridge chips are probably going to be just good if not a better at overclocking than Sandy Bridge so there's that as well.
Anyway, these are just some leaked numbers so they'll probably be way different from what we'll actually see a couple months down the road. If you're interested in Chiphell's write-up, feel free to drop by. There's a bit of a learning curve though…
Source: Chiphell