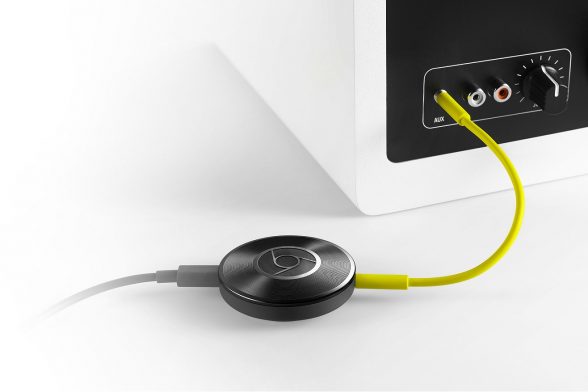 Been looking for a great way to tap into that high end audio system of yours? Here's one. The Chromcast Audio.
For those unfamiliar with the Chromecast Audio, it's a device similar to the original Chromecast except it's designed to connect to your speaker or home audio system (via 3.5mm jack, RCA, or optical) to stream audio from your PC, Mac, smartphone or tablet. Just like the Chromecast, the Chromecast Audio works over Wi-Fi rather than typical Bluetooth adapters, so it has a much better connection, better audio quality, and with multi-room functionality, you can even stream music to multiple Chromecast Audios at once for full home coverage.
The Chromecast Audio, which usually retails for $35, is currently on promotion for $25 via the Google Store. Act quickly though, as this deal will end on October 1.